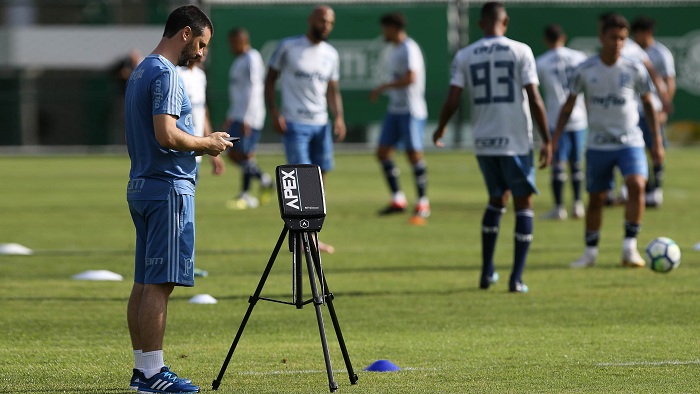 19 Oct

Brazileirão Série A Palmeiras demonstrate how they are finding their edge with APEX

First placed of the Brazileirão Série A Palmeiras demonstrate how they are finding their edge with APEX as STATSports once again expands into the South America. STATSports, brings to Verdão its modern Apex device to record the performance of each athlete during training and games and provide concrete analysis in real time to the technical committee, improving the work begun in the club in 2015. This same device was used by the Brazilian National Team during the World Cup in Russia.

"We expect our technology to ensure that Palmeiras players reach the peak condition on the day of the match, giving them the platform for the best possible performance. Palmeiras is an iconic club in Brazil and has a rich history of success, so we look forward to supporting it, as the team seeks success on the field in the coming seasons, "said Santiago Sodini, regional manager of STATSports.

"We are pleased to welcome STATSports here at Palmeiras, a company that has its name consolidated in the world market. With this partnership, we will be able to further improve our work with the players to continue to achieve significant results in the field, "said Thiago Santi, physiology coordinator at Palmeiras.

The equipment, which is already being used by players, measures and analyzes their physical attributes, bringing together a package of metrics such as distance traveled, speed, acceleration and insights into the athlete's load, as well as the level of fatigue and risk of injury. player.

"Nowadays, physical performance is fundamental in football. Based on data collected by our team, we can tailor the training to each player, respecting the limitations of some and exploring the good income of others. Having STATSports on our side with the Apex GPS leaves us even stronger for even more detailed results, "explained Santi.