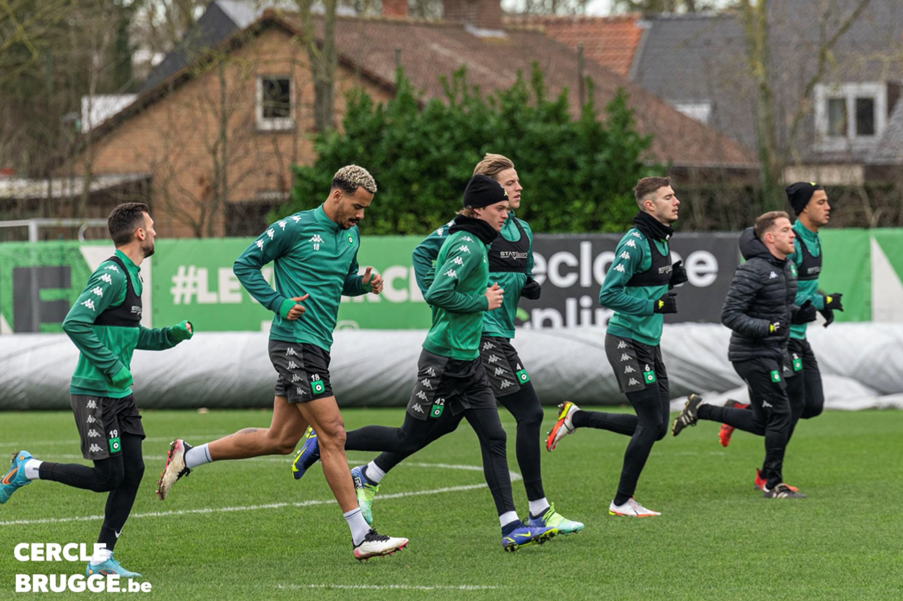 27 Jul

Cercle Brugge's Head of Athletic Performance on how STATSports GPS technology gives his team more time

Since arriving in July 2020, Cercle Brugge's Head of Athletic Performance, Eddie Lattimore, has done significant work advancing the Belgian club's sports science department. Formerly of Tottenham Hotspur, Swansea City, and, most recently, Reading FC as Head of Physical Performance, Lattimore has brought a wealth of experience to the Belgian club.

One of the first changes Lattimore made when arriving at Cercle Brugge was to change the club's GPS system. Having used the STATSports Apex Pro Series system at his previous clubs, Lattimore wanted to implement the system at Cercle, while also using the same product as their majority stakeholders, AS Monaco.

The STATSports Apex Pro Series system is used by over 750 elite sporting organisations globally, with coaches able to draw live insights during training sessions and matches through the Live Sonra iPad and Apple Watch applications before analysing further post-session in the new Sonra 4.0 software.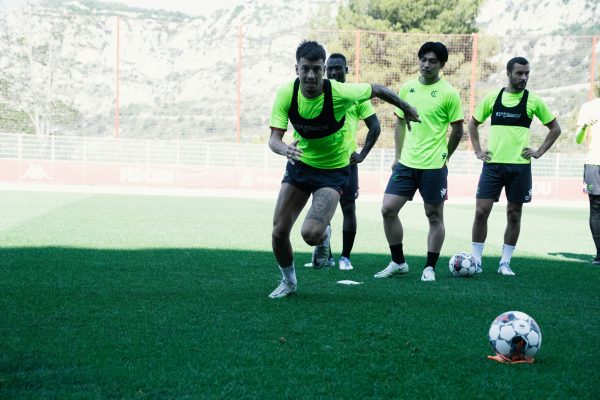 Reflecting on Cercle Brugge's change of GPS supplier, Lattimore said: 'We switched to STATSports at the beginning of the 2021-22 season and haven't looked back since. Having used the system in my previous roles, I knew exactly what I would be getting, not only in terms of data reliability and accuracy, but also external support and user friendliness.'
'Having the leading system in the industry makes life so much easier for myself, Nick Van Ransbeeck, my Assistant Physical Coach, and the rest of our Physical Performance team,' added Lattimore.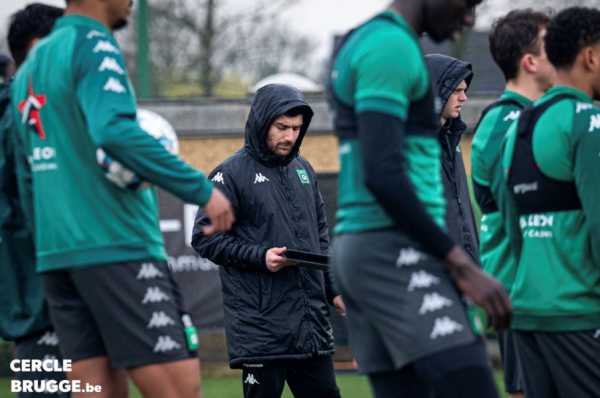 Nick Van Ransbeeck, Assistant Physical Coach, showing some Cercle's players their live data during training.
One of the features that makes a difference for Cercle Brugge is the live data applications that STATSports provide.
Commenting on this, Lattimore said: 'The thresholds feature on both the iPad and Apple Watch applications is a big step forward for the industry and ensures that we are hitting all our pre-defined targets for the day for each player. The simplicity of the iPad application allows us to receive great buy-in from not only the coaching staff, but the players too – it is in a format that is really easy for them to understand and therefore, influence training and competition.'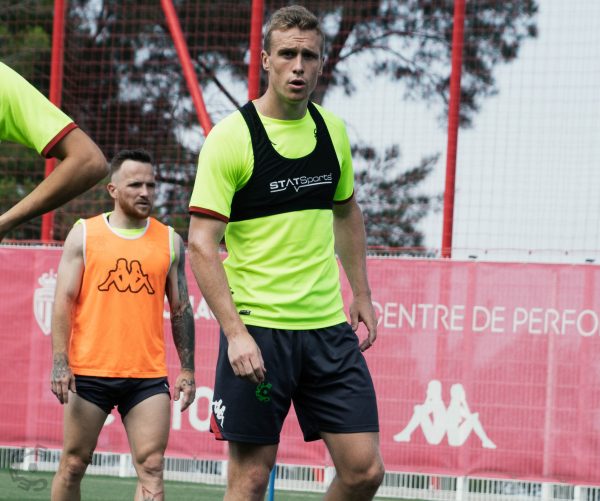 Click here to learn more about the Sonra Live iPad application
'We use the Sonra Watch application for rehab, small group training and top-ups after games as it allows us to interact with the session whilst also keeping an eye on the data,' Lattimore added.
STATSports are committed to best-in-class training and support for all our elite clients and Cercle Brugge are no different. Remarking on this, Lattimore said, 'The support and training from STATSports has been first-class and we are receiving regular onsite visits from Ronan and the team which has allowed us to build a great relationship. On the rare occasions that we are having an issue, the guys are in contact immediately to resolve it.' 
Most importantly for busy staff at an elite club, being efficient and effective with their time is crucial. STATSports' main goal is make the life of a practitioner as easy as possible by ensuring that every part of the Apex Pro Series system is saving coaches time and effort.
'One of the main reasons we changed to the STATSports system is how much time it saves Nick and myself each day. We noticed a big difference in how much time we are saving working with STATSports.'
Click here to sign up for a free demo of the Apex Pro Series system