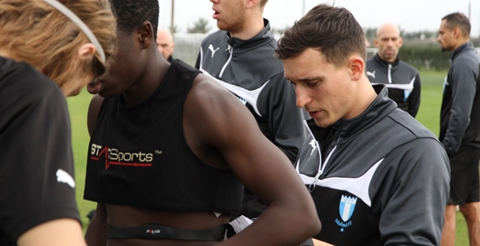 14 Jan

Year in the life of a Champions League Fitness Coach

Malmo's head of fitness give's us a fascinating insight into his 1st year with the Swedish Champions. Malmo managed to qualify for the Champions league group stage this season, the 1st Swedish team to do so for over a decade.

In January of 2014, I made the move from Southampton FC to Malmö FF as first team fitness coach.

I joined Southampton straight out of university after undertaking an internship there, in my first year implementing the usage of GPS within the club and moving into more s&c based roles as time went on. During my time there I experienced two promotions and was a part of some fantastic occasions. I learnt a huge amount  at Southampton and cannot express enough gratitude to Nick Harvey for giving me that opportunity. Though I had no real experience in such a capacity,  he helped me become part of the first-team environment by throwing me in at the deep end.

Halfway through the 2013-2014 season, I was offered the opportunity to join Malmö who were at the beginning of their pre-season. After careful deliberation, I decided to make the move as I was keen to test my skills abroad. At the time, all I knew about Sweden was how cold it was. However,  from the first time that I visited the club, it was clear that there was a proud history and a clear vision within a motivated group of staff.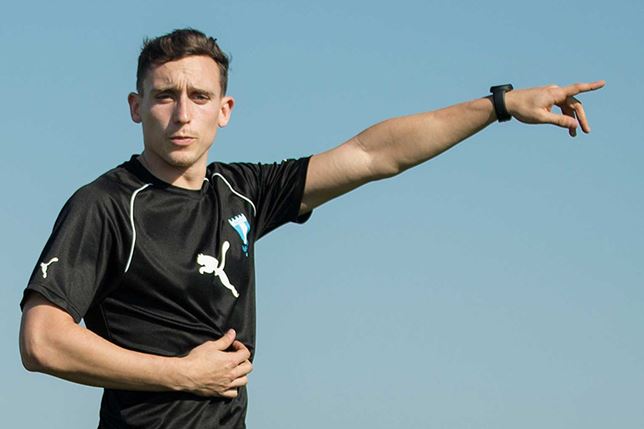 Throughout the first part of the season, what was really clear was that the aim was to qualify for the Champions League group stage. This would not be an easy feat, with no Swedish club having qualified since the 2000-01 season. The financial gain for the club would have been huge, with talk of doubling the club's annual turnover through qualification.
One of the first things the club did when I joined was to allow me to bring in the STATSports Viper system. There were no other clubs in Sweden currently using any monitoring tools and the club were great in their support to bring it in. The players bought into the idea quickly, making it easy for us to start understanding what we were achieving in training sessions. With me coming in two weeks into pre-season, no fitness testing had been done and by using some standardised football drills we had a time-efficient way to begin to work out where the players were physically.
It's a bit of a strange season in Sweden with the Swedish Cup group stage beginning four weeks before the league season. This did, however, give us a great opportunity to acquire some competitive match GPS data, and,  by the time the season began, we had physical data for four competitive games. Obviously to successfully condition a player, we need to fully understand the match demands and having so much match data really helped to inform our training sessions and drill/session analysis. By the end of the season we had data from nine competitive matches and in-season friendlies.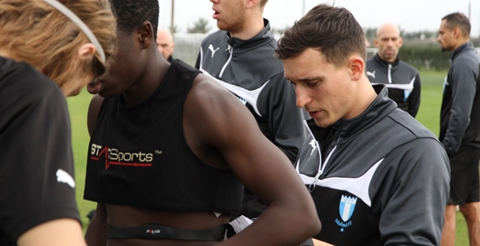 The first half of the season went great for the team, getting to the World Cup break five points clear at the top of the table with 25 points from 10 games. A mid-season break was another new concept for me but I now can really understand why the need for a Christmas break in England is so crucial. The teams in the rest of Europe have a massive advantage during the second half of the season. The break enables you to periodise in season and peak post-break whereas in England you are coming out of the Christmas period in an extremely fatigued state and with no opportunity to reduce load as you are back in to at least one match per week.
European qualification
The Champions League qualification games followed the break and with it the possibility of 15 games in 51 days if we made it through to the final qualification game. A long cycle of play, recover, repeat. With no Champions League qualification for the club since 1979 we went into qualification unseeded. In the second qualifying round we were drawn against Latvian champions Ventspils. A frustrating 0-0 at home in the first leg was followed by a 0-1 win a week later, a nervy start but at least we were through to the third round, thereby ensuring that whatever happened we would play in a Europa League playoff game.
The third round saw us drawn against Sparta Prague, with the first leg being played away from home. It was a tough draw as they were the top seeded team that we could have faced. We went in at half time 2-1 up but ended up losing the game 4-2. We had a huge task ahead of us to win the second leg at home by two but there was a really strong belief around the whole squad that we could do it.
For the return leg, we came out to warm up to the loudest crowd I had ever heard in a football stadium and that atmosphere just grew throughout the night. We won the game 2-0 and that was the greatest atmosphere I had ever witnessed.
We drew Red Bull Salzburg away; for the second time in a row we were playing the top seeded team available. We lost the first leg 2-1 but I'm sure Salzburg would have been disappointed with that. We capitalised on a goalkeeping mistake in injury time to score and they had a few chances earlier to make it 3-0 but we held on under a lot of pressure.
The atmosphere  for the return leg somehow topped the Prague game, it was incredibly  loud. We went 1-0 up after 10 minutes, and after 20 minutes doubled our lead with a 40 yard volley – a goal that was voted goal of the season in Sweden. Salzburg never got close to scoring and our captain Markus Rosenberg  made it 3-0 to seal our qualification into the Champions League group stage. During the last five minutes you could really feel the stadium moving as the crowd jumped and sang. It was an amazing night for everybody associated with the club and with Swedish football.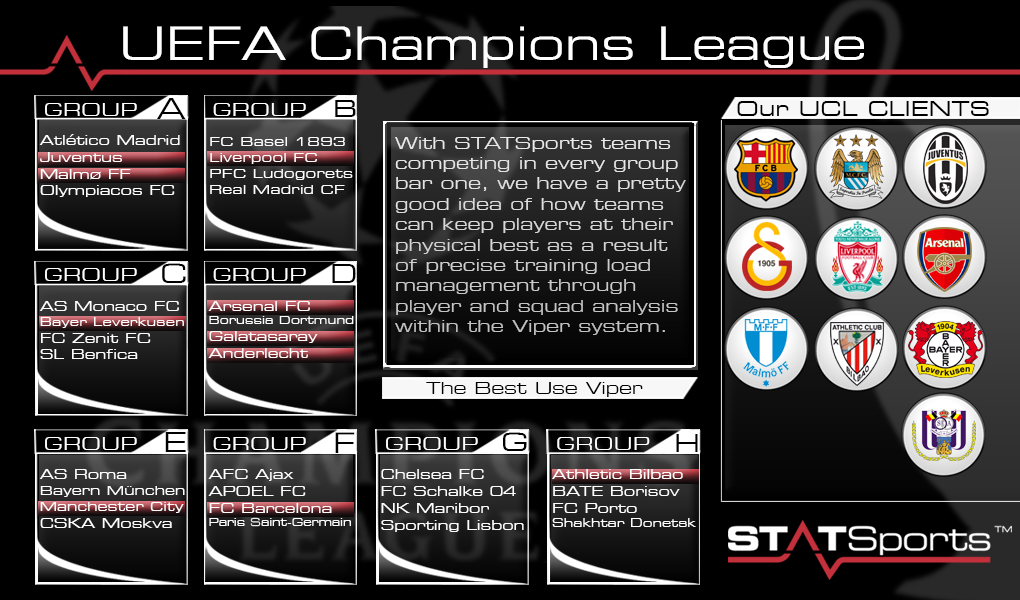 We went on to play Atletico Madrid, Juventus and Olympiakos in Group A and were competitive in every match we played. We finished off with three points and went into the final matchday with a place in the Europa League knockout stage still up for grabs. We continued to have success domestically, winning the league with three games to spare. Only two Swedish teams had beaten us all season. We had achieved European qualification once again, hopefully with a better seeding this time around. This also made us the first team in Sweden since 1996 to win the league and qualify for the Champions League group stages in the same season – a feat we are hugely proud of.
There are huge differences in terms of staffing and facilities in Sweden compared to the Premier League. Southampton's Medical department employed  over 20 staff. At Malmo, there is myself, a physiotherapist, a masseuse and a part-time doctor. We train on council-owned pitches and throughout pre-season we train on an artificial pitch because the weather is not good enough for grass. We have no training ground so we have our offices at the stadium where we have a small gym.
However, there is no difference in the application and effort from the staff and players to train in the best possible way and we are continually looking to improve and raise the level of football in Sweden. The standards that we hold ourselves to are no different to that of a Premier League club and there is no reason that we cannot continue to compete in the top level of European football, even with a tiny budget.
The club are investing in sport science now and we are beginning to build a department which we hope can take us even further forward. Who knows what the future holds for Swedish football? I'm looking forward to finding out.
Ben Rosen
For more information contact us: [email protected] and make sure to follow us on Facebook and Twitter