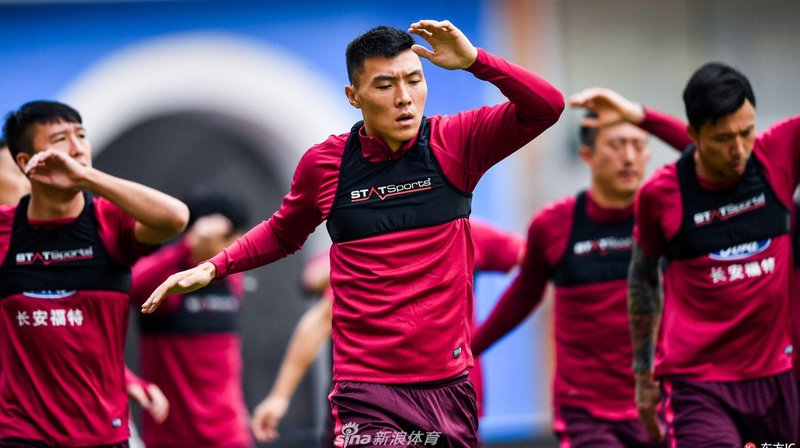 05 Nov

China FA seek STATSports' help in long-term global domination bid

STATSports have officially announced a lucrative long-term partnership with the China FA that will see us provide all Chinese national teams with our revolutionary Apex tracking units.

The news comes off the back of all-encompassing long-term deals with US Soccer and the Brazilian Football Confederation.

Over the last number of years, China have injected substantial funds into the sport in a bid to have over 50 million citizens playing soccer by 2020. Another significant goal is to host and win a World Cup by 2050.

In addition to this, President Xi Jinping's National Football Plan for creating a national team to compete at the highest levels includes producing 70,000 pitches and 50,000 coaches by 2020.

And the Chinese FA see the addition of STATSports' tracking device as a vital component in their bid for global domination. The use of the Apex unit across every age level in both the mens' and womens' game enables a holistic approach to the monitoring of every player within their structure.

The high-resolution units measure physical metrics including distance, speed, acceleration, deceleration, high-speed running, load, and heart rate.

Lido Du, head of national team performance at the Chinese Football Association, said: "We are looking to improve our on-field performance of our national teams. We identified GPS player tracking technology as a crucial factor in facilitating this improvement.

"We have tested all leading GPS suppliers on the market and we very happy with the overall package offered by STATSports.

"Their APEX system provided the most accurate data feedback and allows us the most in-depth insights into our athletes' performance at all levels of the association."

STATSports Head of Global Strategy Jarlath Quinn was delighted with what he described as a "landmark partnership" with the China FA.

"Chinese football has received a great deal of coverage over the last couple of years and has made significant investments to ensure they can compete at the highest level in years to come," said Quinn.