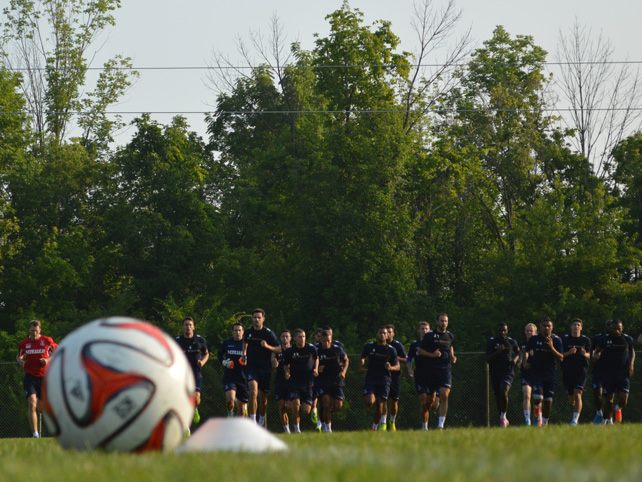 28 Apr

EXCLUSIVE: STATSports Interview with Scott Guyett, Crystal Palace FC

Crystal Palace FC have been using the Viper system for about 3 years now and since the beginning of this season our U21's and U18's have also been using the system. From the first team through to the U18's we concentrate on 8 key loading metrics for each training session (7 external and 1 internal).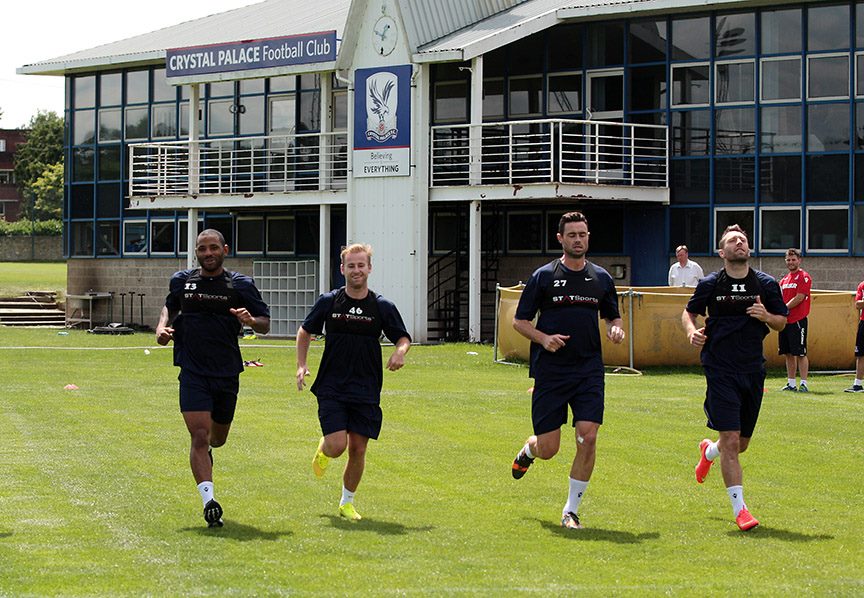 We are able to do this through the use of the Viper system live feed which we use for every training session during the week. Secondly we do a post training comparison on each individual and compare the data to the average of that particular session type from previous training weeks i.e. MD-2, MD-4.
We then use standard deviation to show loads which are outside of their norm. If the loads are well outside the averages for that particular session we will modify his subsequent training session.
Because we have had the STATSports performance software for a few seasons now we are able to draw accurate conclusions of what each individuals output should be for that particular day.
The thresholds for each metric may vary depending on what stage of the season we are at. At this stage of the season players aren't really going to improve their fitness levels so there is a real importance of keeping them fresh and injury free. To avoid over training them the thresholds will normally be reduced slightly.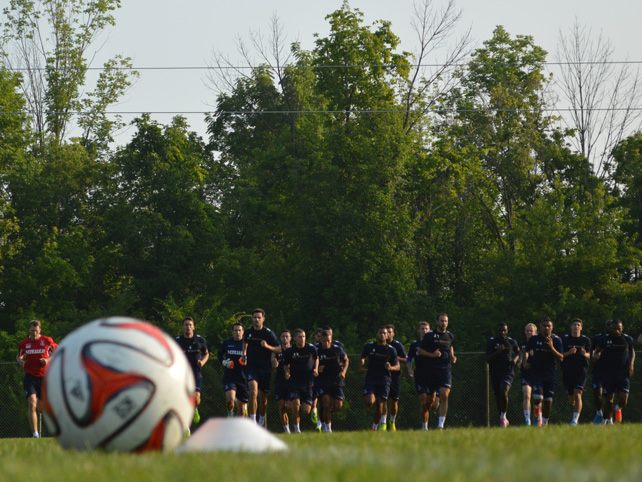 It also helps to ensure that the players who aren't regularly playing are doing enough in training so that they are adequately prepared to come into the team if they are required to do so.
We keep a particular close eye on sprint distance and sprint number for these players as although they are training everyday they are often down on these two metrics compared to the players who are playing week to week.
Between the sport science staff and coaching staff we will try to incorporate a drill that requires these players to perform a certain number of sprints. Again this is possible through the use of the live feed.
The instant feedback is able to tell us whether or not a player has achieved the required 7 metres per second sprint threshold.
One area that the Viper system has greatly assisted us is with our recent changes of manager. Between October 2013 and January 2015 Crystal Palace have had 6 different managers. Each new manager has introduced a new tactical philosophy and subsequently, different training methods that the players have had to adapt to.
These sudden changes in the volume and intensity of the training can often lead to fatigue, tiredness and injury, as the players are often under prepared for the increased training demands.
The Viper system has allowed us to monitor these changes in sports training intensity and volume and make subtle changes to our training to reduce the risk of injury and tiredness.
Incorporating the STATsports Viper system at Crystal Palace has allowed us to build an accurate profile of all our players. As we look to maintain our position in the Barclays Premier League for another season we would like to thank STATsports and all the staff for their continued support.
Scott Guyett, Head of Sports Science at Crystal Palace FC.
Click here for more interviews and blogs and make sure to follow us on Facebook, Twitter and join our new Linkedin group!
For enquires email [email protected]