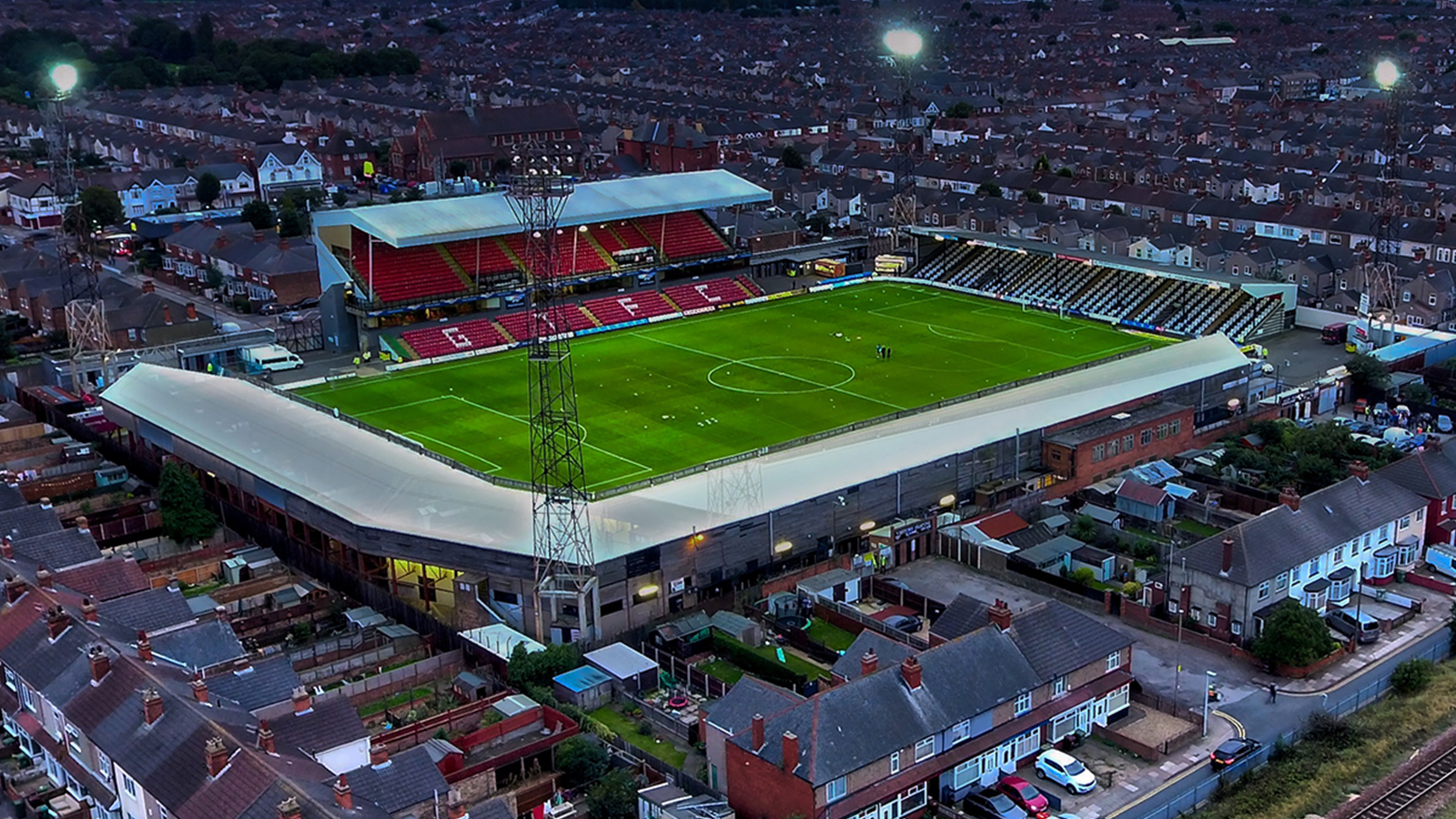 29 Jun

League Two side Grimsby Town join with STATSports
STATSports are delighted to be working with Grimsby Town in advance of the 2017/2018 season.
"STATSports are delighted to partner with Grimsby Town ahead of the 2017/2018 EFL League 2 season", said STATSports' Head of Business Development, Richard Byrne.
"Grimsby will be utilizing STATSports' award-winning Viper system, which has been used by many of the biggest teams in the world including FC Barcelona, Juventus and 16/20 English Premier League clubs over the last 5 years."
"The Viper system will allow Grimsby's coaching staff to monitor in-depth metrics on each player during training sessions and matches throughout the season. This will enable the coaches to ensure players are loaded appropriately in training each day in order for them to reach peak condition on match day."
"We look forward to working closely with Grimsby and to supporting their efforts for on-field improvement over the coming seasons."
Head of Sports Science at Grimsby Town Football Club, Greg Howard is also looking forward to using the technology in the lead up to the 17/18 season. "Our partnership with STATSports is an exciting one that will enable us to collect objective data about the load each individual player experiences on a daily basis, during both training and matches".
"By measuring various parameters, such as the impacts a player experiences, or the amount of high speed running and accelerations they perform, this GPS technology will enable us to manipulate the intensity and volume of each player to ensure they reach the required fitness levels, peak levels for matches and have a reduced risk of injury."
C'mon the Mariners!
#Viper #ChangingTheGame #NoSecretsJustScience
For more information on STATSports please contact: 
Name: Richard Byrne, Head of Business Development
Contact Number:  +44 2830050312
Email: [email protected]
For more information on STATSports and their clients visit: www.statsports.com or email [email protected]