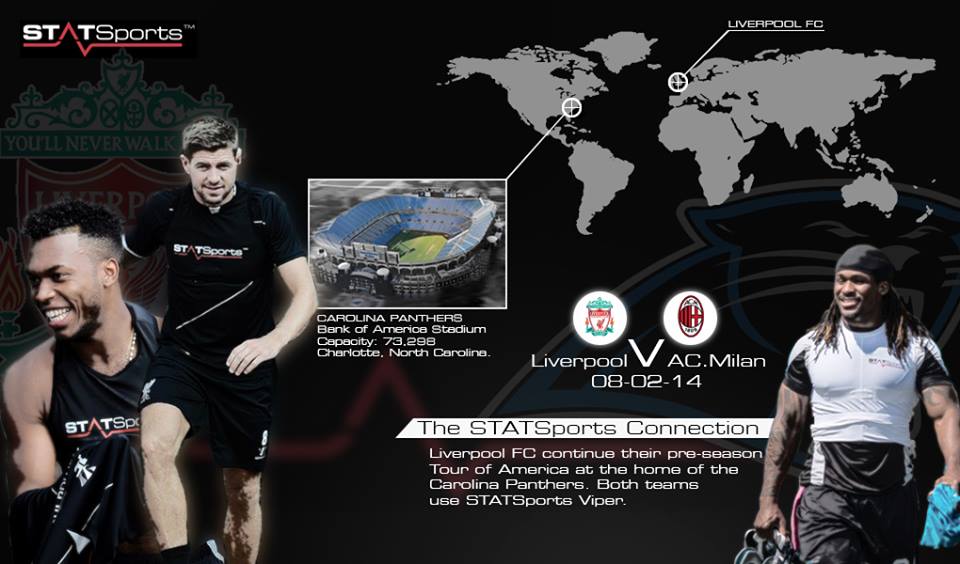 28 Jul

Premier League Invasion
of the U.S.A

When STATSports clients Manchester City were crowned EPL champions on May 11th 2014, the upcoming 2014/2015 season seemed a long way away, but now we find ourselves post a magical World Cup in Brazil and less than 3 weeks from the new season!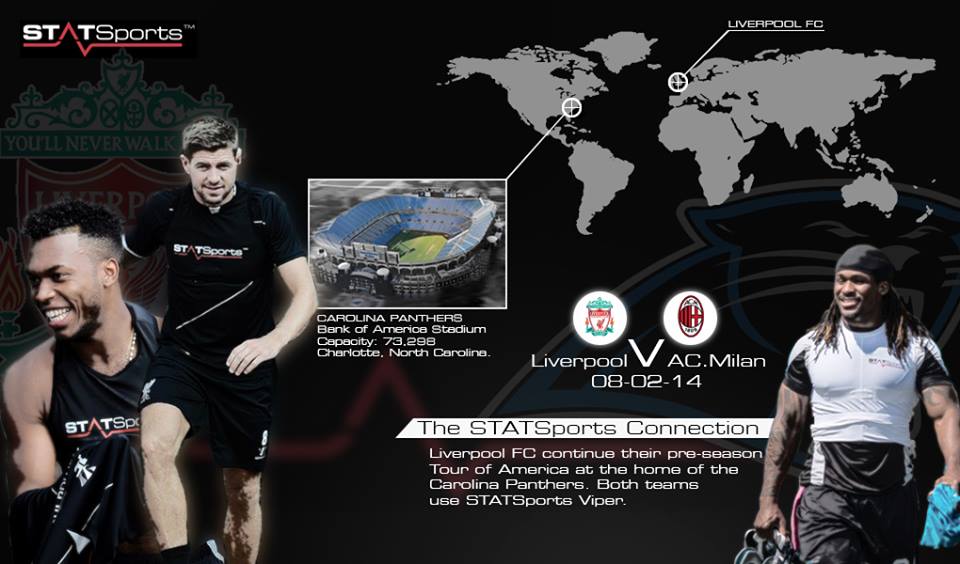 Viper system The U.S  is place to be for pre-season this year with 9 EPL teams choosing it as their destination to  hone their skills and gain crucial match fitness. Today's pre-season is not all about laps around the pitch and seeing a few sights, as along with the current EPL champions Manchester City, Arsenal, Liverpool, Manchester United and 11 other EPL teams will be monitored by the STATSports taking any guess work out of the equation and allowing for essential player monitoring.
This influx of elite football teams to North America will allow US soccer fans to see the heroes that they get up to see at 07:00am every Saturday morning up close and personal.
During a recent trip to Chicago to visit some STATSports NBA clients, I was able to witness firsthand how enthusiastic the US fans are for 'soccer' and the support that 'Klinsi' and the rest of the USMNT received. On a day off in the Windy City, I headed to Soldier Field, home of the Chicago Bears, to go to a viewing party to watch the US take on Belgium.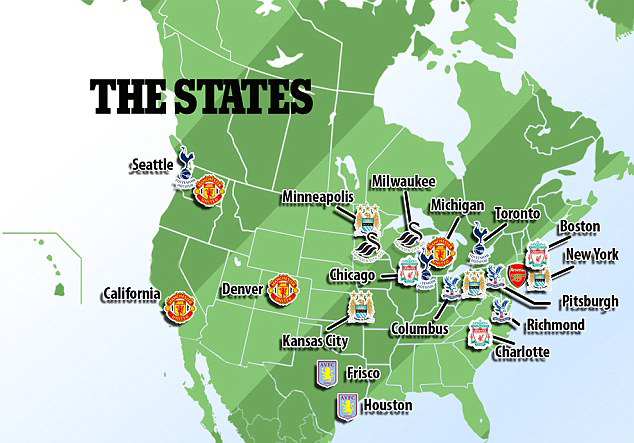 Not knowing what to really expect, I was taken aback by the support in Chicago for the team, as over 40,000 people of all ages took up space on the hallowed Soldier Field turf and in the stands to create a unique atmosphere and occasion. Klinsmann and his back room team are also believers in the Viper system having used it during qualification and also in Brazil.
Above: The view from my seat in Soldier Field.
STATSports EPL clients playing games stateside include:
Manchester City
Manchester United,
Liverpool
Arsenal
Tottenham Hotspur
Swansea City
Aston Villa
Crystal Palace
Pre-season games offer the opportunity to wear the ultra slim Viper Pod during matches, allowing coaches to gather excellent game data on all of their players and start to get a feel for how the season is progressing and compare to previously recorded STATSports data.
The Viper systems' mobility is to the fore for all of these teams, allowing them to take all of their equipment with them and not lose out on this crucial information. A current FIFA ruling does not allow the wearing of GPS devices in competitive games so this adds more weight to this pre-season data collection and truly give coaches an idea of what their players get up to on the field of play.
There has even been the opportunity for a crossover with some other STATSports clients for these English teams, with Aston Villa recently visiting the Michael Johnson Performance Centre in Dallas. MJP use the STATSports Viper system to monitor all athletes that come through their door including Olympians, NFL and NBA stars.
Liverpool are also due to meet with one of our NFL clients, the Carolina Panthers, when they visit Charlotte later this week. This network made available via STATSports allows these coaches and performance analysts to discuss ideas and methods with each other and help to learn new ways of implementing training.
David Moley, Sports Scientist
Contact Us: [email protected]