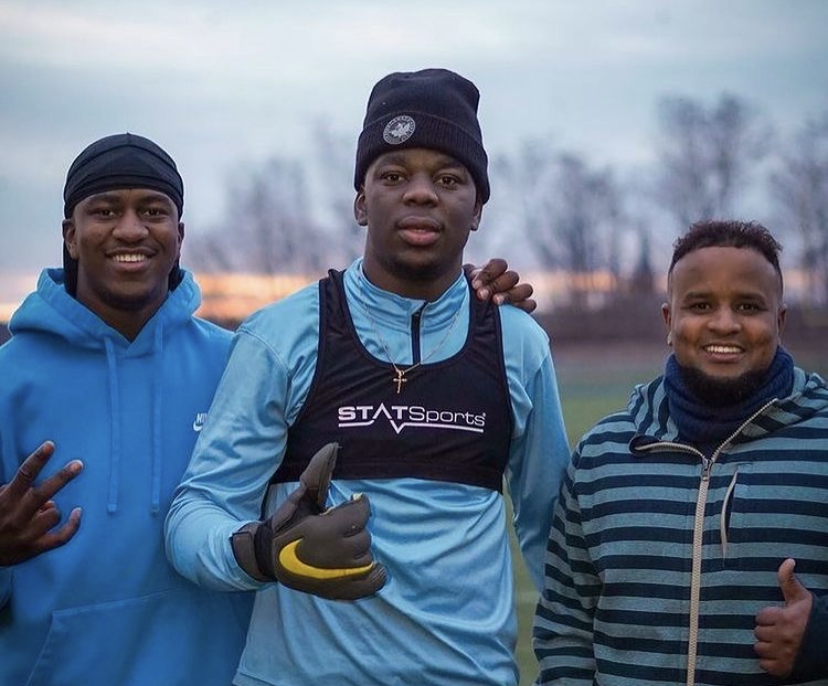 26 Nov

Apex Athlete – Dido Lumu

It's that time of the week again as we profile another Apex Athlete. This time it's 20-year-old Dido Lumu from the United States.

Currently on a college scholarship, Dido is a 6'5 goalkeeper with a "larger heart and work ethic than body" – you love to hear it.

So, without further ado, here's Dido's journey to become an Apex Athlete…
Why did you want to use a GPS tracker to monitor your fitness?
I've always loved tracking my performance and seeing where I stand at any given point. I was able to get an Apple Watch but it just didn't sufficiently track enough for what a soccer player needs so I decided to get a proper soccer  GPS tracker – Apex Athlete Series.
Being a goalkeeper, my performance has always been my biggest concerns in playing sports. Because it's not an outfield position, we don't really move a lot or run a lot during a game, so I always try to stay busy off the field at the gym.
Plus, I want to know how I improve on a weekly basis during training, particularly with high intensity activity.
Can you explain how Apex Athlete Series has helped your fitness?
I know Apex Athlete Series will benefit me and help me improve because, having set my physical goals in terms of my max speed, accels, and decels, I know what I have to do during a game or training using the device.
I've always worked on agility work and cardio so I'm really anxious about what it will look like. But I'm really optimistic I'll see improvements very quickly.
View this post on Instagram
What metrics do you concentrate on the most when you analyse a session?
Due to my position I mainly focus on my agility and aerobics ability. I don't move as much as other players but it's different in practices.
I usually have pressure training once a week so it also helps me to see heart rate and more. Because goalkeeping is full of short, sharp movements, I tend to focus a lot on HMLD (STATSports high intensity measurement) and my max speed.
It's important to be agile and quick, even as a goalkeeper – sometimes you're going to have to beat an opposition player to the ball in a race.
What are your current sporting goals?
I want to be the best athlete I can be. I don't like comparing myself to anybody but my past self.
Getting 10% better than the day before is my goal. And hopefully playing in the big leagues some day. It would be a dream to play MLS then move to Europe.
Become an Apex Athlete
To take feature as an Apex Athlete, get in touch with us through our social channels here.
If you are an individual player who wants the same world leading technology that is used by over 500 elite teams around the world, you can cop Apex Athlete Series.
This will allow you to easily interpret your own training and game data through our iOS and Android app, without needing the support of elite sport scientists. How fast are you running, how much distance are you covering at high speed, and much much more – find out by clicking here.