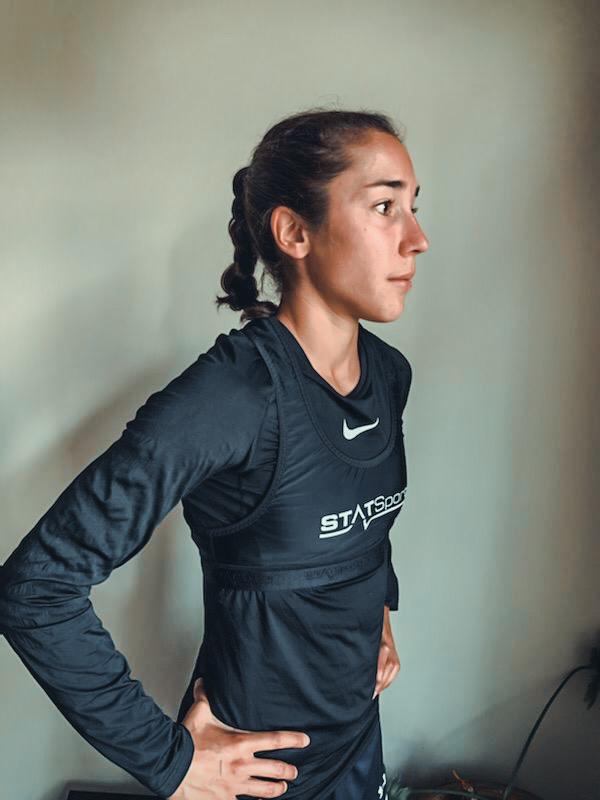 12 Nov

Apex Athlete – Sabrina Flores

This week's Apex Athlete is Sky Blue FC star, Sabrina Flores. Normally, our Apex Athlete feature includes amateur players from around the world.

But Flores has been using STATSports soccer GPS tracker in her down time and during the post-season where she can keep sharp during individual training sessions.

After beginning her professional career with the NWSL's Sky Blue, Sabrina spent last season in Spain with Sevilla, before moving home to New Jersey. We asked her a few questions on why she chose STATSports Apex Athlete Series and what benefits she sees from it.
Why did you want to use a GPS tracker to monitor your fitness?
At the time I moved to Sevilla, I realised they weren't currently using GPS technology to monitor fitness.
So, to get back up to speed, I wanted to use a GPS tracker in order to objectively evaluate and manage my overall training loads, as well as track my progress with my speeds and sprints.
It's hugely important for any athlete to do so to understand what fitness level they're at and what level they need to get to.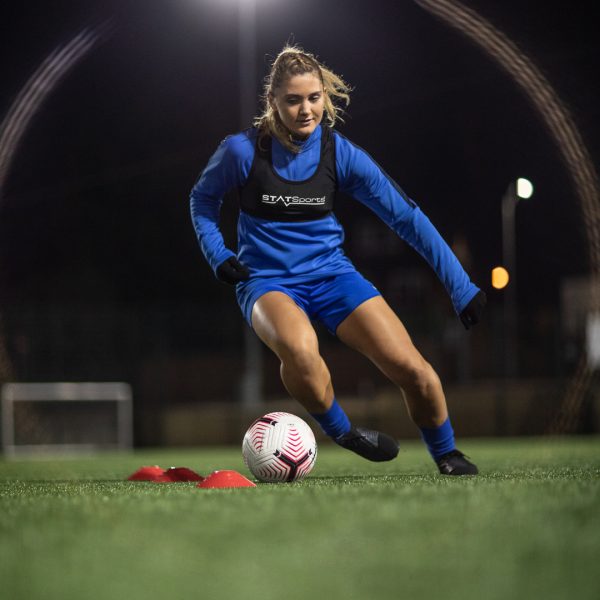 Can you explain how Apex Athlete Series has helped your fitness?
STATSports Apex Athlete Series has helped me become a fitter, smarter, and overall better soccer player by enabling me to add objective GPS data to my subjective RPE scores.
Perceived Exertion (RPE) is a way of measuring physical activity intensity level. Basically, it's how hard you feel like your body is working. The HMLD score on the Athlete Series app can also be used in tandem with RPE to understand the intensity with which I am working at.
What metrics do you concentrate on the most when you analyse a session?
I concentrate most on my HMLD metrics, along with the HSR and Max Speed data. To play at an elite level, you really need to focus on your high intensity actions – your repeat sprint capability is particularly important in that regard.
The higher intensity you can work at, the more you'll be prepared to outwork your opponent.
What are your current sporting goals?
My current goals are to play at the highest level possible, for as long as I can.
This includes continuing to play professional soccer, as well as one day being able to represent either the USWNT or Mexico at senior team level.
Become an Apex Athlete
To take feature as an Apex Athlete, get in touch with us through our social channels here.
If you are an individual player who wants the same world leading technology that is used by over 500 elite teams around the world, you can cop Apex Athlete Series.
This will allow you to easily interpret your own training and game data through our iOS and Android app, without needing the support of elite sport scientists. How fast are you running, how much distance are you covering at high speed, and much much more – find out by clicking here.