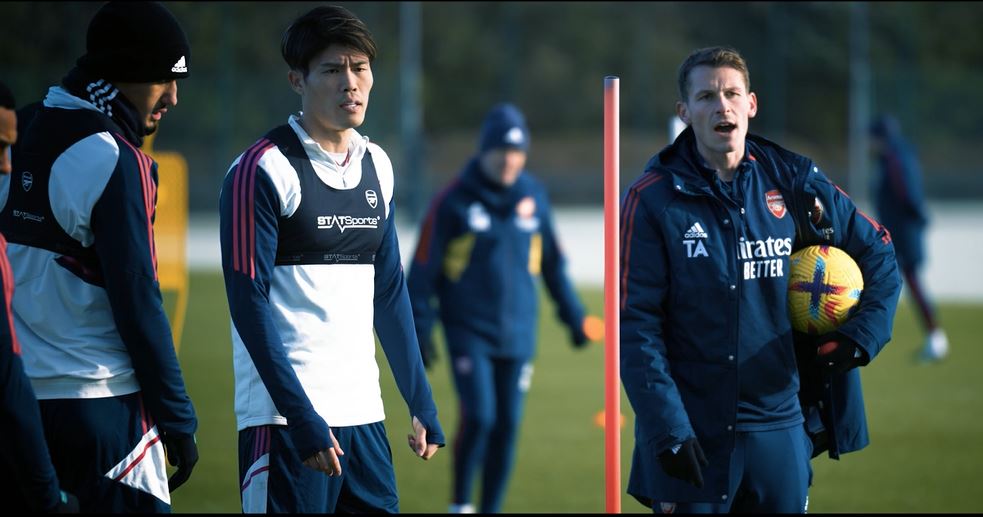 21 Apr

Behind The Science: How Arsenal Use STATSports Technology To Optimal Effect

Arsenal Football Club has always been known for its commitment to innovation and technology, with STATSports being their performance partner since 2012. In our latest Behind The Science episode, we explore how Arsenal is using STATSports technology to optimise performance on the field.

STATSports is a leading provider of sports performance analysis tools and wearable technology, and Arsenal has been using their platform for over a decade. The system provides real-time data on player performance, allowing coaches and players to identify strengths and weaknesses and adjust their training accordingly.

One of the most significant benefits of using STATSports is the ability to track player movements and physical exertion live.

This data allows coaches to monitor individual players' performance and tailor training programmes to their specific needs without losing time downloading data post-training session. For example, if a player has more high speed metres to cover in a session to make sure they are ready for matchday, coaches can adjust their training there and then to focus on eliciting the required amount of HSR metres.

Likewise, if a player has reached a certain threshold, the staff will receive a notification and can make decisions accordingly, managing player welfare. This improves trust between both coach and players.

STATSports' Sonra software allows for Arsenal's sport science team to monitor the players live on multiple devices, including iPad and Sonra Watch (Apple Watch app). This allows for versatility and practicality for the users without compromising on accuracy or reliability.

In addition to the benefits for individual players, the STATSports system has also helped the team as a whole. Coaches can analyze team performance data quickly, such as the number of sprints or the distance covered, and inform the players post-session, driving competition among the squad.

Overall, STATSports technology has been an invaluable tool for Arsenal, allowing coaches and players to improve the decision making process, help optimise performance, and reduce the risk of injury. By utilizing this technology, Arsenal has further cemented its position as a leader in sports innovation and is well-positioned to continue its success on the field.

You can watch the full Arsenal: Behind The Science video here.