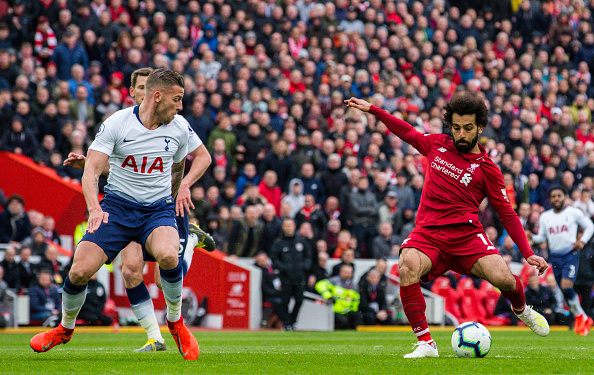 30 May

Champions League Final Total Distance and Top Speed Review
Liverpool and Tottenham to meet in Madrid
The 2018/19 Champions League campaign culminates on Saturday with an all-English finale between Liverpool and Tottenham Hotspur, both STATSports clients.
Our Soccer GPS performance trackers have helped both clubs periodise their training methods and prepare efficiently for the final stages of the tournament. And this season's competition has arguably been the greatest since its inception with a whole host of amazing games throughout.
The semi-finals produced two of the all-time great comebacks. Liverpool came from 3-0 down to storm past Barcelona with a scintillating 4-0 win at Anfield in the second leg. Remarkably, Spurs were not to be outdone the following night, producing an even more incredulous display.
At half time of their second leg, Mauricio Pochettino's team came from three goals down against Ajax at the Amsterdam Arena to win it on away goals with practically the last kick of the game.
The performances were indicative of the pair's style of play: mounds of high intensity running, and mammoth distances covered.
Liverpool Total Distance and Top Speeds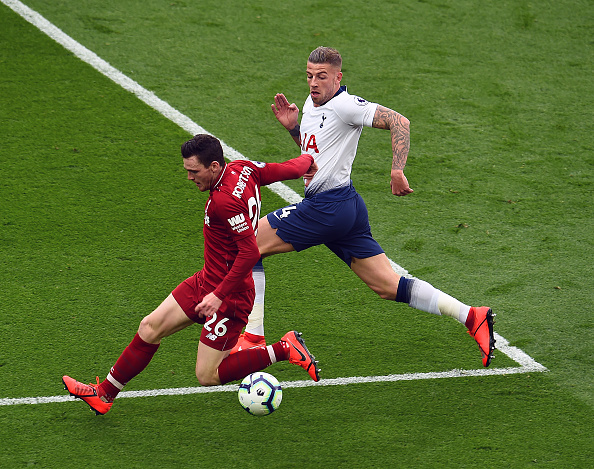 Jurgen Klopp's Gegenspressing requires the type of players who can cover large amounts of ground and, generally, sprint more than anyone else.
In terms of endurance, few players some up the ability to run more than anyone else than James Milner. The former England international, despite being 33-years-old, is second-from-top UCL Red when it comes to Total Distance at 118km.
However, it's Saido Mane who was covering every blade of grass for Liverpool. The Senegal international has currently clocked up a total distance of 125.5km in this year's tournament.
Not surprisingly, the speed demons originated mostly in their attacking triumvirate of Mo Salah, Mane, and Roberto Firmino. However, it was Divock Origi who topped that trio with a top speed of 34.4kmph – Mane next fastest at a top speed of 31.3kmph.
Tottenham Total Distance and Top Speeds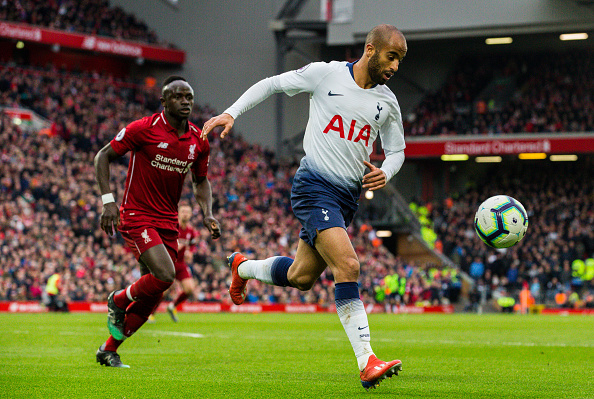 Pochettino is another coach who requires a huge intensity from his teams. The Argentine is a student of the Marcelo Bielsa school – incredibly demanding, and physically draining.
And few of his players sum up that high-energy style than Danish metronome, Christian Eriksen. More known as an attacking midfielder, or number ten, Eriksen has covered more distance than anyone else in the Spurs squad at 124.3km – the fourth highest of any player in the competition.
The White Hart Lane club also managed the most difference of any team in the group stages, covering a massive 120.4km in their 1-1 draw against Barcelona at Camp Nou.
Surprisingly when it comes to Top Speed, there was little in it between strikers Harry Kane and Fernando Llorente.
Both are big men, but the England captain has the feel of a forward with more spring in his step. However, Kane and Llorente have clocked top speeds of 29kmph and 28kmph, respectively.
UCL Final
On Saturday evening in Madrid, 380 million worldwide are expected to tune in. And they can expect a super-charged final between two teams, inspired by their coaches, who love to play high-octane football.
Pressing and counter-pressing will be the name of the game at the Wanda Metropolitano. This clash could come down to who has the most energy, and which team is most efficient with it. 
STATSports also offer a consumer device for the everyday athlete so that they can track their own performance. This is available to buy here.