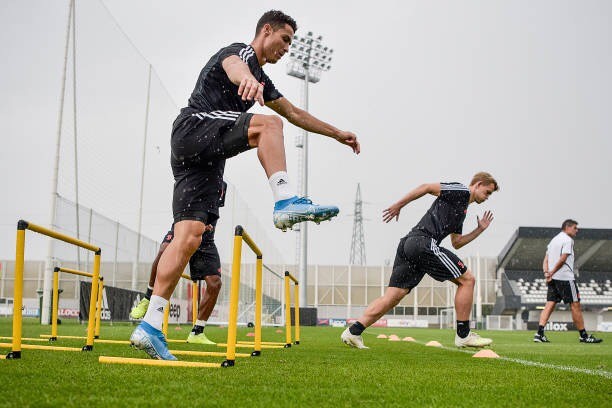 21 Aug

Cristiano Ronaldo tracks with STATSports Apex ahead of Juventus opener

"I wake up every morning with the idea in my head of training with the objective of achieving something more."

Cristiano Ronaldo may be an extraordinary footballer. But few players, if any, can claim to work as hard and smart as the Juventus striker.

Entering his 35th year on the planet, the five-time Balon d'Or winner was back on the training pitch ahead of Juve's opening Serie A opener against Parma. And he looked as fresh and sharp as ever.

Recovering from an injury in pre-season, Ronaldo was using STATSports Apex soccer GPS tracker to make sure his body wasn't being over-worked to the point where he might suffer a reoccurrence.
He also had his son – Cristiano jnr. – training by his side. And by all accounts, the heir to the throne has an incredibly bright future ahead of him, too.
Ronaldo's advice to his son, and young footballers, is simple: "To become a great footballer you can't think that everything falls from the sky."
"It's not the talent that reaches you, you have to grab it," the superstar added.
Indeed, it's a simple message but one Ronaldo has embraced from a young age to reach the pantheon of the world's greatest ever players.
A rapid winger with lightning footwork, Ronaldo once sprinted 96m in just ten seconds. Even at last year's World Cup as a front-man, at 33-years-old, Ronaldo recorded the fastest max speed of 33.4kmph.
Granted, Ronaldo is exceptionally gifted, but his hunger and work ethic is an example to any athlete looking to improve in their field.
And his use of our soccer GPS tracker to manage his body's physical output should be another indicator to young players that technology can help give you that extra edge.