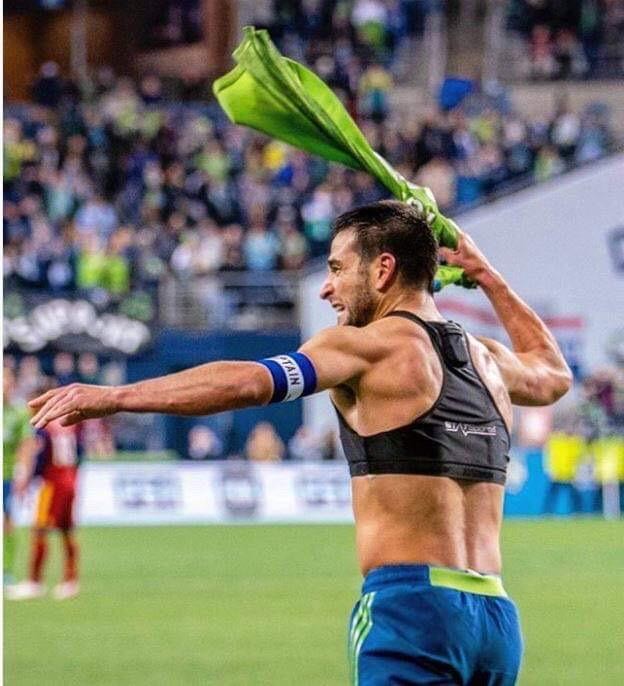 07 Nov

How do MLS Cup finalists Seattle Sounders optimise squad performance?

Century Link Field plays host to a 70,000 sell-out crowd this Sunday, as Seattle Sounders face Toronto FC in the 2019 Audi MLS Cup Final.

The 2016 champions took the slightly harder route to the final, beating the all-conquering LAFC side in the Western Conference final.

It may have been perceived as an upset in most MLS quarters, but those in the know at the Sounders were quietly confident of progression. Brian Schmetzer's outfit had arrived in red hot form, powered by maximal performance levels and a practically fully-fit roster.

Ahead of this year's final, we spoke to Sounders Performance Data Analyst Dr. Amber Rowell and touched upon several topics, including how Apex – our soccer GPS trackers – have aided their preparations, and the sport science industry in general.

STATSports: You've been a sport scientist for eight or nine years now. How has the industry, and the technology itself changed since you started?

The advances in technology over my time so far in this industry has been massive. Not only has the validity and reliability of the data improved with increased unit sample frequency but also the ability to now have live feedback during training and match play gives a huge advantage for the preparation and recovery of players.

The addition of accelerometers and gyroscope-based metrics has also added to a deeper understanding of load patterns for each player especially assisting with fatigue indicators.

Also having a system that integrates both external load GPS based metrics with the internal load of heart rate response has drastically improved the time and simplicity of downloading data for analysis.

The industry is always changing, but for me it's a matter of keeping to the basic principles and training the key elements of the sport and exposing players to their positional requirements of the game.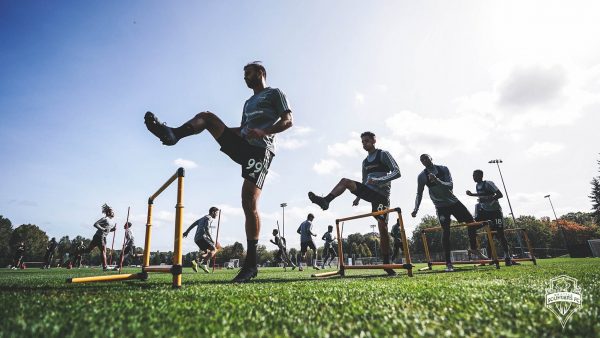 STATSports: Sounders have gone all the way to the MLS Cup final with the highest physical output & fewest injuries in franchise history two years in a row. How do you achieve such a record? Is luck involved or does it come down solely to great preparation and players carrying out everything you ask of them?
I believe that our success over the last two seasons and achieving the high physical output that we have, especially at the start and end of this current season has been the result of Brian and the coaching staff implementing a strong training model led by our high-performance director Damian Roden.
We have a tactical periodization model in place which resulted in us going on a very strong winning streak last season and started off this season with our highest ever physical output in games on the back end of a great pre-season.
The aim of our model is to have every player fit for every game through exposure to the peak demands of the sport.
As a medical and performance department we have implemented testing and specific injury prevention practices to manage players load and try and minimize injury risk.
A big part of that is also the data analysis and managing the weekly load of players to minimize any excessive spikes and risk.
It hasn't been an easy process and the players have definitely challenged things along the way but to go in to the Conference final and now the MLS Cup with every player apart from one (ACL injury) available for coach selection, to me, has been the biggest success of our training program and fitness and medical department.
STATSports: Ahead of such a big game, at the very end of the season, do you prepare any differently when it comes to load management?
Following the Conference Final win against LAFC obviously that game was massive for the players, so we wanted to ensure sufficient recovery – both physically and mentally.
We have been fortunate to have a nice amount of time between that final and the MLS Cup so our preparation for this week will be no different to how we have prepared for games during the season.
STATSports: Sounders Development Academy players also track with Apex. How does that help your performance department and coaching team?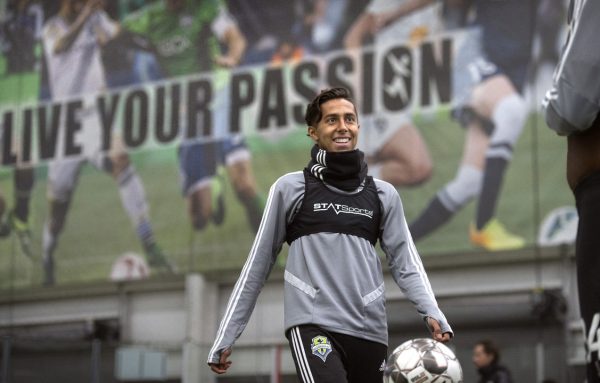 The opportunity that has been provided by STATSports through US Soccer to have our academy players tracking with APEX has been incredible.
We can be consistent across the organization now with the monitoring of players from the academy to our USL team to our first team to ensure consistency for the transition of players.
We have a consistent approach especially with the data collection to make comparisons for younger players to the first team to assist with player development and targets to try and achieve.
STATSports: What metrics should young players be keeping an eye on when it comes to getting faster and fitter?
I always try and relate the training data to peak match intensities and aim to achieve a stimulus that allows players to be exposed to what they will have to achieve in a game.
For me the key metrics for improving fitness and speed are high-speed and sprint distances, number of repeat sprint efforts, peak speeds, accelerations and decelerations and the relative running intensity (meters per minute).
I also have found the relationship between Dynamic Stress Load and speed intensity to be a very good indicator of player movement efficiency which can help with improving fitness and provides an indicator of fatigue.
STATSports: There are very few female sport scientists in the industry. Is there any particular advice you'd give to young girls looking to break into the field?
For me there should be no barrier especially gender in preventing someone from following their dreams and doing what they love.
I have such a passion for sports science which I was first introduced to by another female mentor. Whilst women in this industry is still underrepresented the number working in high performance sport is growing and I would encourage more women to be involved especially over here in the US as there are a lot of opportunities.
My advice would be to gain as much experience within the industry, even at a lower level and make contacts and connections as you never know where it will lead.
Interested in improving your performance and reducing your injury risk? Get your Apex Athlete Series now and unlock your potential.