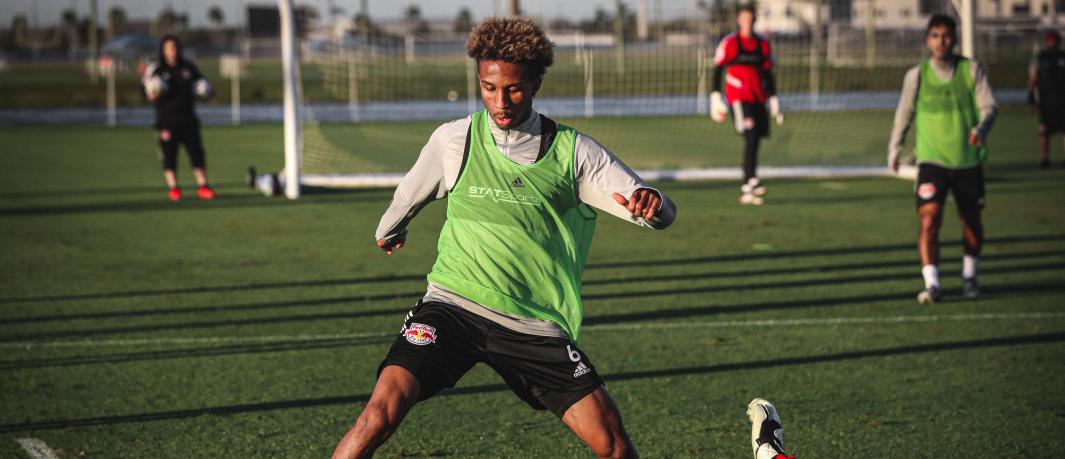 23 Jan

How do STATSports soccer GPS trackers help MLS teams prepare for the new season?

MLS pre-season training is well underway ahead of the 24th season of America's top soccer league.

And, as usual, STATSports have a major role to play in helping to get the players ready for 34 rounds of high-intensity action. Most of the MLS' top franchises use Apex to maximise their squads' performance and reduce injury risk.

The most talented teams don't always win trophies. Excellence is required off the field, as well as on the field, to win at the highest level. That means the best minds, using the best equipment, squeezing the most out of every individual involved.
Availability = Winnability
2019 MLS Cup champions Seattle Sounders have used Apex to great effect, particularly in the last couple of years, were they set a record for highest physical output & fewest injuries in franchise history two years in a row.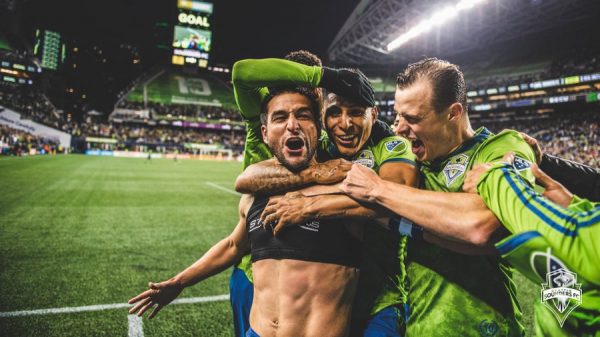 As Sounders' former Head of Performance Damian Roden says, 'Availability=Winnability' – if you can keep your squad fit, you're going to have a better chance of recovery. For an individual player, if you can stay fit, you have a better chance of performing to your highest potential.
For most elite sports teams, there are four main parameters for maximising performance: preparation, training, recovery, and technology.
In fact, it's a mantra any player at any level should live by. They are all inter-linked. Prepare optimally, train for maximal performance, recovery sufficiently, and use Apex technology to track your efforts.
Sport is a game of inches. Every little thing matters. One of US Soccer's top prospects Reggie Cannon is a huge fan of Apex. The FC Dallas full-back is one of the stars of the MLS and has already made 10 appearances for the national side at just 21-years-old.
"As a young guy, I'm thinking why wear them? But obviously in my career, it's one of those things that helped push me to this level. They look nerdy to the general public but it's very important to a soccer player's growth."
Cannon's head coach, Luchi Gonzalez is another GPS wearable advocate. "The technology is not a hype. It's not about jumping on the bandwagon. It's not a trend. It's essential."
How can a soccer GPS tracker help?
But how does Apex help you optimise and improve your game? By tracking your performance, it decreases the likelihood of overtraining and suffering injury. It also means you're going to be performing at a maximal level.
Analysing your physical data and getting the feedback from practice means performing to your fullest potential on a matchday becomes much easier.
Tracking metrics like max speed and high-speed running can help improve your ability to get faster and more durable. But there are other specific metrics like step balance which can help you get better and reduce injuries.
Cannon's high-performance team at Dallas noticed an issue with his step balance and were rectified it.
"When I'm looking at my data from last season, I'm always pushing off my right leg, rather than my left. It's something I needed to correct because not only does it tire your right leg out, it weakens your left."
Over the course of a season, if a player is averaging 80% in any given metric and then suddenly drops to 60%, it's highly probable something is wrong and needs to be corrected.
With STATSports Apex Athlete Series, you're going to be able to achieve all that and more. Particularly with our Pro Ratings Benchmark comparison that will allow you to measure yourself against the top players in the world.
Available to buy now
If you are an individual player who wants the same world leading technology that is used by over 500 elite teams around the world, you can purchase the Apex Athlete Series here.
This will allow you to easily interpret your own training and game data through our iOS and Android app, without needing the support of elite sport scientists.