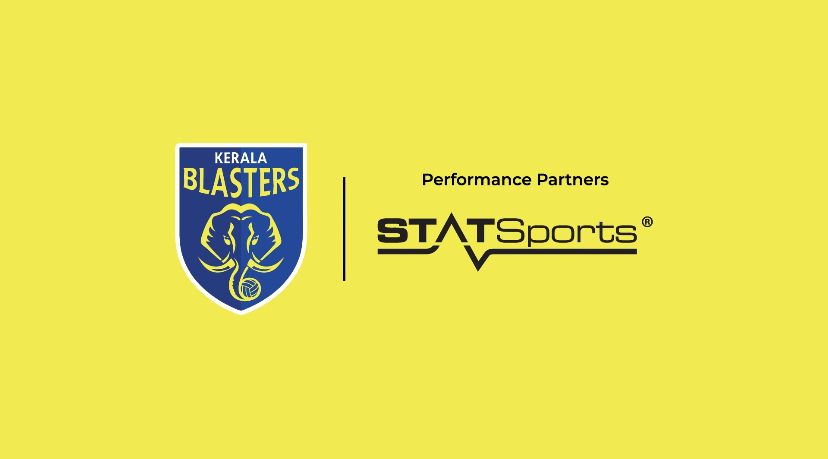 04 Sep

Indian Super League giants Kerala Blasters ink long term STATSports deal

Kerala Blasters have become the first Indian Super League club to sign with STATSports.

The two-time ISL Finalists have penned a long-term deal to monitor their players with STATSports' award-winning wearable technology.

Ahead of the 2020/21 season, Kibu Vicuna's team will begin work with our Apex Pro Series devices and the recently launched Sonra 3.0 software that allows for real-time monitoring of their players.

Via desktop, iPad, and Apple Watch solutions, Kerala Blasters' performance department will have cutting edge technology at their fingertips to optimise fitness levels, maximise physical performance standards, and reduce injury risk throughout the new season.

Injuries to key players was an issue that blighted Blasters' previous campaign and Vicuna will be hopeful the introduction of a world-class performance analysis platform will help mitigate any medium-to-long term absentees during the current season.

Karolis Skinkys, Kerala Blasters Sporting Director was keen to emphasis the partnership between the club and STATSports was a step in the right direction: "Optimal Player Development is core to achieving on-field success and we are proud to have partnered with STATSports, who best understands our ambitions and requirements for the squad."

"With the help of world class technology provided by STATSports, that is convenient to use, up to date with sports science and easy to customise per player, we are positive to be able to integrate statistics and player data along with training and session plans in the best possible way to reduce injuries and achieve results," added Skinkys.

STATSports Managing Director Paul McKernan was delighted to sign up the ISL powerhouses. "India is a very exciting football sphere at the minute. Great strides have been taken to develop the game here. Kerala Blasters are a club who we have been eyeing up for a long time. They're arguably the best supported team in the entire country, regularly averaging over 40,000 attendances."

The Kochi-based outfit join a whole host of top European and international teams who use STATSports technology, including Manchester United, Liverpool, Manchester City, and Arsenal.
Request a Demo/Buy It Now
If you are a soccer or fitness coach who wants to improve your team's performance and prevent injuries, you can schedule a free demo with our team series software from one of our expert sports scientists by clicking here.
If you are an individual player who wants the same world leading technology that is used by Kerala Blasters and over 500 elite teams around the world, you can purchase Apex Athlete Series.
This will allow you to easily interpret your own training and game data through our iOS and Android app, without needing the support of elite sport scientists. Click here to find out more.