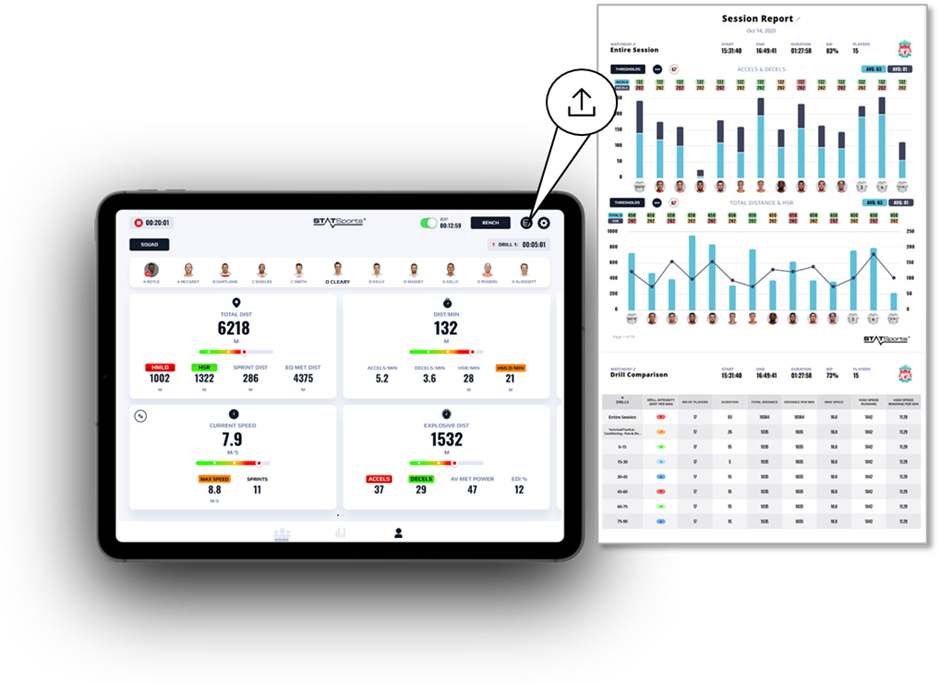 01 Aug

Sonra Live Instant Post-Session PDF Reports

Sonra Live PDF reports have been updated to provide cleaner and more customisable reports immediately post live sessions.

Combo charts, stacked bar charts, bar-line graphs and drill comparison tables are now available to feature on the reports. The drill comparison table can also be exported as a csv file.

PDF templates are configurable on Sonra Desktop, allowing users to save up to 5 templates at one time. Players to include in the report (all players/ specific group), Drill Comparison Table, Charts and Metrics are all configurable elements of the PDF templates. PDF templates, along with all other live settings, can then be synced to the iPad, ready to use post-session.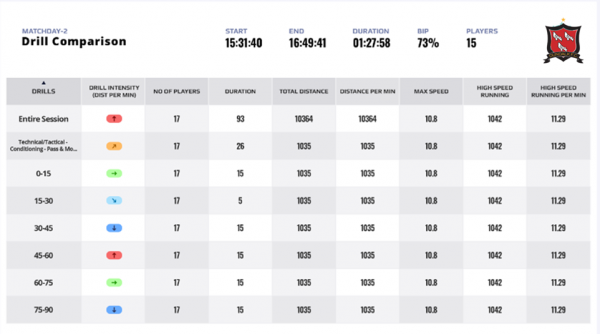 Figure 1. Exportable Drill Comparison Table showing the average data of each player across selected drills.
Practical Applications
PDF reports on Sonra live give the opportunity for coaches and practitioners to produce instant reports post-session. A very valuable tool for providing key stakeholders with detailed and accurate information.
The benefit of quick and efficient feedback is evident, easing the workload for practitioners.
Live PDF reports offer a convenient way to view and share the data. Having access to reports on the iPad allows practitioners to produce reports on the move. It also gives them the opportunity to immediately share the data via methods such as email and airdrop.
PDF Template Creation on Sonra Desktop
Sonra Desktop's Live Configuration Tab allows for users to predetermine the many customisable Live settings, including up to 5 PDF templates. This helps to creating consistency across multiple live users following a sync to the iPad, where standardised custom reports are now available for all users who sync from the Desktop with these settings.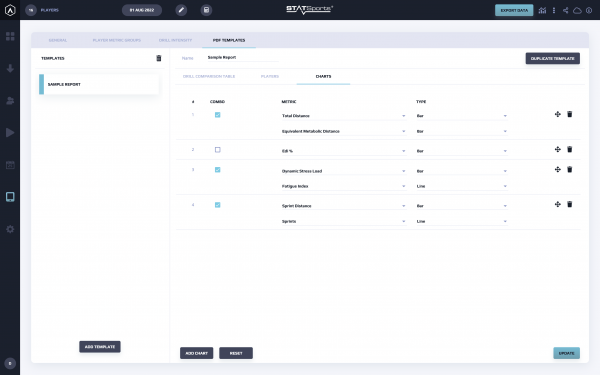 Figure 2. Creating a PDF report using on Sonra Desktop.
The PDF templates are individually customisable, where users can select whether to include a drill comparison table and what metrics to compare in the table, what live configured players are included in the report and customise the charts within the report (Bar, Bar-Line, Bar-Stacked), along with selected metrics per chart and the order of these charts.
PDF Creation Sonra Live App
When exporting the PDF the user will be given a number of options. There is an option to select a template or create a custom report.
If selecting a template, choose either default or a previously configured custom template. These templates can be created and synced via Sonra Desktop, or they can also be created or edited in 'Export Templates' in the Sonra Live settings before, during or after sessions. Simply select the template, add the drills and create the report (Figure 2).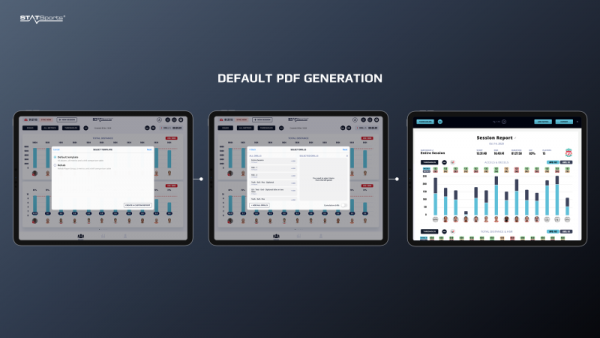 Figure 3. Creating a report using a template on Sonra Live.
There is also still the option to create a custom report  on the fly, without the use of a template. Add which drills you wish to report, configure the Drill Comparison Table, add which players to include, select and customize the charts to create the report. (Figure 3)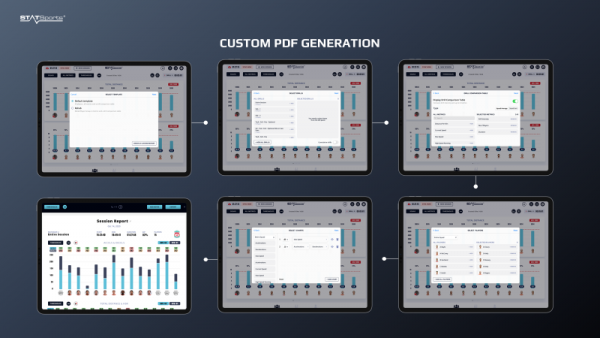 Figure 4. Creating a report on Sonra Live.
Once a report has been generated, users can add further detail to the report by configuring chart sorting options (max-min or A-Z), enable thresholds for the selected threshold profile (Numeric or % values), along with editing the title of the report to ensure clarity for stakeholders receiving the report.
For combo charts, threshold colours will be displayed in the coloured box around the data label above the chart, whereas on single metric charts, the bar will change colour based on where the metric value lies on the threshold scale.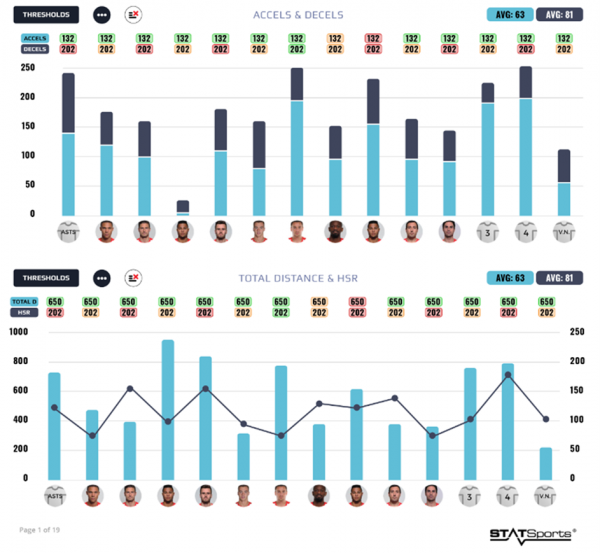 "The STATSports team really want our feedback and ideas around their system. They update and improve it regularly so we're part of the process. The Sonra Live application provides accurate data that is identical to our downloaded data. Updates to the Sonra Live PDF reports mean that we can have reports that we want, including drill breakdown, just seconds after training sessions & games for the club especially the Performance and Medical staff."
 Ryan Devlin, Hull City First Team Sport Scientist
For more information contact your Account Manager or get in touch.