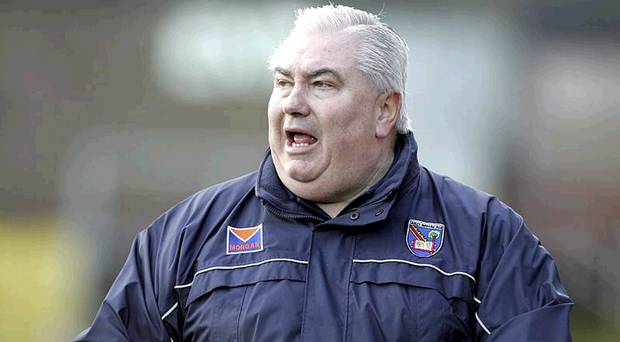 18 Dec

STATSports ambassador Kernan inducted into GAA Hall of Fame

After finally hanging up his bainisteoir's bib back in March 2018, Armagh legend Joe Kernan was inducted into the GAA Hall of Fame.

The STATSports ambassador was added to the role of honour at the event in Croke Park back in August alongside former Limerick hurler Leonard Enright.

The word legend is bandied about a little too frivolously in the modern sporting landscape. But take a quick look in an Armagh-based dictionary and a picture of Kernan would accompany the expression.

Honours

During a stellar management career of over 30 years, the 64-year-old won an All-Ireland title with Armagh in 2002, and three All-Ireland club titles with Crossmaglen Rangers. Kernan also managed Ireland to an International Rules Series win over Australia Down Under back in 2015.

His all-conquering Crossmaglen teams were renowned for their slick kick-passing and attacking football. And, after being handed the Armagh reigns in November 2001, instilled the same philosophy and tactics in the county team. Mostly because that's what played to Armagh's strengths at the time.

Kernan is known for his larger-than-life personality, full of charm and good humour. But he had a fearsome side to him, too.

Former goalkeeper Benny Tierney's infamous anecdote about how Kernan wouldn't hesitate to drop him if he didn't stop playing short hand-passes out from the back summed up how the manager wanted his team to play.

Charisma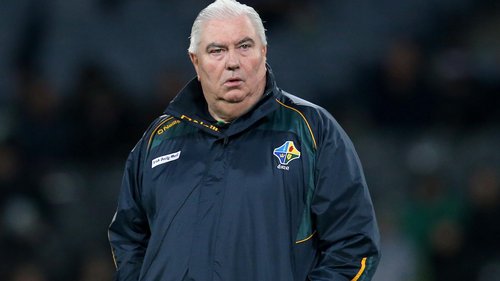 But it wasn't just innovative tactics that Kernan indulged in. During half-time of the 2002 All-Ireland final against Kerry, with the scores level, the manager implored his team to leave everything out on the pitch in the most dramatic of fashions.
Kernan produced his 1977 All-Ireland losing finalist plaque and smashed it off the dressing-room wall. A distinguished and talented former player, he knew exactly how to tap into the psyche of his players.
Armagh went on to win the final by a single point, snatching it late on with a point from Steven McDonnell which began with a flanked kick-pass from Tierney. The team made the final again the following year but fell to a resurgent Tyrone.
Speaking to STATSports at a recent launch, Kernan was proud to have served his club, county, province and country.
"It's been an incredible honour to have managed the teams I've managed and won the things we won. But all good things must come to an end at some point. I'd like to think I was able to give our fans something to smile about over the years, even if they didn't agree with some of the decisions," said Kernan, tongue firmly in cheek.
He remains Armagh's only All-Ireland winning manager, his legacy complete.