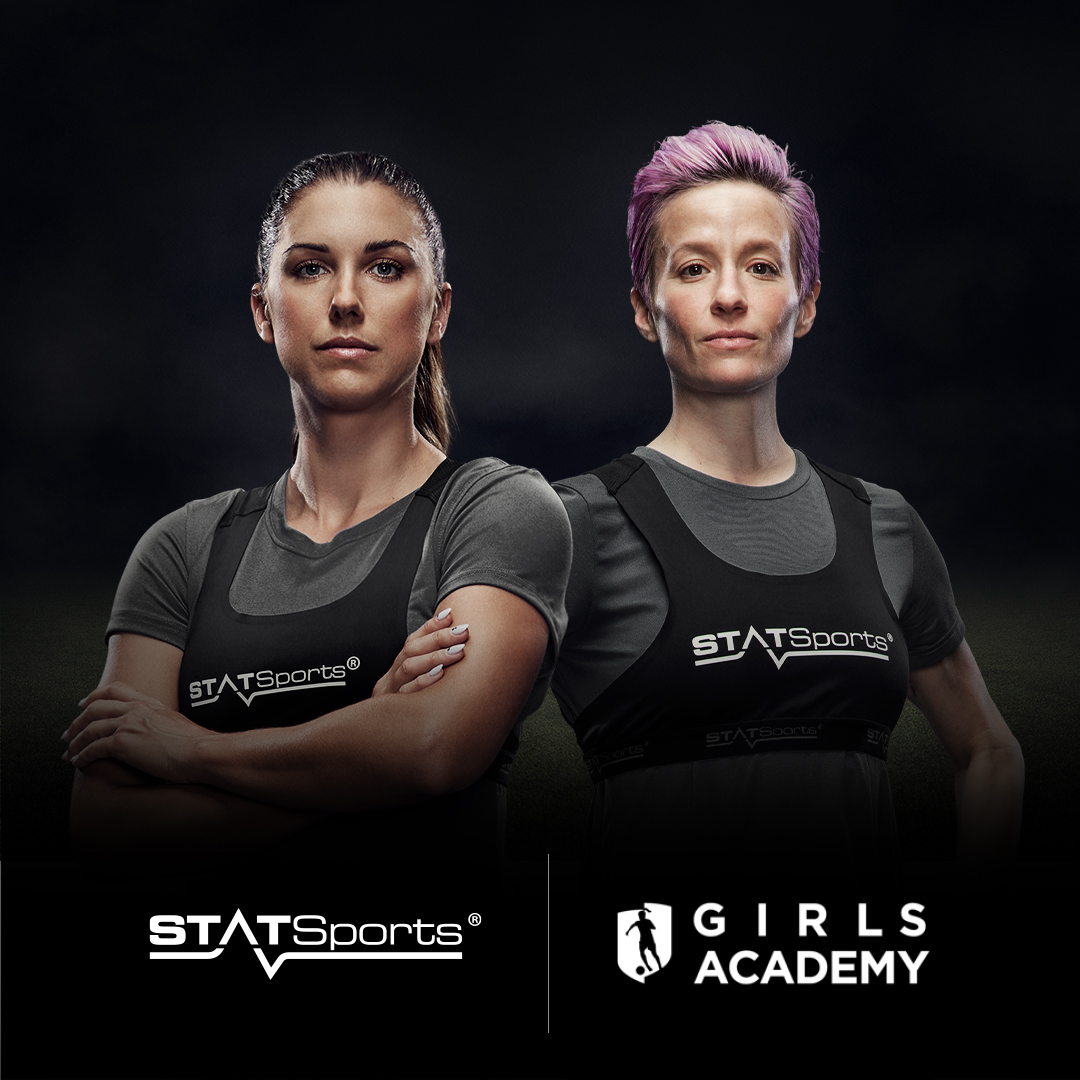 21 Feb

STATSports and The Girls Academy announce a new partnership to enhance youth soccer development

STATSports, the global leader in athlete monitoring technology, has announced a new partnership with The Girls Academy (TGA), a premier youth soccer development program in the United States. This partnership will provide TGA players with access to cutting-edge technology, allowing them to track their performance and make data-driven decisions to improve their skills.

TGA is one of the leading youth development platforms for the best female soccer players in the United States. STATSports' Apex Athlete Series is a wearable GPS tracking device that provides players with real-time performance metrics such as distance covered, speed, intensity, and fatigue levels during games and practices.

This data will be used by TGA coaches to evaluate and improve players' performance, identify strengths and weaknesses, tailor training sessions to individual needs, and provide a talent ID outlet for soccer college recruitment.

"The Girls Academy looks forward to partnering with STATSports. Throughout all our discussions with the leadership team at STATSports it became clear that their dedication to providing high-quality, meaningful, and player-centric technology aligns with our mission of supporting our players across the country in their soccer development. Our aspirations also align as they relate to investing in girls and women. Players learning how to self-train, track and monitor work, recovery, and improvement early on in their pathway will give them an edge as they enter senior playing levels." -Lesle Gallimore, Commissioner and former Division I Head Soccer Coach

Caroline Marosevic, STATSports Account Director for the Girls Academy, commented on the partnership: "Our mission as a company is to help develop athletes using innovative and accurate GPS data at all levels of the game. The Girls Academy and its ethos align perfectly with our values as an organization. We can help these girls become better players and create better pathways toward their own personal goals. We're excited about where we can take this together."

USWNT striker, Alex Morgan, who is a STATSports investor and global ambassador was delighted to see both organisations synergise: "Women's soccer has developed so fast over the last few years, so the use of technology to enhance training and performance for female athletes is vital. STATSports have been paramount in that regard, which is why I've become an investor and brand ambassador of the organization. And as an advocate of initiatives aimed at improving access to quality training and development opportunities for young girls in soccer, this partnership with the Girls Academy and STATSports is fantastic to see."

The partnership between STATSports and TGA will begin immediately, with the Apex Athlete Series GPS devices being integrated into TGA's training and game-day programs. The technology will be used through the U-13 age group to the U-19 age group, and will help players develop their athletic capabilities and reach their full potential.

For coaches, players, and parents to get a better understanding and insight around the technology, STATSports will attend several events over the course of the calendar year, including the Spring Showcase in April, the Summer Showcase in New Jersey in June, and the National Finals in July.

For more information on STATSports and The Girls Academy, please visit www.statsports.com and Girls Academy League | Leading Youth Development Platform for the Best Female Soccer Players in the United States.