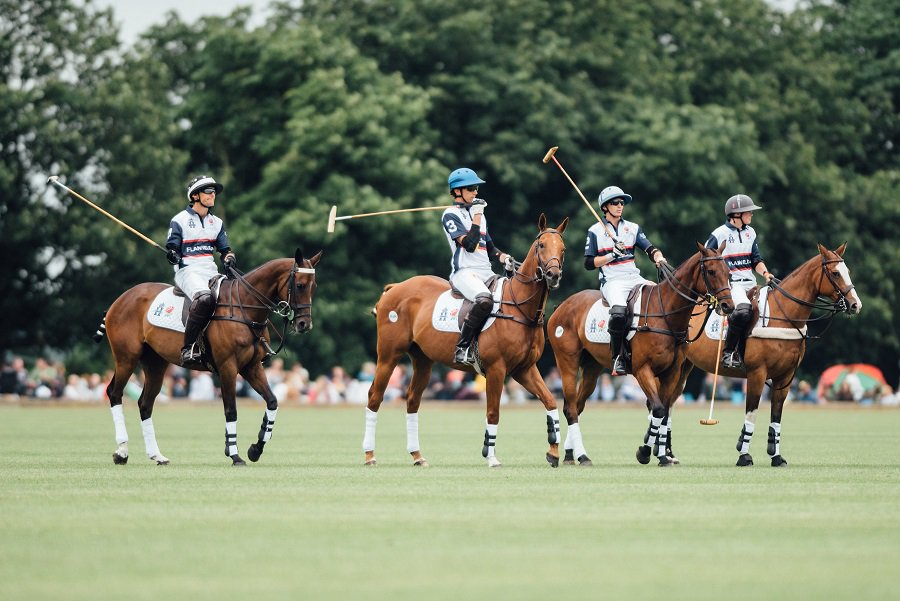 14 Sep

STATSports announce exciting sponsorship of British Polo

Polo's most international and prestigious governing body, The Hurlingham Polo Association (the HPA), have agreed an innovative sponsorship deal between the England polo team and STATSports, the world's leading player tracking and analysis provider in elite sports.

The two-year strategic partnership includes shirt sponsorship of all England polo teams for the technology brand and will be STATSports' first venture into tracking and analysing athletes on horseback.

In a historic move for the sport of polo, the England polo team players will have access to a data monitoring programme to help improve their performance, giving them access to the performance technology used by the other elite athletes and top professionals and sports teams around the world, including football Premier League teams Manchester City, Manchester United, Liverpool and Arsenal, as well as Rugby Union, the NBA and NFL, among others.

David Woodd, CEO of The Hurlingham Polo Association, comments: "The HPA exists to further the interests of polo generally and support the sport and the common interests of its affiliated clubs and associations all over the world. This new partnership with STATSports marks a truly exciting development for us and our members, and will allow us to generate in-depth analysis, data and insights to further enhance competitive play and team capabilities in the sport."

Worn in a vest underneath a playing shirt, positioned between the shoulder blades of players, the APEX Monitoring devices quantify physical performance including, physical load and movement during training and polo matches.

The high-resolution units measure physical metrics including distance, speed, acceleration, deceleration, high-speed running, load and heart rate.  A typical training session will see millions of data points collected on a player, providing an unparalleled insight into their performance.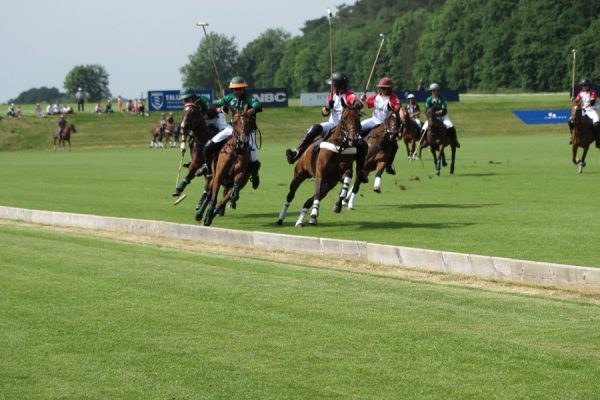 Jarlath Quinn, Executive Director of STATSports, comments: "The HPA is one of Britain's most iconic sporting institutions, and the sport of polo is incredibly fast paced and exciting, a respected game of skill and horsepower.
"STATSports' suite of player development hardware and software provides the HPA, its high performance staff and players the ability to holistically analyse each player's individual response to training sessions and games, through real-time feedback.
"This ability will be a crucial element in enhancing performance on-field while also reducing the chances of players under-training or picking up injuries through over-training.
"The live capabilities of APEX system makes it possible for the HPA to make decisions as they happen to adapt training or player decisions.  The data can be streamed to a phone, iPad or smart watch, making the hardware easy to incorporate onto the training field, meaning all polo players wearing the device will have their performance data instantly analysed."
The deal between the two parties will see STATSports added to an existing roster of strategic partners for the HPA, including The Frasers Group and CNBC.
"The HPA is on an exciting journey and our strategic partnerships will assist us in helping make the sport of polo more accessible to millions of people, raising awareness of the sport, whilst preserving the values and ethos of our brand," comments Woodd.
Request a Demo/Buy It Now
If you are a fitness coach who wants to improve your team's performance and prevent injuries, you can schedule a free demo with our team series software from one of our expert sports scientists by clicking here.
If you are an individual player who wants the same world leading technology that is used by over 500 elite teams around the world, you can purchase Apex Athlete Series.
This will allow you to easily interpret your own training and game data through our iOS and Android app, without needing the support of elite sport scientists. Click here to find out more.