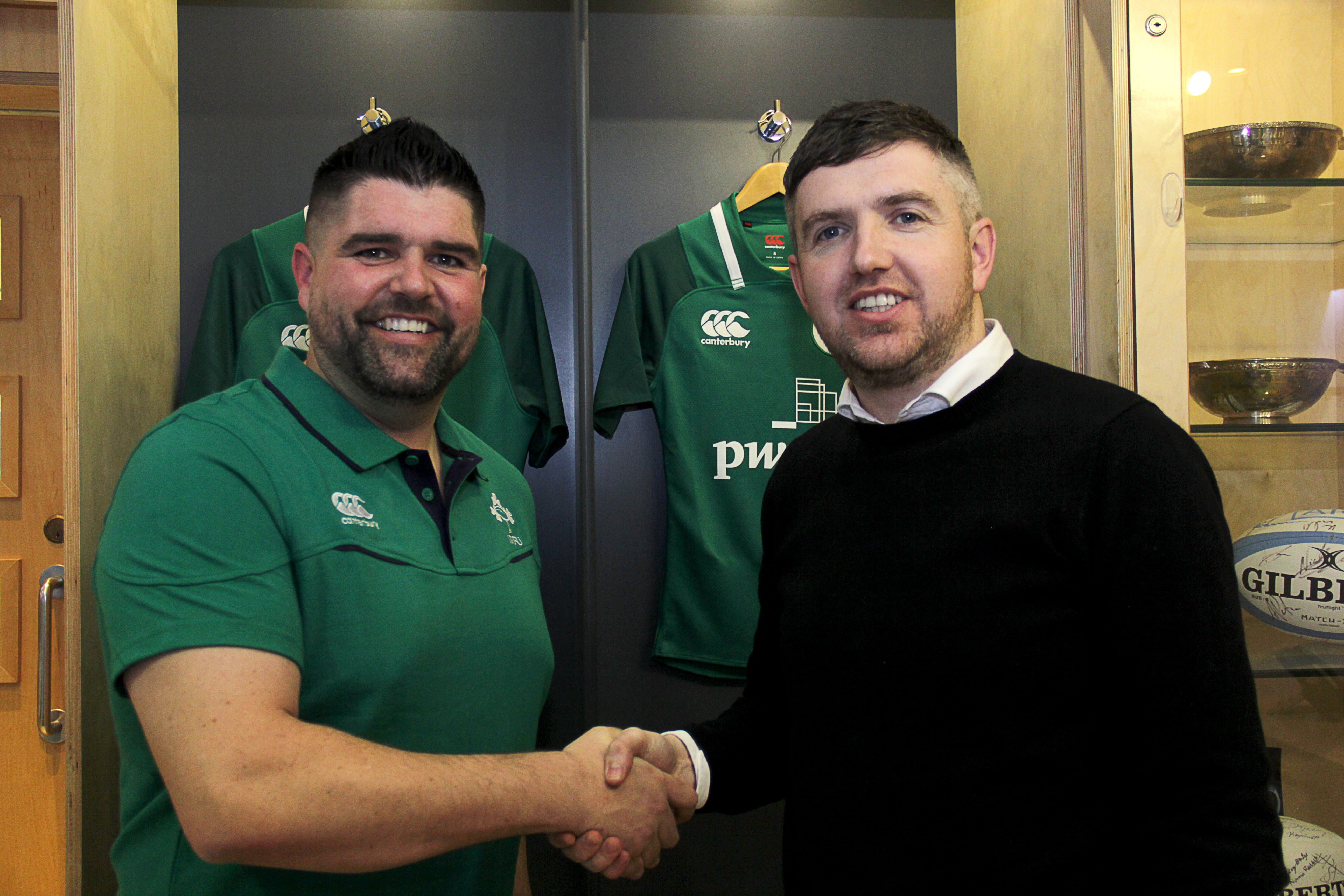 01 Feb

STATSPORTS ANNOUNCE LANDMARK PARTNERSHIP TO SUPPLY PERFORMANCE MONITORING DEVICES TO IRFU AND ALL FOUR PROVINCES

STATSports has signed a deal with the Irish Rugby Football Union (IRFU) to provide its GPS tracking and performance monitoring technology for every senior professional rugby player on the island of Ireland.

The sports technology firm will supply the Ireland men's, women's, U20s and representative teams as well as the national 7s squads with its revolutionary Apex device which tracks players during games and training, and provides actionable feedback to coaching, athletic performance, and medical staff.

It has also reached an agreement to supply all four Irish provinces.

Leinster and Munster have been added to its client list which already included Ulster and Connacht, as well as 20 other major rugby union clubs.

Nick Winkelman, the IRFU's Head of Performance & Science, said:

"We are delighted to have STATSports as the official provider of GPS player tracking devices for Irish Rugby. Having tested existing solutions on the market, it was clear that STATSports was a world-class business with a world-leading performance analysis solution in the APEX unit."

"In high-performance sport, and particularly in an environment where player welfare is a key priority, it is a necessity for our provinces and representative teams to have access to quality data that can inform and shape performance, recovery and injury prevention."

Jonny Davis, Head of Athletic Performance at Ulster Rugby, said:

"As STATSports' oldest client, Ulster Rugby was an early adaptor to the use of GPS technology. I am delighted that the long-standing relationship, with Ulster Rugby is able to continue through the central contract that the IRFU has put in place with Statsports.

"For the first time, all four provinces will be using the same system to enable the power of four for the benefit of the National Team at all representative levels. STATSports Apex hardware and software is the gold standard and unparalleled in the world of GPS Technology for accuracy of the data it provides."

STATSports, CCO and Co-founder Sean O'Connor, said:

"Having all four provinces using our revolutionary Apex device is huge for us at STATSports. We are proud to offer a world-class product to not only the national team but all four provincial teams throughout Ireland who compete at the highest level of club rugby in Europe. Plus, with STATSports being founded in the island of Ireland, it is even more significant".

STATSports has become the world's leading provider of GPS player tracking and analysis solutions by partnering with some of the biggest sports franchises in the world and delivering a innovative performance monitoring device that is worn by athletes during training and matches to collect detailed data on their physical performance in the context of their sport.
Request a Demo
If you are a rugby coach who wants to improve your team's performance and prevent injuries, schedule a free demo our team series software from one of our expert sports scientists by clicking here.
If you are an individual player who wants the same world leading technology that is used by over 500 elite teams around the world, you can purchase Apex Athlete Series.
This will allow you to easily interpret your own training and game data through our iOS and Android app, without needing the support of elite sport scientists. How fast are you running, how much distance are you covering in high speed, find out by clicking here.