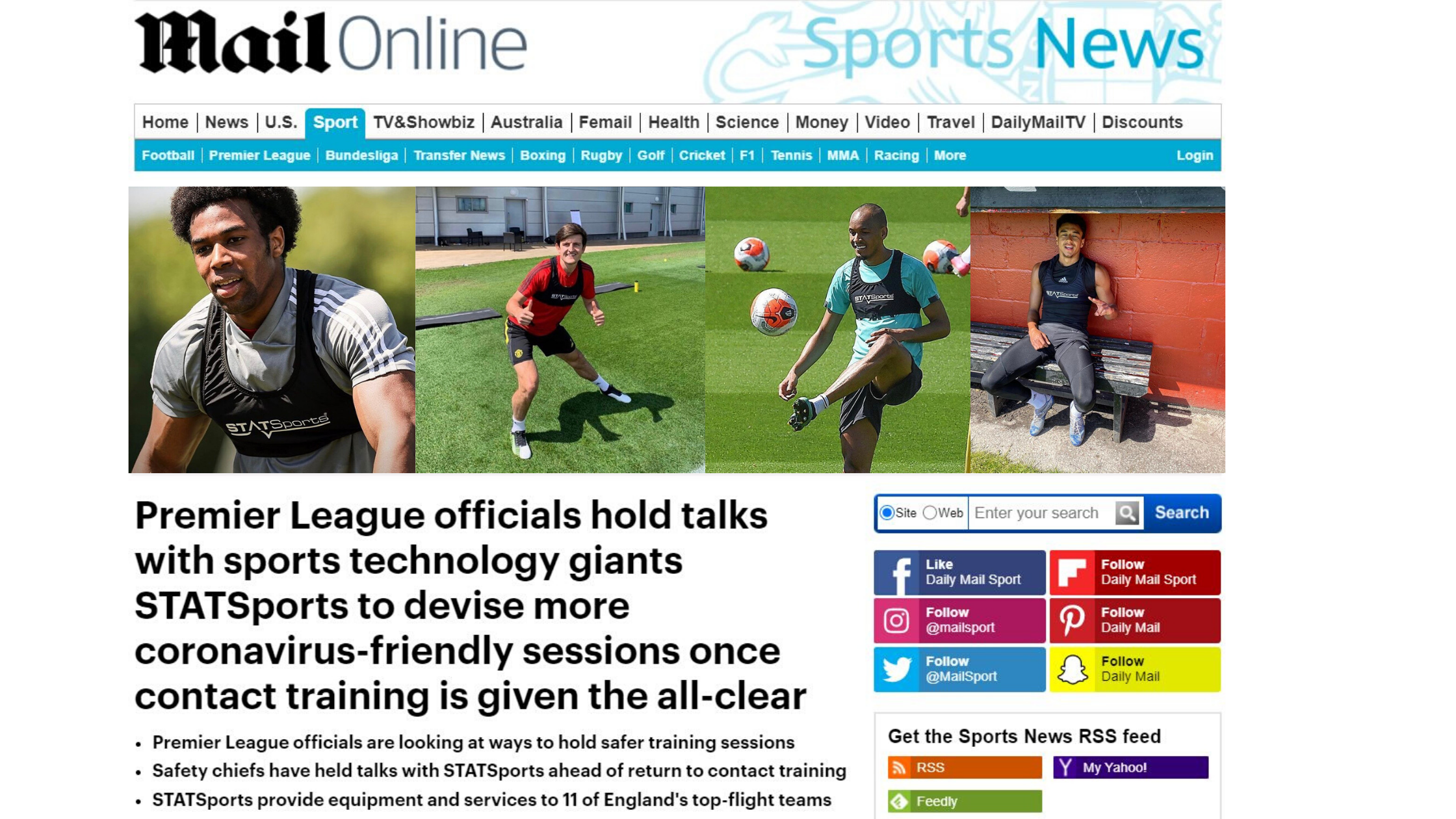 22 Jun

STATSports garner major headlines around the world as sport makes successful return

Despite the uncertain times affecting most industries, 2020 has been an important year for the growth of STATSports.

Initially entering the market back in 2008, the use of GPS technology has exploded across all sports, with hundreds of thousands of teams across the world utilising various STATSports analysis platforms.

And since the outbreak of COVID-19, the use of STATSports products has had a major impact on both sport in lockdown and its return to our screens.
Sport in Lockdown
With our elite teams unable to access training grounds and individual squad members in isolation, STATSports pivoted to make sure clients could continue to monitor fitness levels with our individual, FIFA-approved GPS tracker, Apex Athlete Series.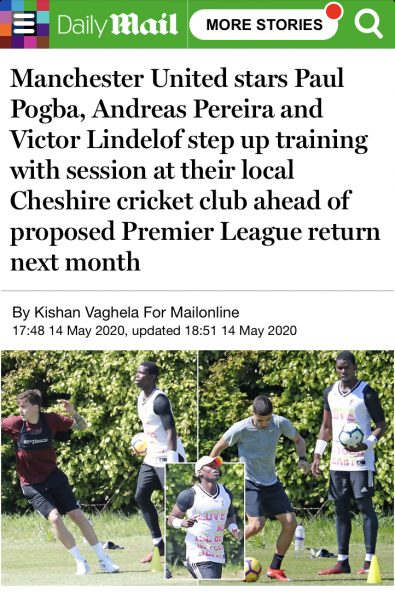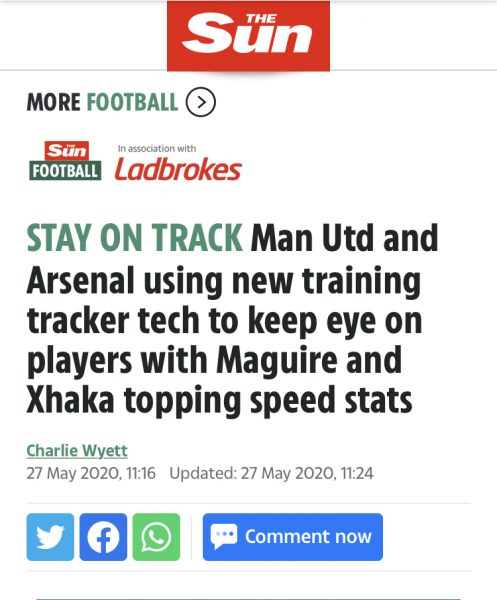 Manchester United, Arsenal, and Tottenham were just three of the major clubs who utilised Apex Athlete Series during the lockdown period as players maintained fitness levels training alone.
Sport's Return
In England, tentative discussions began to decide how and when to restart the Premier League and EFL.
In partnership with several top-flight clubs, using data from pre-COVID-19 training sessions, STATSports produced a Player Proximity Report that would inform and shape the guidelines for football's return to play.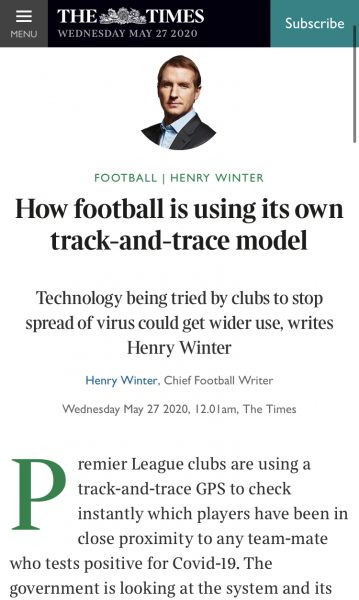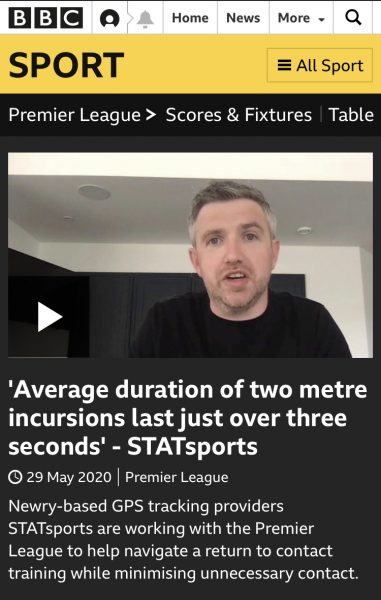 As clubs returned to their training grounds, STATSports produced a follow-up report based on data from Premier League clubs' training sessions.
It saw a further curbing of player proximity during these sessions, encouraging both clubs and players that the guidelines were having a positive impact.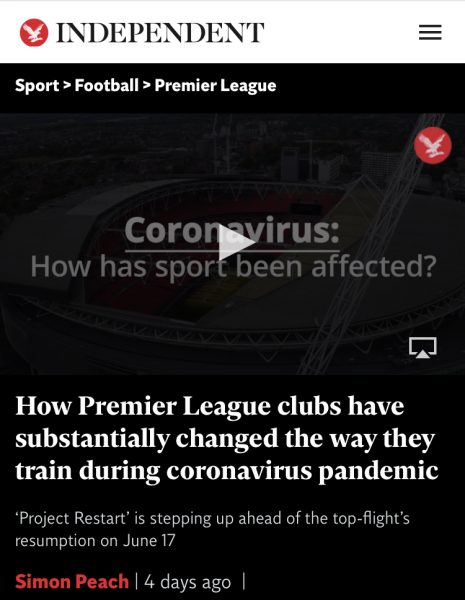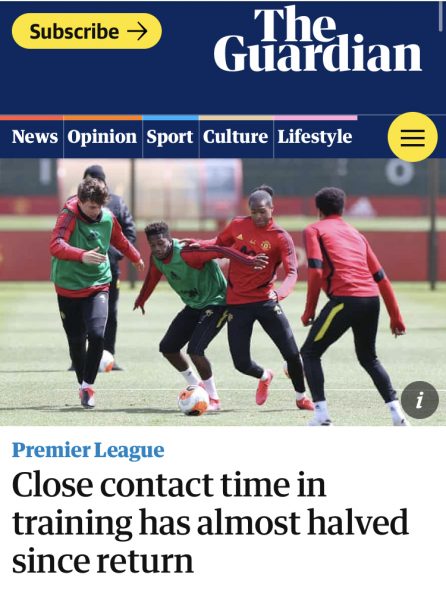 During the last three months, STATSports' role in keeping top players around the world fit during lockdown and advising the Premier League's returned garnered a multi-platform digital media reach of over 227 million worldwide, appearing in 32 media publications, across four continents.
Already embedded in the past, present, and future of sport, STATSports' role is ever-evolving in a constantly changing landscape.