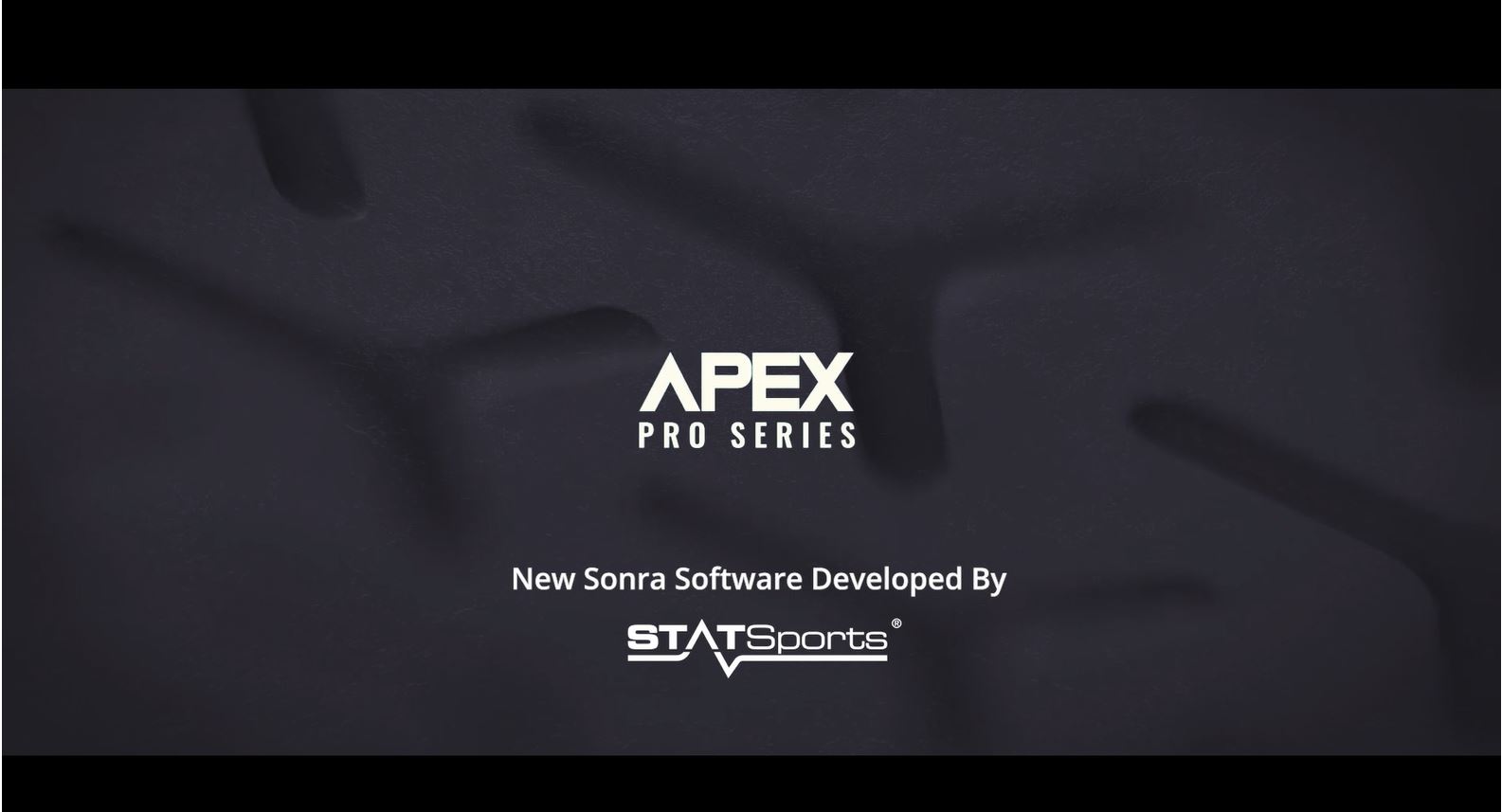 28 Mar

STATSports release the revolutionary new Apex Pro Series software

STATSports, global leaders in sports performance monitoring technology, have today released their new sonra software developed in house for the APEX Pro Series – the most powerful athlete monitoring software solution ever developed.

With desktop solutions now available for both Windows and Mac, applications across multiple devices (iPad and SmartWatch), and cloud-based functionality, performance data has never been more easily-accessible across multiple devices and users.

With download speeds now four times as fast as any competitors, and powerful background processing, the Apex Pro Series is an incredibly quick and user-friendly analysis tool.

Added features such as the Master Drill Editor allow users to quickly manage athlete data to comprehensively monitor individual drills, while functionality has been vastly improved to produce mappings of key events in less than a minute.

A new Video Manager feature allows users to seamlessly integrate physical and technical/tactical data in one platform. And users can now design training drills aimed at specific phases of match play using physical, technical and tactical performance markers.

Among other key features is the Scientific Calculator, which allows practitioners to create bespoke custom metrics based upon their own requirements.

The new Apex Pro Series software also allows for full accessibility to raw data for every player across every session providing millions of data points that can be exported in a matter of seconds onto complimentary external platforms.

STATSports Apex Pro Series is a revolutionary athlete monitoring solution, and with additional features such as Goalkeeper Metrics, Rugby Collision Features, Cricket Metrics and multiple languages, STATSports will continue to set the worldwide benchmark for athlete monitoring platforms.

Alan Clarke, co-founder and CEO of STATSports was excited to launch the new software: "It's been three years in the making but we feel this is a paradigm shift in how clubs will now be able to monitor their players. We have invested heavily in a Cloud platform and Microsoft Azure for more granular, efficient decision-making."

Sean O'Connor, co-founder and CCO of the company added to Clarke's enthusiasm: "We were already 100% confident that we had the most accurate, reliable product on the market. But, as Alan has already said, it pushes past the boundaries we've previously set. The AI now on-board can give you key advantages the naked eye simply can't see. It's another big game-changer."

STATSports already maintain an illustrious client roster including Manchester United and Manchester City, Liverpool, Arsenal, Juventus, Paris Saint Germain, England, US Soccer, Brazil, Carolina Panthers, New York Knicks, England and Ireland Rugby and Super Rugby giants Hurricanes, Chiefs, and Blues.

The introduction of the new platform further enhances STATSports' position as the only GPS tracking technology platform for elite clubs.