16 Jan

STATSports release updated version of Athlete Series app with brand new features

All good things come to those who wait. You spoke, we listened, and we're delighted to announce the new version of our Apex Athlete Series app will be released on Wednesday January 22nd. 

Dependent on your app download preferences, the new version of Athlete Series should update automatically on iOS and Android.

And it's packed with several new features, including a new Dashboard with Calendar, Benchmarks, Personal Bests, Session Analysis, and, among many others, Apex Coach Series.

Below, we break down some of the major additions released with the new update.
Benchmarks
With Benchmarks, you can now compare your performance to the pros, academy players, or athletes of similar profile (Community players).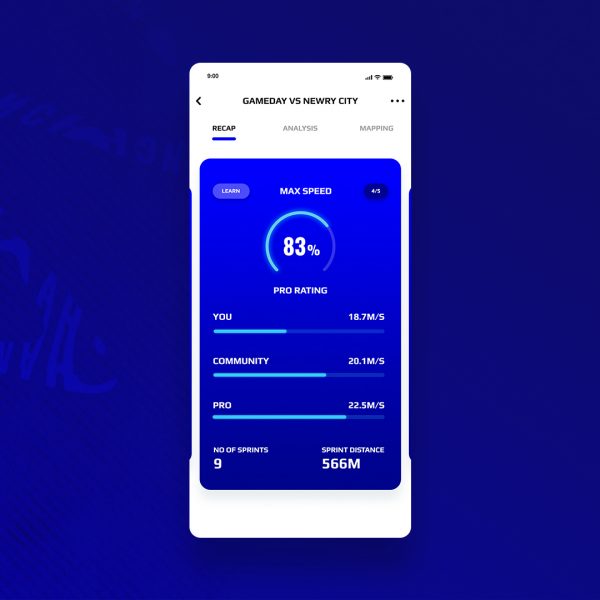 In the profile in the Settings menu, you will be given the option to choose which type of pro player you would like your sessions to be compared to – Premier League Men, Champions League Women, and so on.
Five metrics will be compared against Pro, Academy/Community data. Session duration, sport type, age, and position are all factors for Pro and Academy data.
So now, after you're finished a session, you'll find out if you're physically able to go toe-to-toe with a Premier League baller, or you beat your contemporaries.
Dashboard with Calendar
With a new interactive look and feel, the main dashboard presents with a calendar displaying your eight most recently recorded sessions in bar format, with the most recent session on the far right of the graph.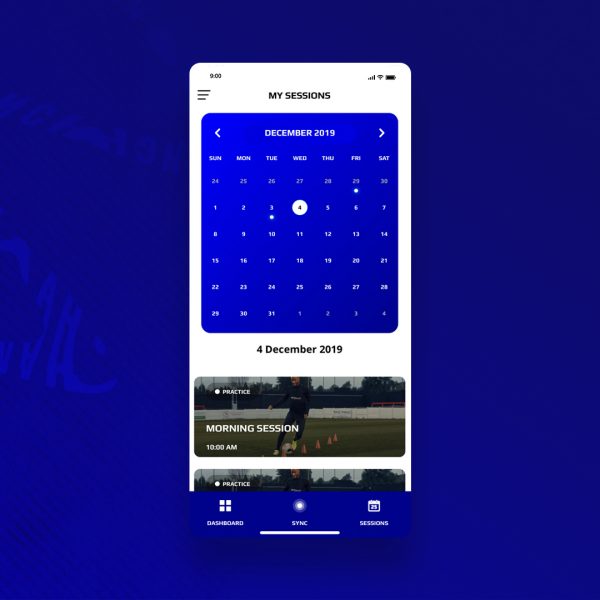 Each bar is dynamic – if you click on a bar it will take you directly to that session. A blue bar represents match days, a white bar represents practice sessions.
The sessions for a selected day will appear underneath the calendar.
Personal Bests
You'll also now be able to view your personal best for each of the main five metrics. It also details the exact session where your personal best for each metric was achieved.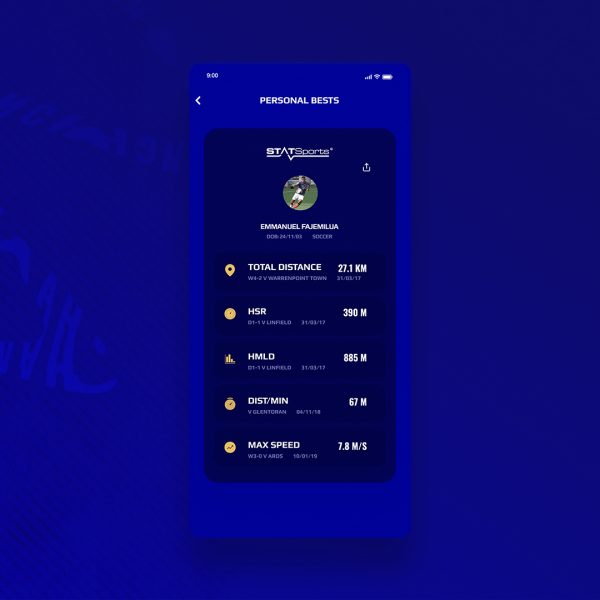 And you'll also have the ability to easily share your Personal Best tallies across your chosen social platforms, too, so your friends and team-mates know what they have to beat.
Session Analysis
There are 16 metrics analysed with the new Athlete Series app.
The top five of those – Total Distance, Max Speed, High Speed Running, HMLD, and Meters Per Minute – will be presented in card format and you will be able to swipe across to view all five.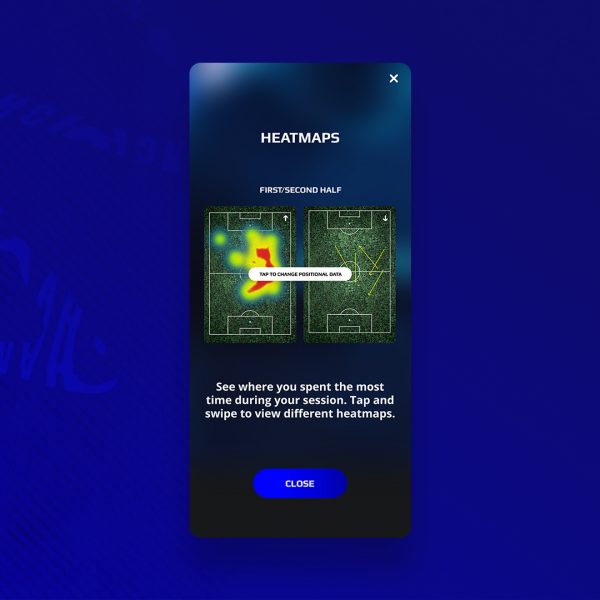 You will be given a rating on each metric in comparison to the pros in percentage format. The Learn tab will provide you with metric explainers to help you understand the meaning of the metric and why they are useful to track.
There will also be five-minute breakdowns of your performance in each half of match day, and the entire practice session, including breakdowns of your Heat Map too.
Apex Coach Series
Coaches, we've got you covered. Apex Coach Series allows coaches to track players' Apex Athlete Series data via an iPad/Android tablet.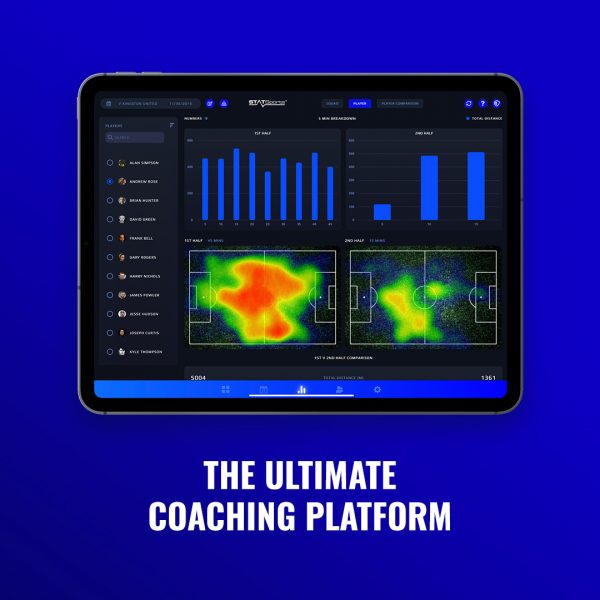 Players simply head to the Squad tab of the new Athlete Series app and enter the 4-digit code that they have received from their coach via the Coach Series app. Players' data seamlessly syncs to the coaches' tablet app, providing a breakdown of their physical performance.
Coach Series provides a platform in which a coach can monitor a squad's fitness, schedule sessions, and send push notifications using FIFA's most accurate, reliable, and consistent GPS analysis platform.
If you are a soccer coach who wants to improve your team's performance and prevent injuries, you can download Apex Coach Series for free on iOS/Android tablet and then invite your players to join your squad via their Apex Athlete Series.
If you are an individual player who wants the same world leading technology that is used by over 500 elite teams around the world, you can purchase the Apex Athlete Series.
This will allow you to easily interpret your own training and game data through our iOS and Android app, without needing the support of elite sport scientists. Click here to purchase.