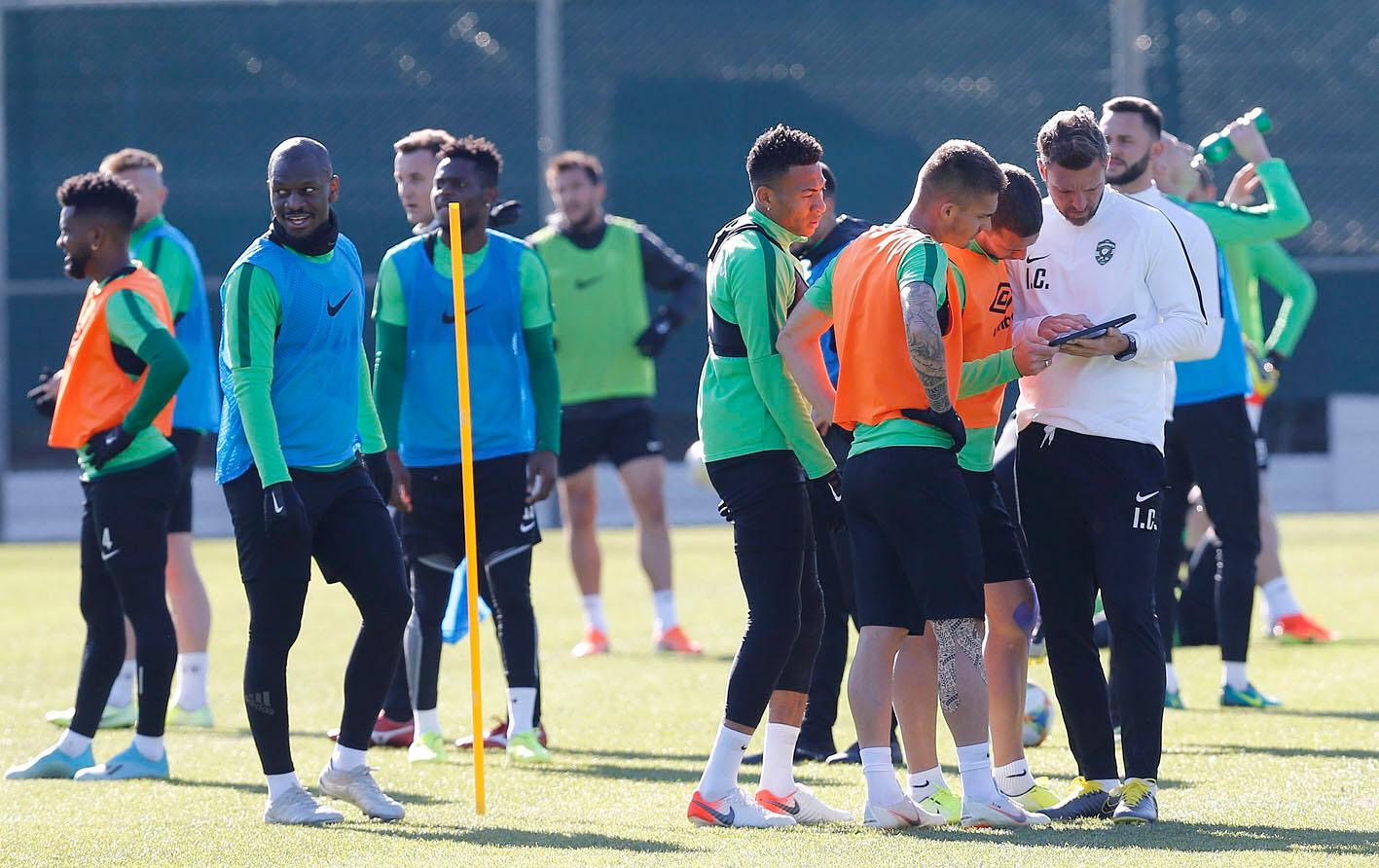 16 Apr

STATSports talk performance with Ludogorets' Ian Coll

In the latest episode in our series of performance Q&As, we asked Ludogorets Razgrad Head of Performance Ian Coll to step into the hot-seat.

The 39-year-old Scot has been at the vanguard of the industry since 2007, first as a sport scientist at Airdrie United, before spending eight years at Celtic during a spell of unprecedented success in Glasgow.

After a year in Dubai working as a consultant, he accepted a position at Bulgarian powerhouse, Ludogorets. In this wide-ranging piece, we speak to Coll about everything from game models, to use of GPS, and different football cultures.
The only way to start really is by asking how you're finding the COVID-19 lockdown situation from a personal and professional capacity?
It's unprecedented really for the world, and everyone working in sport is affected. However, we must continue to follow our country's specific guidelines and protect the front-line workers who are protecting and helping our vulnerable people in our communities.
If we can all flatten and bend the curves, we can all hopefully return to normal life soon. Personally, I have family and friends who are nurses and doctors so it's close to me, from a personal capacity like everyone we've had to evolve and adapt to the situation.
In terms of my professional job, we've had to find tools and solutions to maintain our players' conditions and engage them in training methods and programs that we feel will benefit them.
Have you already been looking at ways of preparing your squad for whenever we restart?
Yes, all our players have individual programs for their own development and maintenance areas. The programs are a combination of work from our Fitness Coach, Physiotherapists and myself.
These training programs include: strength & conditioning work, injury prevention exercise and nutritional advice, and some players have football drills if they have the garden space.
All the programs are adapted to what the player has available at home and what they have access to in terms of technology.  I've recently sourced a Training APP (TrainMyAthlete) which I believe will raise our engagement level and ability to drive the development areas individually to the players.
The app allows me to schedule all their training daily with a specific daily routine that fits the player, it allows me and the player to upload and download training documents and videos of their training, set reminders, and key for me was the ability customise vital wellness questions which the players answer on the app – all these elements I can control centrally via the online software.
I use FaceTime or Zoom to touch base with the players every couple of days and answer any questions they have. I think that this human interaction is very important during this time and we need to communicate on that level with players too.
I just discussed with Matthew at STATSports about the possibility to send our players our GPS Apex units in order to get vital running data on the players. Matthew presented the solution and we are now considering this, depending on how long we will be in lockdown.
It will require us to send the GPS units to the players so we must consider the logistics v time.
In previous interviews you've talked about a tactical periodisation model you prefer when preparing your squad. Can you explain what tactical periodisation is to non-industry people?
Yes I've been banging the Tactical Periodisation drum. The main reason is I believe it's the most developmental, adaptable and performance led coaching training model.
It originates from Portugal and the pioneer was Vitor Frade who is responsible for the methodology – if anyone would like to read the books on Tactical Periodisation.
The best way to explain Tactical Periodisation Methodology is the systematic training of a team to "Train The Way We Play".
We've heard the saying before and it's true but Tactical Periodisation brings a different level of integration for me.
The team must have a Game Model that will guide the training process and training drills. The Game Model can then be broken down into: Principles (full team-work) / Sub-Principles (Units work: Defence & Attack) / Sub-Sub-Principles (player relationships & tasks).
I believe the methodology helps to create certain behaviours in players that can solve and adapt to certain situations during the match.
It will provide a stabilised but also increasing performance level and development environment for the players.
This is my experience having seen the methodology in practice with a few coaches now, compared to other training methodologies.
Also the feedback from the players is that it is more engaging and motivating. As I develop both my own coaching knowledge and my knowledge of the Game Model, it's the methodology I would use.
How does TP differ from other models and is there a specific reason you favour it?
It really comes down to the club's Game Model and the integration of those principles in every training drill that the coach delivers.
In my opinion, the most effective example to explain it would be Small-Sided-Games (SSGs).
In tactical periodisation SSGs are only implemented if it has a specific tactical principle that is based on our Game Model, not just the physical output and specificity of players in their positions, which is common at clubs.
Tactical Periodisation SSGs would demand Sub-Principles and Sub-Sub-Principles of the players which relate to the Game Model.
This elevates the coaching level, player concentration and psychological factors of that SSG. The other two training models that I have been involved in are Analytical and Integrated.
Analytical favours the more physical aspects of Football and, for me, there is a disconnection from the Game Model and separation of football actions.
The Integrated model has a higher level of interaction with the Tactical and Physical components but still doesn't have the specificity of the Game Model.
You spent several years at Celtic before taking up a position at Ludogorets. How do you find the football culture in Bulgaria compared to Scotland?
After eight years at Celtic, I spent one year in Dubai where I worked as a consultant for various professional teams and players.
After this, I moved to Bulgaria to work with Ludogorets Razgrad. The varying experiences of cultures, clubs and countries have been invaluable to my own development and my reflective practice after I left Celtic has been key in allowing me to reflect on my own processes, philosophy and methodology.
The culture in Scotland and Bulgaria is different for football, I think in Scotland we are very passionate about football and that shows in the attendances.
Also in Scotland, there is a higher emphasis on youth development. In Bulgaria they are passionate also, but attendances are on a smaller scale, and the level to youth development is very low.
Both Celtic and Ludogorets are championship-winning teams and compete in Europe so the culture of winning and the corresponding demands are the same with both teams in terms of players and staff.
Can you elaborate – if possible – on what your personal end-of-season targets/goals are at Ludogorets?
For my personal goal, I was looking forward to my SFA Coaching UEFA B Licence in May, but I don't think that will happen now.
For Ludogorets, my goal for the team was to win the Championship again for the 9th time and prepare well to try and compete in the Champions League this year.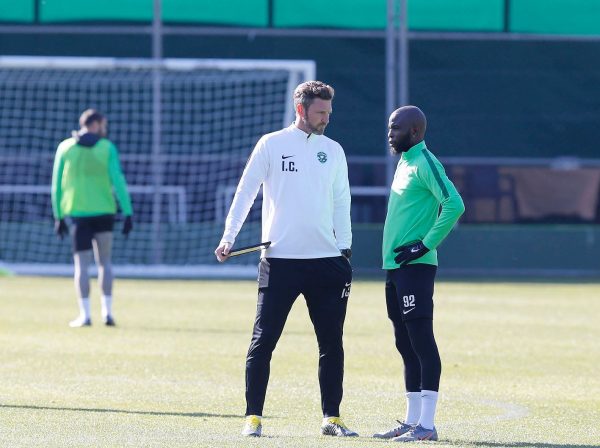 I'm also working on a Coaching/Sports Science document for the club which will detail the Tactical Periodisation and Physical Periodisation models, which the club can use going forward as a working document for future staff of the club.
This for me would be a great personal achievement and it's been a rewarding process so far.
You've been in the industry now a long time. When did you notice the game shift towards taking sport science a lot more seriously?
For me, it was probably when Valter Di Salvo was at Manchester United, and then Tony Strudwick went there to replace him.
I think the clubs were noticing the benefits of Sports Science and the impact it can have if the integration is correct and there is trust within the performance staff.
I think every year now we're seeing a shift, as research becomes more robust in its methods and the data is becoming more integrated across the departments, but also, more importantly, the context is increasing.
The introduction of GPS has also pushed the Sports Science athletic and sport development component and has allowed us to start to quantify the players' load externally which has helped identify levels, but more importantly push those levels in training and matches.
What role does a GPS wearable system like Apex play in your preparation of the squad? And how important a role does it play?
STATSports' Apex GPS is fundamental to our process here and the players wear them during every session and in every match.
GPS allows us to quantify the external load of the players and, for us at Ludogorets, it's fundamental to the processes that we have in place as a tool allow the coach to develop the team and increase their performance.
We use APEX Live during 50% of our training session and we also use it in matches too. I have years and years of data, as most sport scientist do, and I've tried to identify the loads associated with Tactical Periodisation and how I can report them to the coach quickly and efficiently so we can make any performance decisions quickly.
We use our APEX GPS system in combination with Heart Rate Monitoring and Player RPE to provide player and team loading within our Tactical Periodisation loading methodology model.
This loading model I adapted from my time at Celtic and then as a Consultant. It allows the external, internal and subjective Loads to provide detail to the coach if we came within the tactical & physical methodology for that day.
It is essentially a quick check point without going into great depth for the coach. I report daily and weekly to the performance staff at the club; these reports show the players' individual loads and team loads against the averages & z scores for their loading profiles.
However, we tend not to impose red lines with the coach. Instead, I really look to provide a framework for the coach and players to work within, which I try to guide in the planning phase of training, which for me personally has made a real impact being able to collaborate with the coaches.
We have some physical targets within the week that players must achieve but these are minimum targets. Usually we can achieve these with the training drills or individual extra coaching sessions.
Probably max speed and repeated sprinting is generally the areas we might need to top up in. And if that's the case I always try to do so from a tactical Game Model perspective to enhance the coaching content for the player.
The wearing of GPS in matches has also been important here a Ludogorets due to the way we play. With high velocity transitions and applying a high press, the 3 metrics that are vital to our performance level is meters per minute, sprinting distance and high intensity distance.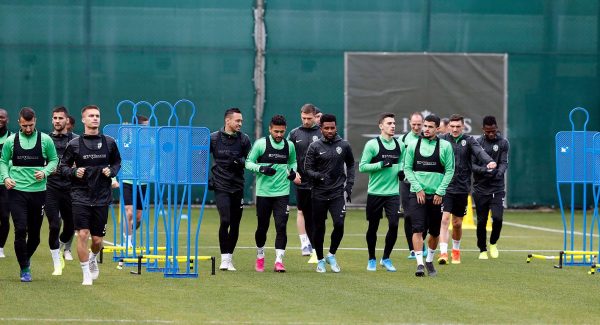 I have analysed over 50 league games and 25 European games here and been able to set a Physical Performance Level for the Team.
These levels have strong correlation for winning the match, last year we only had four games we won where we didn't hit two of the three metrics, and two games we drew where we didn't reach two of the three metrics.
This type of Physical Performance Level I won't use at every club, it really depends on the club, game model, coach and culture at the club, but we've found it useful here.
The final area we use GPS is in conjunction with the physiotherapists to set Return to Play (RTP) sessions, to aid the recover process and integration back to full training.
We have set position specific drills that I use to control the load for the player and engage them with to drive the specificity of the training session, and more importantly the tactical content of that session.
So the APEX GPS system is fully integrated into the club processes here: matches, training and RTP which are all vital to the development and performance of the team.
The industry has changed hugely in the last ten years. Where do you see it going in the next ten?
From a sports science perspective I think the progression is in two areas. The first area is Complex Systems in Sport, and how we can maximise processes and the interaction and integration of data across departments to enhance football performance.
The second area is Data Analytics and the use of Big Data – which really compliments the first area – and how we apply data analytics to achieve a performance decision.
Top clubs like Liverpool & Barcelona, along with companies like Kitman Labs, are pushing these boundaries now with their work in data analytics.
I know Kitman Labs operate across a wide range of sporting organisations to drive the data analytics process to help these organisations make these performance decisions and having success as well as the two clubs I mentioned.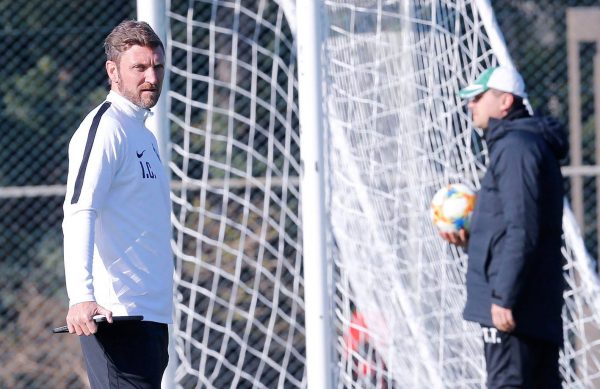 I also think that coaching methods will develop over the next 10 years and coaching philosophies and methodologies will change as coaches challenge the dogma that sometimes we see today in clubs.
We could see the emergence of very different Game Models that could change the way football is played in the future.
Performance-wise, what metrics should a younger player concentrate on in terms of developing athletic ability?
I think their focus should be on how to become a well-rounded athlete, where they should develop all physical qualities, and LTAD (Long Term Athletic Development) Models in football should look to develop this for the player.
We could speak all day about this subject as it's a great area within football, with some clubs doing great things.
I believe for football that the coaching model should lead this process and sports science should complement the program with athletic development, this would probably be between the ages of 8 to 15, but always in an integrated fashion and the context of football.
As the player matures – 16 to 21 years-old – in a more tactical periodisation setting if the player has reached certain strength and power levels.
I've seen many examples of players who are not great athletes but are great players, and that's the main reason I would say that the coaching model and process should always lead the player development at all times.
If I was to specify a few key attributes, I'd say power, acceleration & repeated sprint ability are key to football performance, but many other physiological qualities underpin those attributes.
Interestingly, you're currently going for a UEFA B Licence – what are your long-term ambitions? A move back to UK in a sport science capacity, or a full coaching role?
Yes, I've still to complete my UEFA B Licence which was scheduled in May. This is a big ambition of mine but I'm presuming it will now be completed at a later date due current circumstances.
I am also planning to progress on to complete my UEFA A Licence after that. My reason for achieving my coaching licences and developing my reading in this area is to fully understand the coaching methodologies and enhance my own integration into the coaching performance team.
Short-term, my ambition would be to develop in the Complex Training Systems and the data analytics that drive performance decisions we can make in sport.
My long-term 5-year ambition would be to potentially become a 3rd coach whose expertise is in sports science but is fully integrated into the coaching process, potentially overseeing the link to the sports science & fitness department.
I'm excited about the future for sports science and coaching in football, as I believe both areas will advance greatly in the next 5 to 10 years and it would be great to be part of that growth within our profession.
Buy it now/Request a Demo
If you are a soccer or fitness coach who wants to improve your team's performance and prevent injuries, you can schedule a free demo with our team series software from one of our expert sports scientists by clicking here.
If you are an individual player who wants the same world leading technology that is used by Ludogorets Razgrad and over 500 elite teams around the world, you can purchase Apex Athlete Series.
This will allow you to easily interpret your own training and game data through our iOS and Android app, without needing the support of elite sport scientists. Click here to find out more.