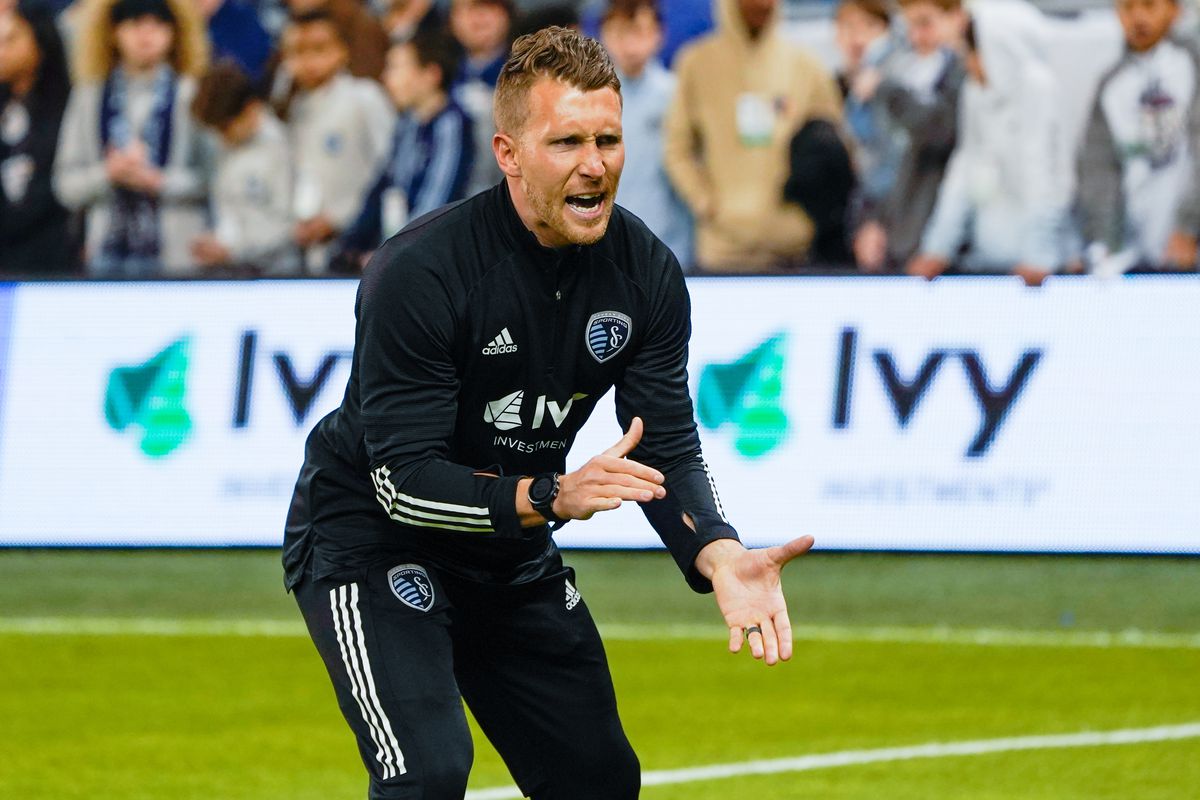 09 Jul

STATSports talk performance with Sporting KC's Joey Harty

MLS is back, quite literally, with the MLS is Back Tournament kicking off this week at the ESPN Wide World of Sports complex in Orlando.

Due to the COVID-19 global lockdown, MLS has been on an extended break with the tournament seen a segue into a full league restart later in the month.

One of STATSports' MLS clients, Sporting Kansas City, have been busy getting their players ready for the series of quick-fire games.

Before the tournament began, we sat down with Director of Sports Performance and Science Joey Harty to pick his brain on a number of key issues ahead of the return…
Now that we are just days away from the MLS is Back Tournament, can you briefly explain the layout of the tournament, and what you're most excited about?
I'm just excited to be back playing games. We had a really good pre-season and our guys started extremely well, for the league suspension to happen when it did – was tough for us.
It will be great to see how the guys perform after all of the work they put in over the last four months.
As an organization, how has Sporting KC been able to navigate the different roadblocks that have presented themselves?
Our organization has been fantastic in providing the resources we have needed during a difficult time for them financially.
Our Head Coach and Sporting Director, Peter Vermes has been at helm in driving the club and league forward to get us back on the field.
We were putting videos together in early April to propose the idea of individual trainings to the league, and similarly with small group trainings.
Ultimately the league ended up using our protocols to initiate the process that has lead us to where we are.
As a result, we have been one of the few teams to receive every opportunity available to get ourselves prepared for the tournament at hand.
More specifically with your role as the Director of Sports Performance and Science, what have you and your staff implemented to make sure your players have stayed fit and healthy throughout this period?
Initially we were told we would have a MLS Game moratorium for 30 days. But it wasn't until 1 week later that we realized it would be full training and game moratorium.
For the first week, we gave the guys workouts at home to keep their rhythm going. After that first week, we started to realize this would be a lot longer than we originally thought (30 days).
As a staff we organized for all the equipment from our facility to be distributed to the team.
We were able outfit all of the players with a set of either DB's or KB's in addition to various other equipment including 12 bikes to veteran players and a couple rowing machines.
Our number one objective was to establish a way to keep guys engaged and connected during a difficult time, focusing on the human aspect.
For training, the idea initially was to provide as optimal of a program as possible, considering the Residual Training Effects – our primary goal was to retain neuromuscular qualities of speed and power.
Realistically, this was much more challenging as many players didn't feel comfortable leaving their homes to go to a field or park.
So we adjusted and used the opportunity to focus on strength and retaining a base level of conditioning.
We ended up doing two strength workouts 2x/wk via zoom with the guys, and 1x/wk a yoga session via zoom.
Outside of that we had one run we asked the guys to track on strava, apple watch, or garmin that they reported to us.
There were still obviously, many individual needs we had to consider depending on each players situation.
We had a pretty good idea of when we anticipated getting guys on the field to do individual workouts.
With that in mind, we were able to start slow and build up the work over the course of about 6 weeks.
For the last three weeks, we were able to give the APEX Athlete Series pods out to one player on each of our positional lines, so then we could have an estimate of what was done for our prescribed runs, allowing us to have some training history to go back on.
Do you feel as a practitioner that you are still rooted in the methodologies you would have used during a normal season, or have things changed slightly?
From an in-season standpoint, one hundred percent. We were able to use the time away to refine things and stay on the same page with coaching staff, which I believe allowed us to focus on increasing what demands we felt were important early on for the individual/group training.
Ultimately, we wanted to be conservative in not pushing our guys too soon.
As the situation has evolved from lockdown to team training, what tools have been crucial in getting players back to an optimal level of game fitness?
For us, the most important thing was understanding our training methodology and the demands associated with it.
We were able to look back on all of our pre-season training/match data as well as our first couple weeks of in-season.
This then allowed us to work backwards to establish a way to progressively increase load to the point of where we needed to be.
There was somewhat of a guessing game associated with it, because we didn't exactly know when we would be back to playing games.
We decided to focus on what we did know, and the minimum time frame. This allowed us to be smart and build a sustainable base, without rushing them back to fitness.
In the end, we re glad that we did, because we ended up having much more time than originally thought.
Specific to the data you collect day to day, what type of on field metrics have been key into making sure the 'game like' demand has been met?
For us, we utilize 7 primary metrics (HMLD, ACC,DEC, TD, HSR, Z6, EXPD), to establish workload threshholds for training and game.
We then utilize RPE, HR Exertion, DSL, Fatigue Index to assess the response to the prescribed work.
We then try to create the drills in a way that matches peak intensity from a match using prior data for m/min.
We then tried to use a lot of 'familiar' exercises in a way to check that we were achieving the right intensities.
Once we were achieving those, we simply progressed our exercises sets and reps in a way to improve match fitness.
By using similar drills and sessions we could also see how the guys responded to them now vs before.
Has training or practice games been more influential into the players development over the last few weeks?
Both have been equally important for us, but we were able to utilize 4 weeks of full team training to progress match minutes from 45 to 60 to 75 to 90 which was fantastic for us.
We typically don't like to play 90 by the end of pre-season, but because we had 4 weeks of individual and group workouts prior to team training, we felt the guys were in a better place than they typically report to pre-season in.
Will the protocol for keeping players at their optimal level change once the tournament commences? Is there anything on and off the field you will be doing different from game to game in comparison to the preparation leading to the tournament?
Yes, this will be a much more individualized approach than we would typically have.
You have guys who are laying High minutes, Moderate minutes and low minutes.
With that, the training and weight room schedule is completely different for all three.
We also, have to take into account the addition of 2 subs, for a total of 5. This can be of benefit for 1-3 planned substitutions if necessary.
We have to put strategies in place for guys to be ready to play on our last game even if they play no minutes prior. That is tough, but manageable.
We also have had to focus on all the other factors: climate, sleep, nutrition, etc.
We performed sweat testing in KC two weeks apart to see how the guys were acclimating to the temperatures and to determine optimal electrolyte consumption pre-training.
Request a Demo/Buy It Now
If you are a soccer or fitness coach who wants to improve your team's performance and prevent injuries, you can schedule a free demo with our team series software from one of our expert sports scientists by clicking here.
If you are an individual player who wants the same world leading technology that is used by Sporting KC and 15 other MLS clubs, the USMNT and over 500 elite teams around the world, you can purchase Apex Athlete Series.
This will allow you to easily interpret your own training and game data through our iOS and Android app, without needing the support of elite sport scientists. Click here to find out more.