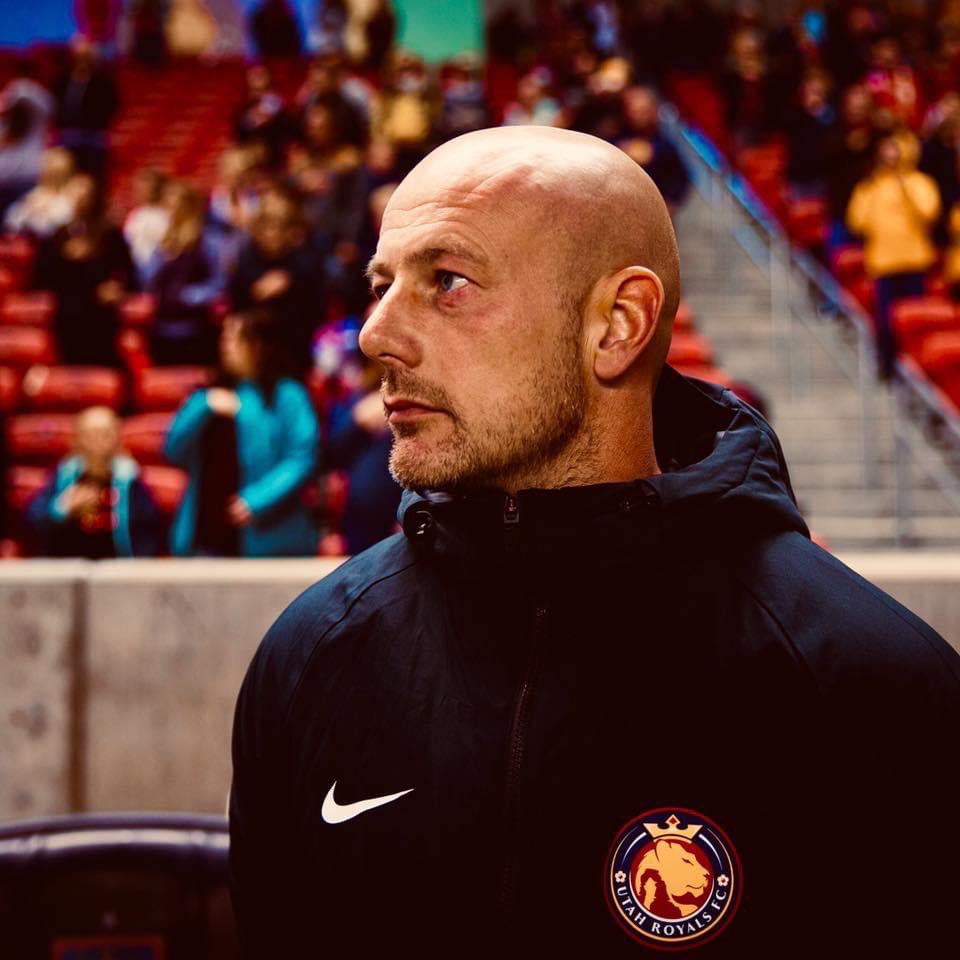 24 Jun

STATSports talk performance with Utah Royals' Andrew Wiseman

With huge experience in both men's and women's football, Andrew Wiseman's journey has been more varied than most practitioners out there.

Having began his career with Charlton Athletic and Stevenage, the Hertfordshire native moved north of the border to take up a position at Celtic, working with their men's and women's squads.

A move back to Exeter City beckoned, before Wiseman headed for America's NWSL. Approaching his one-year anniversary in the US, we spoke to the Utah Royals Head of Performance…
Since taking the Royals job last summer, how have you found the football culture in the States compared to the UK?
Football is getting bigger and bigger here in the USA, and its great to be involved in the game here.
The NWSL is now nearly into the 8th year since formation, and the MLS in its 25th year.
The game has grown exponentially over this time. The NWSL is a really strong league, with some of the best players in the world here.
The USWNT has obviously been hugely successful, and this has been brilliant for the league and the women's game in the USA.
How was lockdown in terms of keeping the squad fit? Were the players on individual programmes or did you wait to get them back to the training ground?
We were pretty lucky as we were two days into pre-season when everything was suspended.
Our players also have a long off season, and had worked well through their programme and come back in very good condition.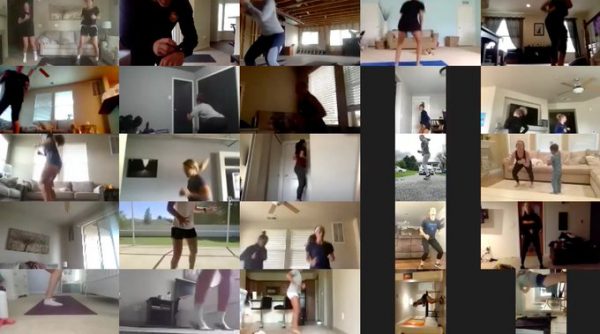 This made our jobs a little easier when deciding where our players were at, and where we needed them to be when back in full training.
Although we didn't have the players to work with physically, it was a case of taking the physical work for what would have been the preseason period, and working them into programmes that the players could do remotely, but with our support.
You're currently preparing the Royals squad for the NWSL Tournament in Salt Lake City. Have preparations been more difficult than normal?
Obviously there have been challenges with what we could and couldn't do with the players on their return to Utah, as some were still away on international duty when the training cessation occurred.
For those players there was a quarantine period which meant various restrictions.
This meant we had to be cognisant of their physical status, and decide how to re-integrate them into full training.
We termed our preseason as our "preparation" period. The players came back in great condition, so we tweaked a few things to make it feel more like an in-season training structure than a traditional preseason.
In terms of player availability, is it a more anxious time for you, knowing injuries are an occupational hazard of such a tournament?
It is always in the back of your mind, and its something that has always been on our minds since we knew the tournament was going ahead.
I think we had to be mindful how to expose the players gradually to the match demands.
Although time has been limited, we have done our best to achieve this within training.
I think this takes constant communication with staff and players so we all know where the squad is at physically and what we need to work on each day/week.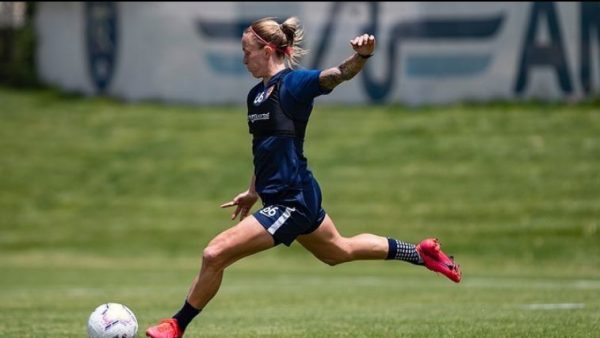 However, the use of Apex has been invaluable for us over this period. Both the live feedback and the data we collect allows us to make informed decisions on training both in session, and when planning future sessions.
You're one of very few practitioners who've worked in both men's and women's soccer. Are there any major differences in how you prepare a men's and women's squad?
This question comes up a lot! If you had of asked me a few years ago, I probably would of said some big differences.
As time has progressed though, and if we acknowledge the anatomical and biological differences, I feel we have become a lot better in the physical preparation of elite female players.
I think there is still a long way to go, there is still research lacking in the women's game, but slowly we are getting there.
The industry has changed hugely in the last 10 years. Where do you see it going in the next ten?
It's hard to say. The COVID pandemic may have a huge influence in the short term future of the industry, with regard to staffing levels.
However, I think we will certainly see more clubs utilising a research and development department, and bringing together the MDT (Multi-Disciplinary Team) aspect in player development.
Over the last few years I think we have acknowledged that working in silos doesn't have too many benefits.
Performance-wise, what metrics should a younger player concentrate on in terms of developing athletic ability?
I think it depends on the position of the player, a CB has different demands to a Wide MF or Central MF.
I also think it's important to look at the locomotor demands such as HSR, Sprint distance, and the mechanical work (Acc/dec) to understand an individuals game demands.
Total distance has some use, as a marker of volume, but maybe not as a marker of performance as such.
Request a Demo/Buy It Now
If you are a soccer or fitness coach who wants to improve your team's performance and prevent injuries, you can schedule a free demo with our team series software from one of our expert sports scientists by clicking here.
If you are an individual player who wants the same world leading technology that is used by all NWSL clubs, the USWNT and over 500 elite teams around the world, you can purchase Apex Athlete Series.
This will allow you to easily interpret your own training and game data through our iOS and Android app, without needing the support of elite sport scientists. Click here to find out more.