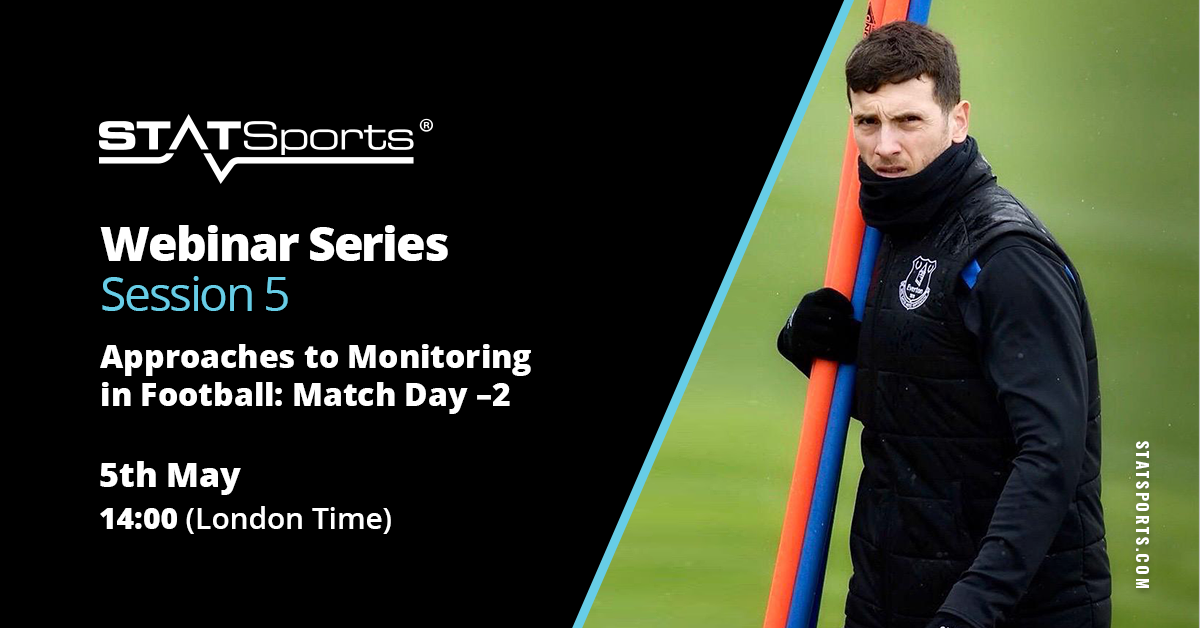 29 May

STATSports Webinar Series – Approaches to Monitoring in Football: MD-2

STATSports Webinar Series is a chance to give sport science industry professionals a platform to present their research to a wide audience of colleagues, contemporaries, and interested parties.

Hosted by STATSports, session 5 sees a focus on match day preparation, with a talk from Dylan Mernagh of Queens Park Rangers.
Dylan Mernagh – Developing 'R' Way
Request a Demo
If you are a soccer or fitness coach who wants to improve your team's performance and prevent injuries, you can schedule a free demo with our team series software from one of our expert sports scientists by clicking here.
If you are an individual player who wants the same world leading technology that is used by over 500 elite teams around the world, you can purchase Apex Athlete Series.
This will allow you to easily interpret your own training and game data through our iOS and Android app, without needing the support of elite sport scientists. Click here to find out more.