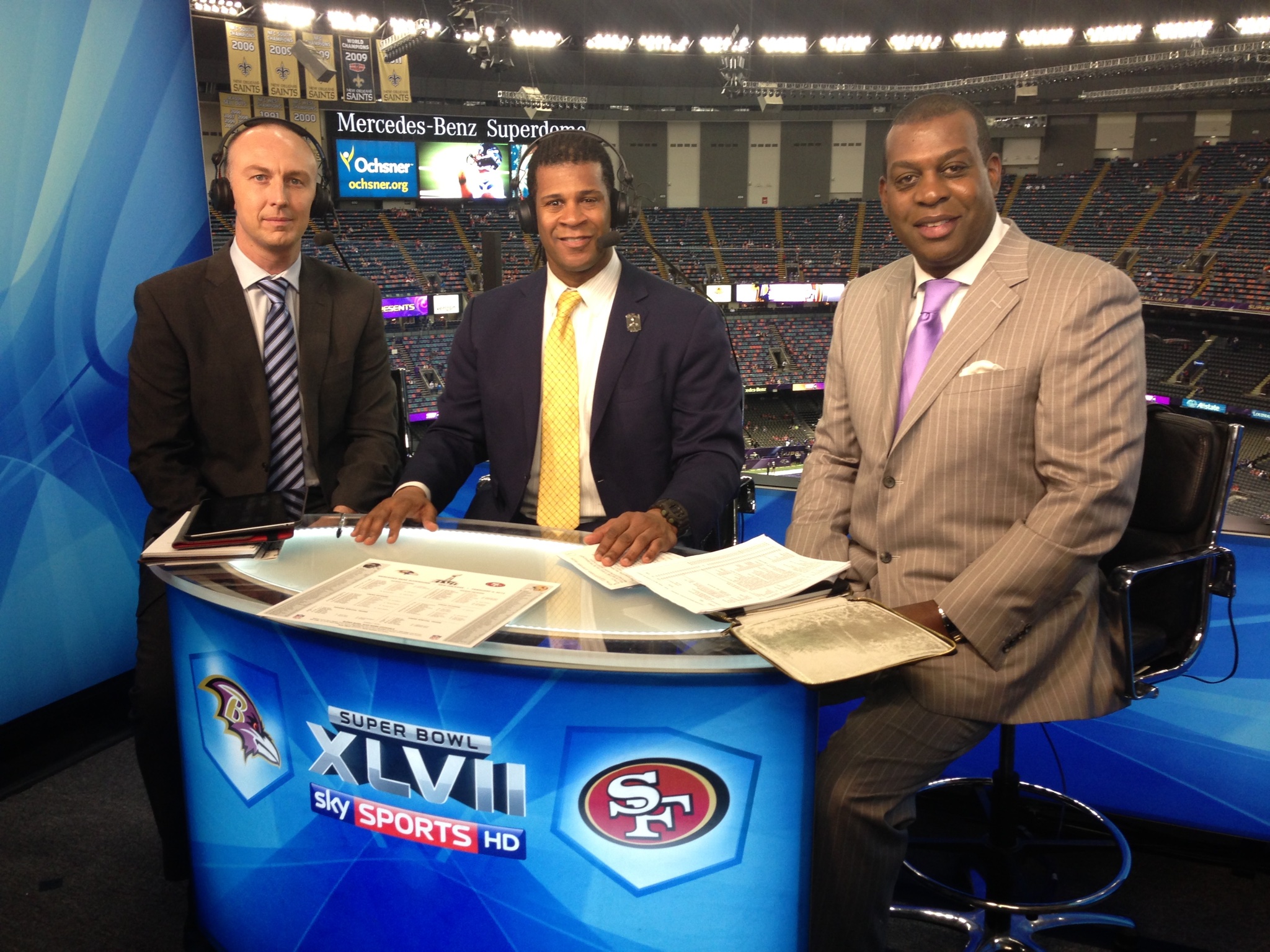 21 Apr

STATSports welcome ex-NFL star Cecil Martin to US team
Former Sky Sports NFL Analyst on 2020 NFL Draft
STATSports are delighted to welcome former NFL running back and Sky Sports NFL analyst Cecil Martin to our US expansionary team.
As Vice President North America for Football, Cecil's focus will be mainly on professional and college football franchises.
Martin was a four-years starter in the NFL for the Philadelphia Eagles as a fullback.  He was part of Andy Reid's first NFL Draft class as a head coach, the same year as QB Donovan McNabb.
While a starter on the Philadelphia Eagles, he helped the team win three NFC East Championships, and made it to the NFC Championship game 2 years in a row.
After his professional sports career finished, Martin went on to spend twelve years as a television broadcaster for Sky Sports NFL.  The Chicago native also spent eight years speaking on student-athlete college recruiting both domestically and internationally.
But enough from us, over to Cecil to give a bit more context on his role at STATSports and his thoughts on the 2020 NFL Draft taking place in Las Vegas from Thursday…
Introduction
Let me first say a big thank you to all medical/health professionals, first responders, and essential workers all over the world.  We also send prayers out to anyone who has a family member, loved one, friend, or otherwise whose health has been directly affected by the pandemic.
My main goal is to show that STATSports has the most powerful performance analysis device ever developed.  And that the value and application of our robust technology is not just reserved for soccer but is also a great tool for any American football team looking to maximise performance and reduce injury risk.
I am excited to bring you one of many blog posts regarding the NFL, NCAA, and sports in general, as it pertains to athlete performance monitoring over the course of the next few months.
Ahead of this year's NFL draft, I've put together some thoughts on the upcoming event this week.  If you've any further questions or feedback for me, get in touch @CecilMartin1.
NFL Draft Experience
When I was going through the '99 draft it was exciting, nerve-wracking, pressure filled, and an overall fun and exhilarating experience.
They call the time period between your last college football season and the NFL Draft, your "Second Season".
Through the course of being invited to the NFL Combine, then having my Pro Day at Wisconsin, I remember that moment when that part was over; and I knew that there was nothing more that I could do to position myself for a chance to be drafted into the NFL.
My entire college football career, and that "Second Season" was all on the resume, and there was nothing more that I could put on it.
It was kind of a big relief on one hand, because most of the eligible draft picks on that day truly do not know if they will be drafted.  When I got that call from Andy Reid and Brad Childress in the 6th round, it felt so great.
Top Ten Draft Prospects
QB Joe Burrows (LSU). Considered the most talented QB in the draft, with a strong arm, great mechanics, great football IQ, with athletism to go with it.
DE Chase Young (OSU). He is considered to be the most impactful defender in the Draft.
QB Jalen Hurts (OK)
DT Derrick Brown (AUB)
QB Tua Tagovailoa (Alabama)
WR Cee Dee Lamb (OK)
CB Jeff Okudah (OSU)
OT Tristan Wirfs (Iowa)
RB Johnathan Taylor (Wisconsin)
Justin Jefferson (LSU)
Washington Football Team
Washington have second pick in the first round and that will be a big fillip to Ron Rivera's team.
If Rivera does what most think he will do, he will create what could be one of the most exciting young bookend defensive ends with drafting Ohio States Chase Young with the #2 pick;  and 2nd year DE Montez Sweat coming off an impressive rookie season.
In this case, it's not necessarily what Washington need most, but what position and prospect can make them most dominant in what area.  Chase Young at DE makes the most sense.
Ceedee Lamb
I see CeeDee as the first wide receiver off the board, at #11 to the New York Jets.  If the Jets don't take him at #11, I could see John Gruden and the Las Vegas Raiders not passing on him at #12.
I consider CeeDee Lamb the best WR in this year's draft.  At 6'1 198, has very good speed at 4.5 and exceptional athleticism.
But his biggest assets may be the YAC, (Yards After Catch), yardage he can produce.
Underrated Jalen Hurts
STATSports clients Oklahoma Sooners have a great tradition of producing brilliant QBs. You only have to think back to previous Heisman Trophy winners Baker Mayfield in 2017 and Kyler Murray in 2018.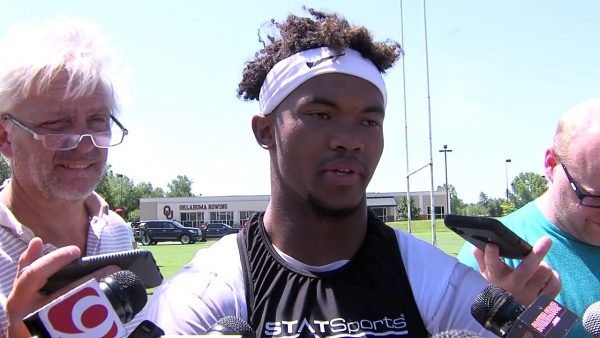 Their latest sensation is Jalen Hurts. I cannot see Hurts going past the 49th pick.  The Pittsburg Steelers have that pick, which I believe they would be using on this type of prospect, that is if he is still around.
I think it could be very likely that the Jaguars with the 42nd pick, or the Colts with the 44th pick, may not be able to pass up on such a talent.
Jalen reminds me of a guy named Russell Wilson when he was coming out.
Russell was drafted by the Seahawks with the 12th pick in the 3rd round, (75 overall).  There is so much upside with a guy like Hurts, that had a 191.1 passer rating, with the athleticism and the fact that he is a true winner.
Dolphins ready to stack
Miami Dolphins own six of the first 70 picks in the 2020 NFL Draft, including three first-rounders. I believe we could see them pick up some excellent talent. Below is who I feel they'll use their picks on:
1st round # 5 – QB Justin Herbert out of Oregon.
1st round # 18 – OT Austin Jackson out of USC
1st round #23 – RB Johnathan Taylor of Wisconsin OR RB Deondra Swift out of Georgia
2nd round #39 – Damon Arnette of Ohio State
2nd round #56- DL Neville Gallimore of Oklahoma
3rd round #70 – CB Bryce Hall of Virginia
Brady replacement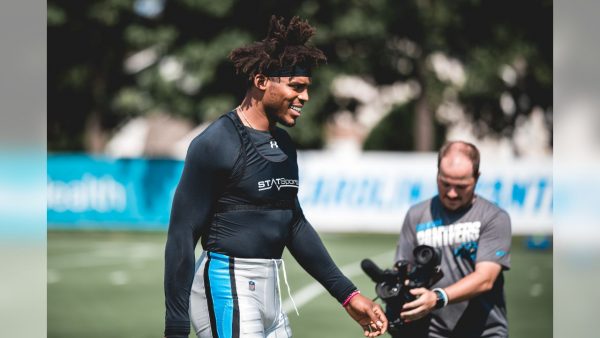 With Tom Brady leaving the Patriots, Bill Belichick will need to fill a huge void. Free agent Cam Newton has been mentioned, but there are some QBs in the draft Bill could go for.
I believe that Belichick will look for a QB sleeper in the 5th or 6th round but will look for his next starter in free agency.  There are still some options out there that he could consider to fill that QB position that has been filled by Brady for the past 20 years.
Potential shocks
In the draft, there are always some surprising moves made. Here are 3 potential surprise moves that may happen.
Miami Dolphins trade up to get pick 8, 9, or 10.
Jalen Hurt of Oklahoma gets picked in the 1st
Jonathan Taylor of Wisconsin is the first running back off the board
Buy it now/Request a Demo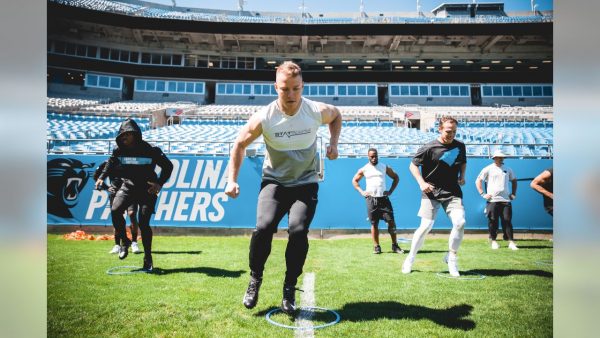 If you are an NFL or College S&C coach who wants to improve your team's performance and prevent injuries, you can schedule a free demo with our team series software from one of our expert sports scientists by clicking here.
If you are an individual player who wants the same world leading technology that is used by Washington Football Team, Miami Dolphins and over 500 elite teams around the world, you can purchase Apex Athlete Series.
This will allow you to easily interpret your own training and game data through our iOS and Android app, without needing the support of elite sport scientists. Click here to find out more.