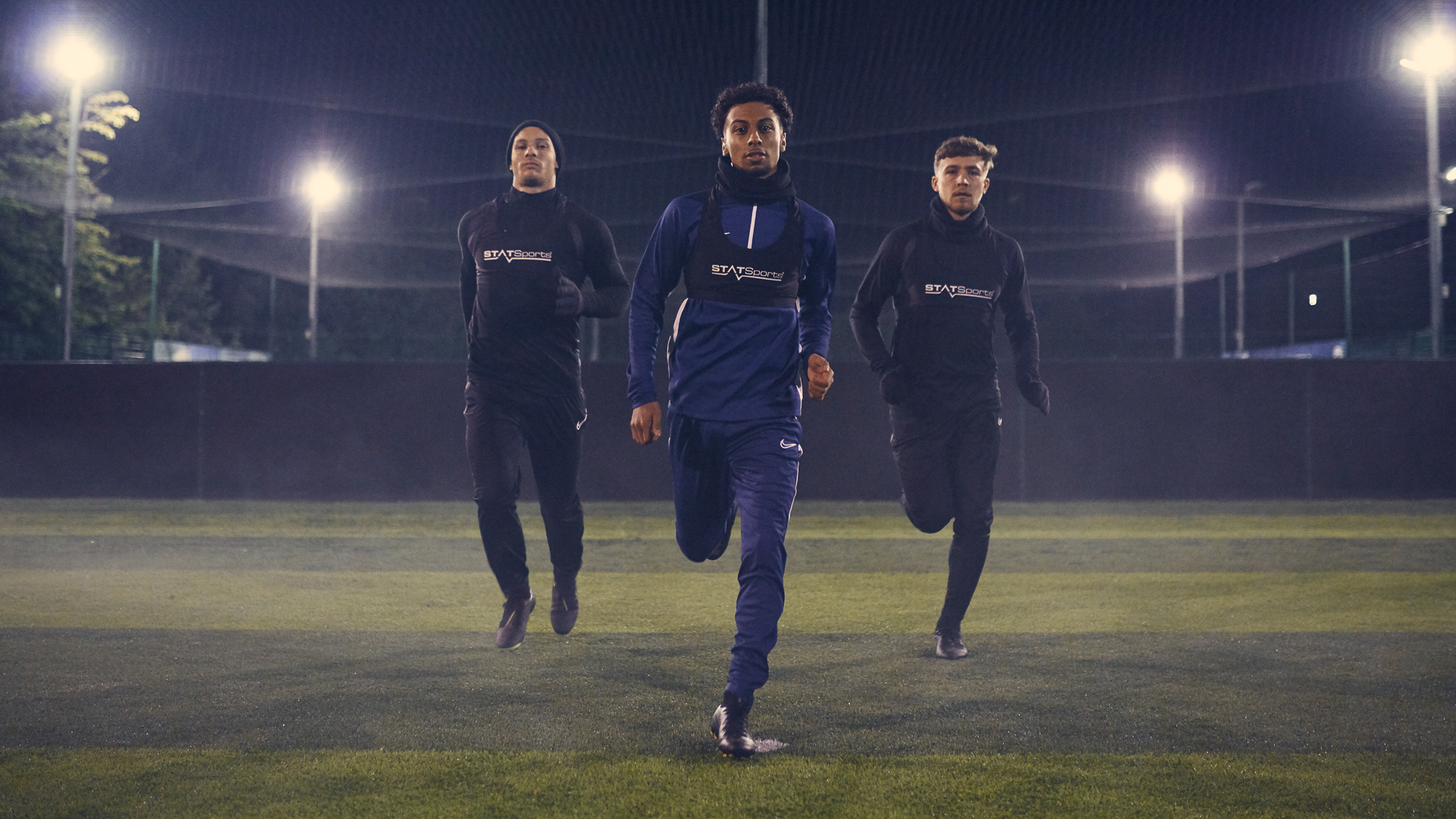 03 Apr

STATSports x Dugout Football Academy: Improving performance in young players

At the start of 2020, we joined forces with athletic trainer and co-owner of Dugout Football Academy, Jake Turnbull, to create content that could help young players realise their physical potential.

Jake – and co-founder Alex Nicholson – have both huge experience in soccer. Alex is an ex-Welsh international and current Professional at Gateshead FC. Jake spent four years in the USA on a football scholarship and now plays semi-professional for Newcastle Benfield in the North East of England.

We sat down with Jake and recently to ask him about his organisation's ethos, why they use our Apex soccer GPS trackers to monitor their training sessions, and some recovery-related advice for young players.
Can you tell us a little about Dugout Football Academy and its aims?
Here at Dugout Football Academy, we currently run two sessions per week with two different age groups ranging from u7 to u10 and u11 to u14 with plans to add additional age groups in the future.
We work on an invite only basis and frequently remind players it is a privilege to be part of this set-up, and must prove why they should be here over teammates and other players their age.
Our sessions are focused around developing players all round game in terms of technical, physical, mental and tactical.
Currently, the players we work with are all still at local junior teams, however, our main aim is to push these players and help them bridge the gap between where they are at now and current professional academy players.
Aside from large group training we additionally offer 1-to-1 and small group training. Players we work with here range from adult professionals to u7 players.
These sessions we provide extra support an analysis to the individual player/group that they would not get in a larger group session.
A big part of our ethos is to always strive to be better, and never settle for where you are currently at in terms of your ability.
So, if you are semi-pro can you push yourself to become professional, if you are at a junior team and missing out in the starting 11, what can you do differently to make the team?
These are all factors that we really focus in on in terms of our coaching, and we believe that this additional one to one training can be hugely influential on a player's success and overall development.
On a final note, we have just recently opened up are very own elite performance centre where we can bring teams or small groups of players in for coaching sessions, and really focus in on technical and physical conditioning.
You place an emphasis on using STATSports Apex GPS tracker to monitor your players while they train. Can you tell us why?
STATSports have been revolutionary in our sessions and with our players, allowing us to offer that next level in professionalism to our service.
With the use of STATSports' Apex, we are able to hold session reviews with our players, bringing them in as a group, and outlining a number of their key metrics including max sprint speed, total distance covered, fatigue and heat maps helping them to maximise their performances and reduce any potential injuries.
Another feature that aligns perfectly with what we are trying to accomplish here at Dugout Football Academy is the fact we can compare our players stats to professional academy players stats giving them motivation and an incentive to work harder.
At the end of our sessions we ask our players what they have learnt and after today have they given everything they could to become 1% better than they were yesterday.
Although young players' enthusiasm means they tend to skip it, how important is recovery to their progress and development?
Yes, we place great emphasis on recovery and stress the importance of it right down to our u7 players.
We make sure before starting sessions that players are properly warmed up and after sessions. And we ask them to go home and look after their body by ensuring their diets are in-check, consuming a well-balanced meal within 30mins to 1 hour after sessions.
Post-training meals should be high in carbohydrates and protein. This information is provided by our very own nutritionist Athletescookbook who we have on board at Dugout Football Academy, making sure we leave no stone unturned.
We also check in with our players to make sure they are getting at least 8 hours of sleep at night along with following injury prevention programmes focused around stretching and mobility work.
Making sure our young players stay fit and healthy is one of our main priorities. If you don't recover properly it can lead to injuries further down the line, preventing you from training and becoming a better player.
If you're sitting out of training sessions due to injury and another player is out there training and improving every day, limiting time out due to injuries is essential.
Stay at home, Stay Ready
In these strange times, when everyone is training in isolation, it's still important to try and stay fit.
To help with your physical activity and to stay sharp, Jake and Dugout Football Academy have come up with a programme for players looking to keep a fitness routine while staying safe at home.