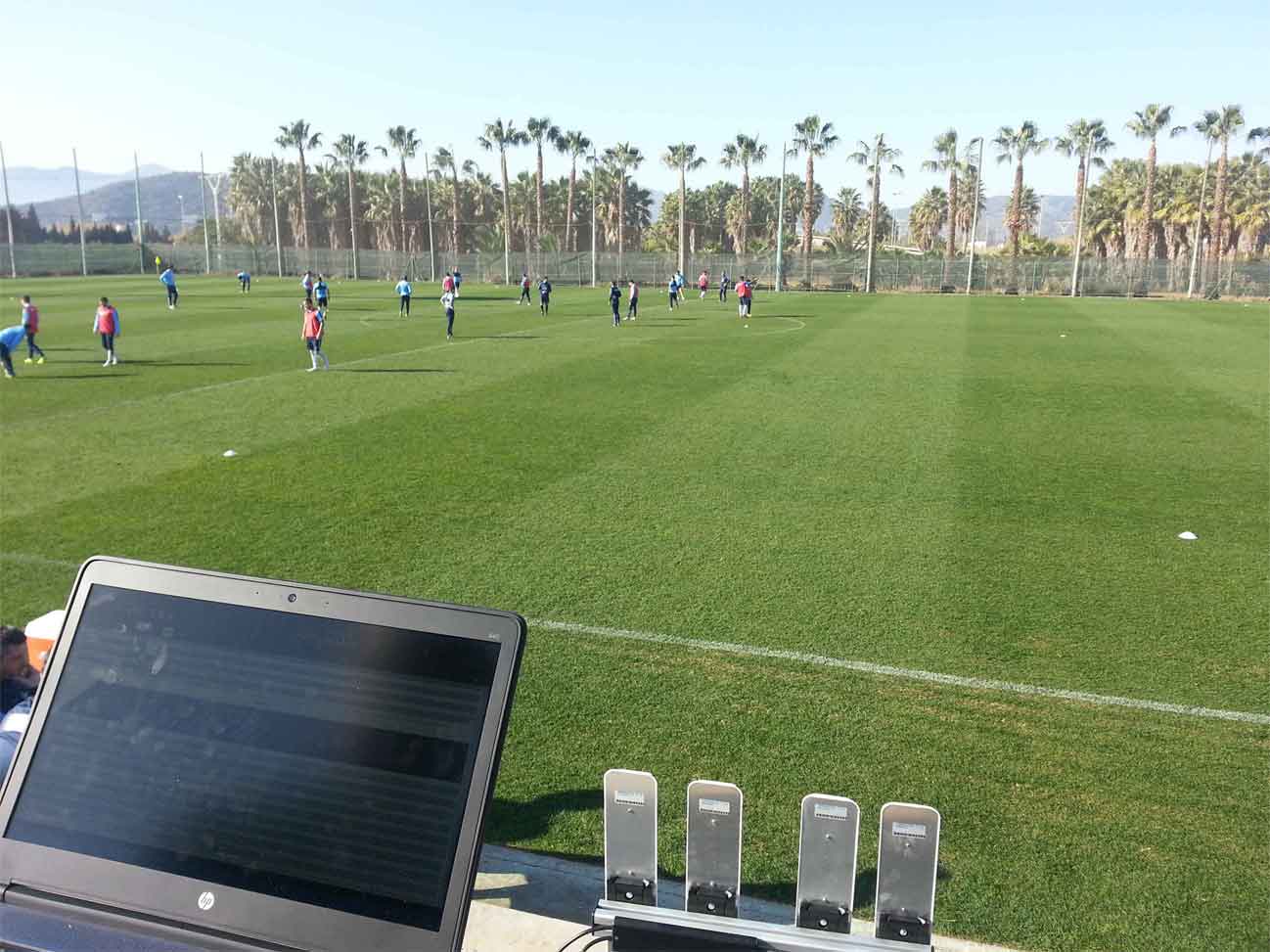 18 Feb

Steaua Bucharest's Spanish
Training Camp

Sports scientist Pearse O'Doherty tells us about his experience working with Steaua Bucharest during their recent warm weather training camp in Valencia. Steaua have started using STATSports Viper system to assist them in monitoring their players and adjusting training sessions as necessary.
New Year's Preparations
Steaua Bucharest's preparation for the New Year and the continuation of the Domestic League began with a Training Camp in the Spanish City of Valencia for which I was privileged to accompany them. Steaua signed up with STATSports and identified this training camp as the key time to begin incorporating the Viper GPS system into their athletic preparation program.
Steaua are the most successful Romanian football team winning a total of 25 league titles. They became the first Eastern European team to win the European Cup in 1986, and doubled this European success with victory in the Super Cup that same year.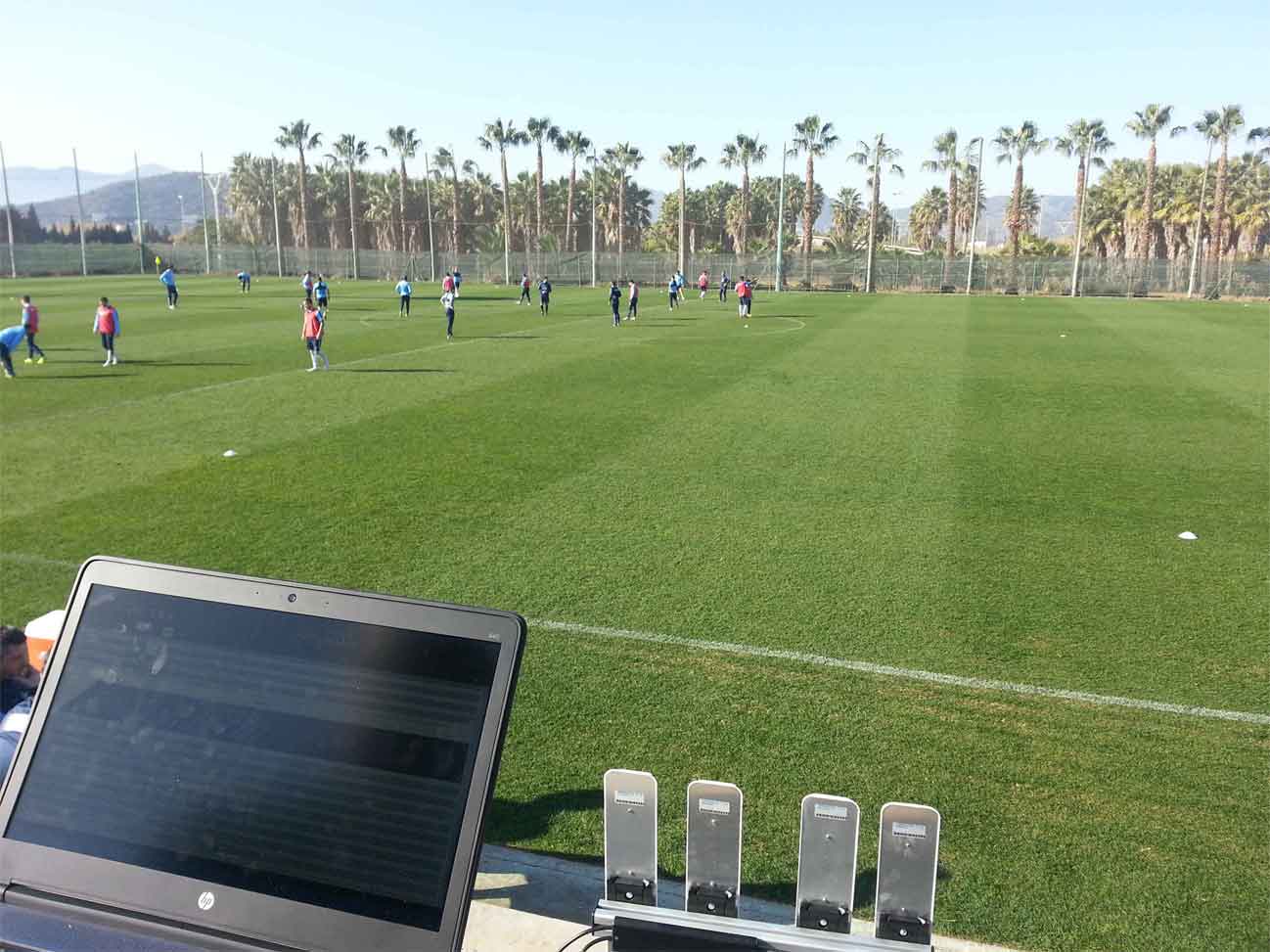 I arrived on the Sunday night at the Olivia Nova hotel which has hosted many top football clubs during pre-season training camps hosting an impressive cabinet with signed memorabilia from the many illustrious clubs.
Steaua were partaking in two sessions the following morning at the various training pitches available at the camp. Immaculate training facilities made all the better when surrounded by a fantastic mountainside landscape in a 20° winter heat.
Steaua's Key Metrics
Athletic trainers at Steaua Bucharest, Ciprian Pruna and Julián Jiménez were extremely keen to begin using the Viper pod's and get the utmost out of our player tracking system.  A focus on a Speed oriented warm-up was stressed as being particularly important. Speed, an important factor in most sports has a residual training effect at approximately 5 days, the coaches felt that the warm-up would be the optimal time to retain adaptation from previous training blocks.
STATSports Viper tracking system has various features to help coaches identify if players are reaching a specific physical threshold in order to elicit a stressor which will maintain or improve an adaptation, which is in Steaua's case,Speed.
STATSports Viper contains  a sprint analysis feature which identifies an individual's sprint start time, end time, distance (m) and max speed (m/s)

Within the system, each individual player can have a specific max speed configured and then displayed on the activity graph shown below

The coaches can then identify if sprint repetitions have reached within a certain percentage of a players max speed. 85% of max speed would be seen as a strong enough stressor or stimulus to maintain adaptation, this information can also be exported to our "excel export feature" for database creation.
Dynamic stress load (DSL)  was a metric that particularly interested Steaua's Athletic coaches. DSL is the number of weighted impacts from running and impacts above 2g. An individualized metric that will be affected by positional demands and running gait of the player. A metric that is used at Steaua to taper training load based on stress experienced.
This metric works along with high metabolic load distance (Accelerations and decelerations above 2m/s2 and high speed running) and high speed running (Running at or above 5.5m/s), as with football a large percentage of stress will come through the physical exertion from running.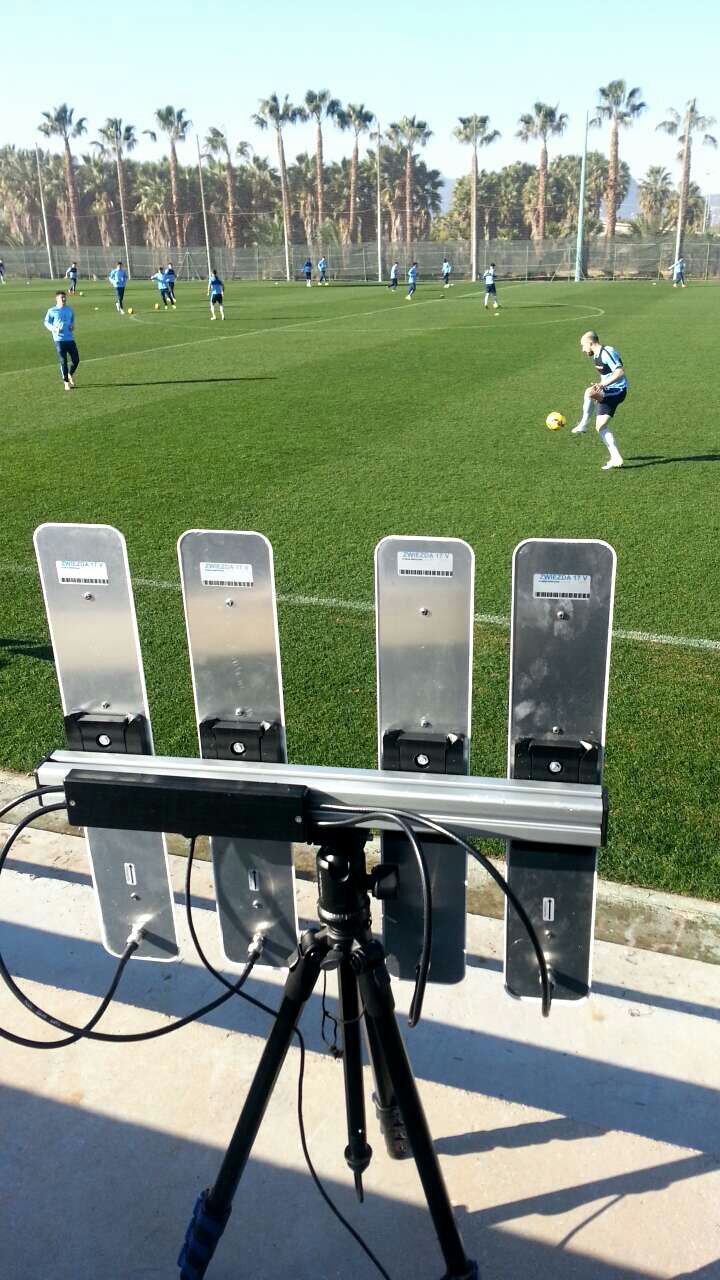 Within the training, various small sided games were completed at an incredible pace with extremely high levels of technical ability on show, much to the delight of the football fan in me. These games would vary from size and number of players in each game. The Viper system using the metrics described above in conjunction with heart rate monitoring can allow coaches to control the workload done in these particular drills.
With a small sided game of approximately 3-5 players in small grid will see a lot of High Metabolic Load Distance (HMLD) accumulated, due to the nature of this concentric and eccentric activity will stress the player a great deal more, whereas a larger grid with players from 7-11 would accumulate both HMLD and HSR but at a slower rate due to the larger playing area and the subsequent increased rest period.
We then discussed how we could use this feature to monitor daily training load by adjusting pitch size, drill time and number of participants, particularly in a training day that a low HMLD would be optimal for recovery. STATSports Viper live streaming is particularly useful in these situations were various metrics can be viewed in real time.

Improved Athletic Preparation
Steaua finished their visit to Spain with a game against German giants Borussia Dortmund unfortunately losing narrowly 1-0. From my trip it was evident to see that Steaua Bucharest are an extremely passionate team with a very rich and proud history.
Incorporating the STATSports Viper system shows that they want their players to be in the best physical condition possible as they look to defend their league title. With the expertise of Ciprian Pruna and Julián Jiménez, I am confident that our sports performance software will be implemented effectively and assist greatly with the athletic preparation of Steaua Bucharest.
On a personal level, a fantastic experience seeing a strong European team prepare in a training camp environment. Upon arrival I was warmly welcomed by the staff and players, being invited to have dinner each night with the team was a nice sentiment. I remain in regular contact with Steaua Bucharest, discussing how we can further implement the Viper system and make this an integral part of Steaua Bucharest going forward.
Pearse O' Doherty, Sports Scientist
Contact us: [email protected]
Sign up to our E-Zine, Follow us on Twitter & Like our Facebook page for more blogs and info on top teams.