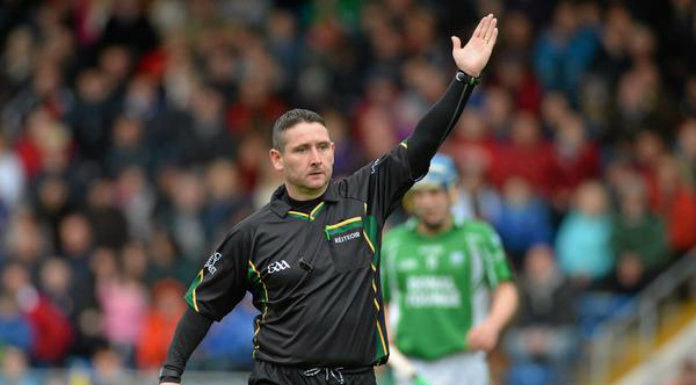 03 Sep

THE MAN IN THE MIDDLE

Wow, what a game of hurling. Congratulations to Galway on winning the All Ireland SHC 2017 and commiserations to Waterford. Both teams should be incredibly proud of their performance, they left everything out there on the pitch. The final will go down as one of the best in recent years. Special mention to the man in the middle, Fergal Horgan, who allowed the game to flow in a way that every game of hurling should. Many people may not realise the intense physical demands required to be a top referee.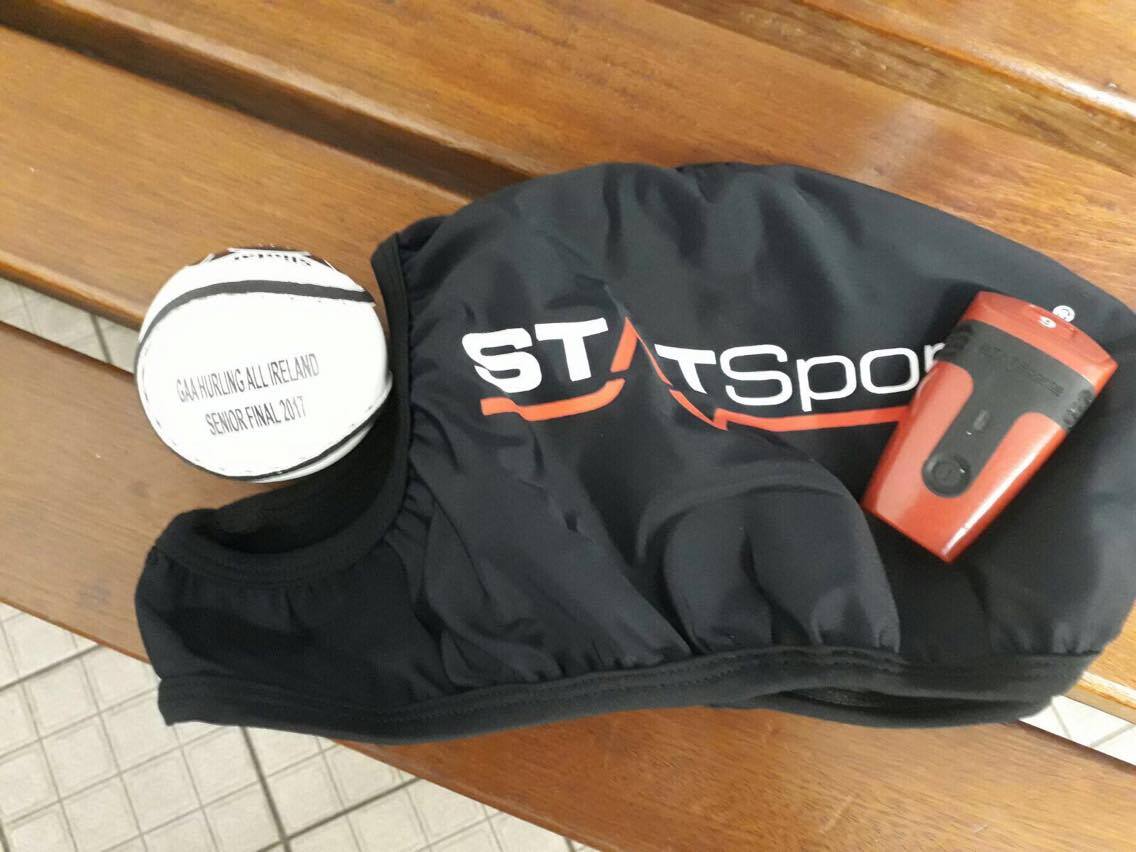 The GAA & DCU teamed up with STATSports throughout the course of the season to collect data on the referees and linesmen in every championship game in hurling and football. The results show just how hard the match day officials need to work during a game.
THE STATS
In total there are 14 referees on the GAA Hurling championship referee panel.
On average the man in the middle covers 9.64 km per match, with the linesman covering
just under 7 km on average.
Furthermore the referee clocks an average of 42 sprints per game, with one ref notching
an impressive 78 sprints in one match.
A referee can reach up to speeds of 26.7 km/hr with an average of 628m high speed running
per game. You can check out the complete breakdown of the ref stats below.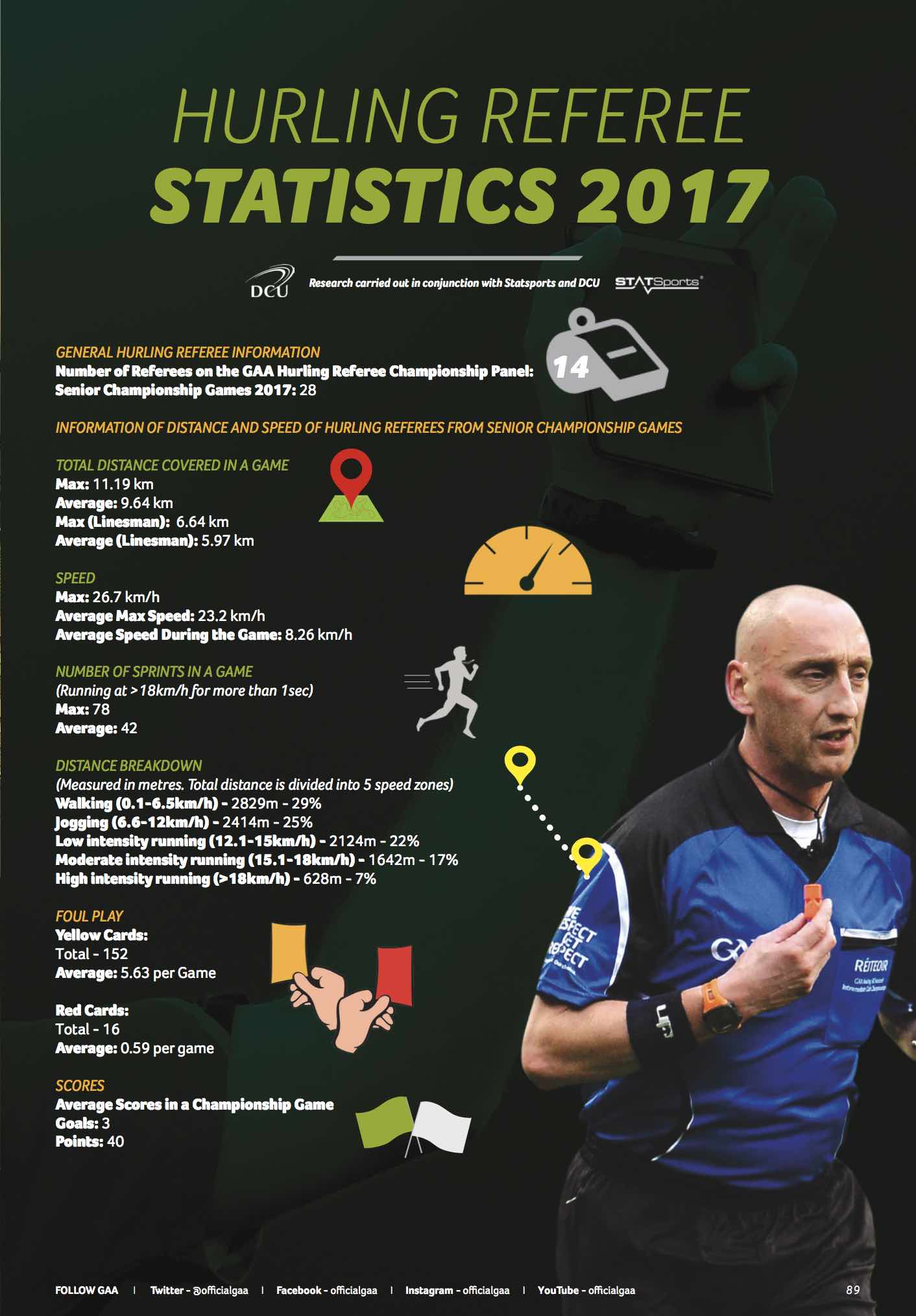 The stats don't tell us anything new but rather confirm what we already know, it takes a lot of hard work for the man in the middle to allow a game of hurling to flow. Our respect goes out to the GAA Hurling Championship Referee Panel for their dedication. It doesn't go unnoticed. We'd like to thank the GAA & DCU for the opportunity and look forward to sharing the football referee stats with you in the build up to the All-Ireland SFC .