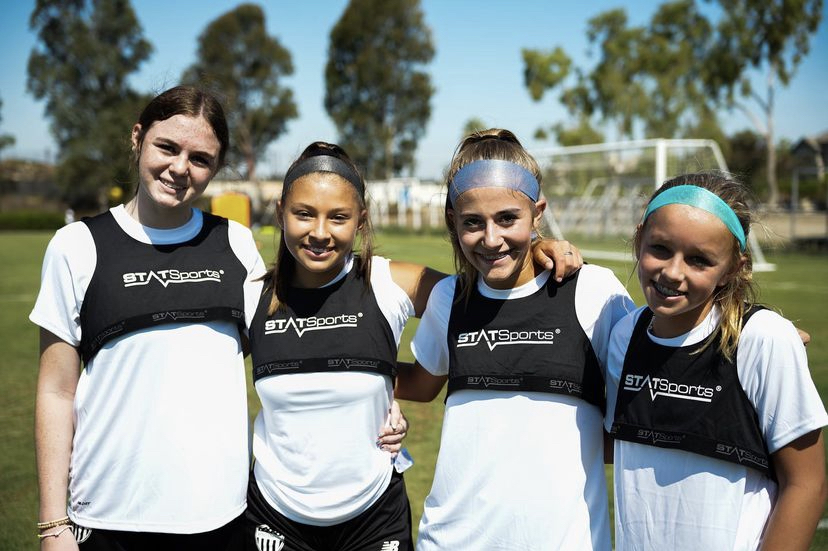 23 Sep

USYS Elite 64 players shining bright on Metric Leaderboards

STATSports' exciting partnership with US Youth Soccer's new Elite 64 programme really came to life with the Max Speed leaderboards released last week.

Players the length and breadth of the USA could see who topped the pile when it came to posting the fastest top speed. Every game is crucial and provides more data to analyse and the second set of leaderboards show the Total Match Distance for individual players in a single match.   

Soccer players need to be athletic as well as technically gifted, and endurance and the ability to cover large amounts of ground during a match is a big part of the modern game.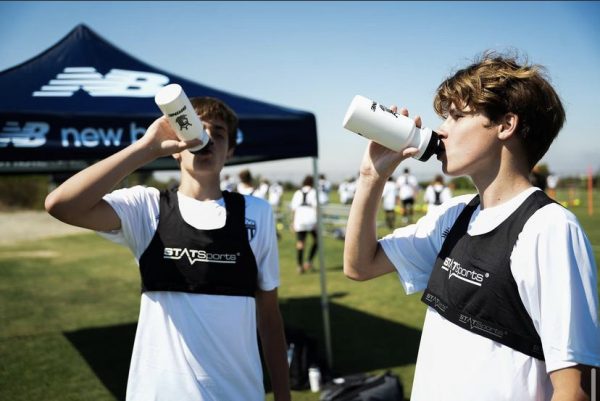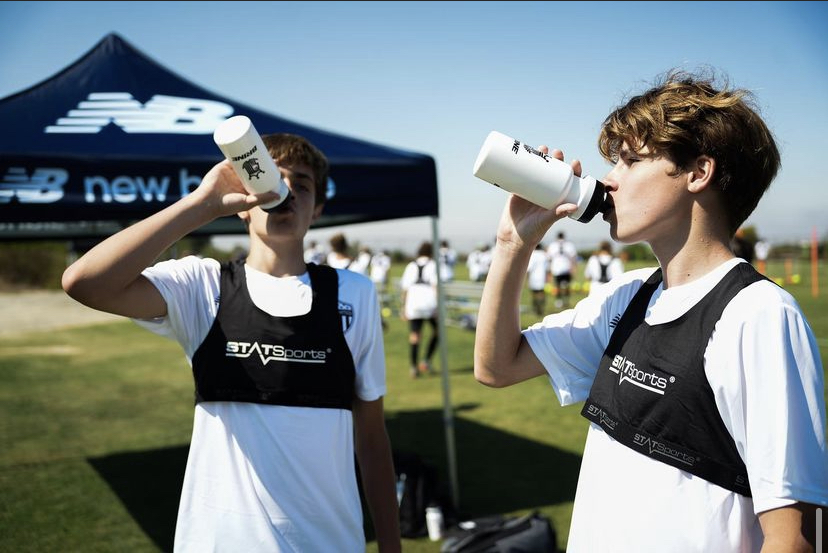 Barry Watters, STATSports Head of Sports Science, commented "The Total Distance metric in itself, sounds like a simple measurement of distance covered.  The reality is when paired with other metrics it gives a more detailed measurement. If you've completed a High Total distance but lower top speed than usual, your game would be high volume but probably at a lower intensity.  The knowledge to interpret and measure over a longer period of time will give an indication of game management.  In outfield soccer positions, more often than not midfielders post higher figures" 
The Elite 64 competition is a new addition to USYS' National League structure.  The STATSports x Elite 64 link-up allows players across the Elite 64 to show off their abilities through every fixture and training session, making every single session a recruitable moment via GPS performance data.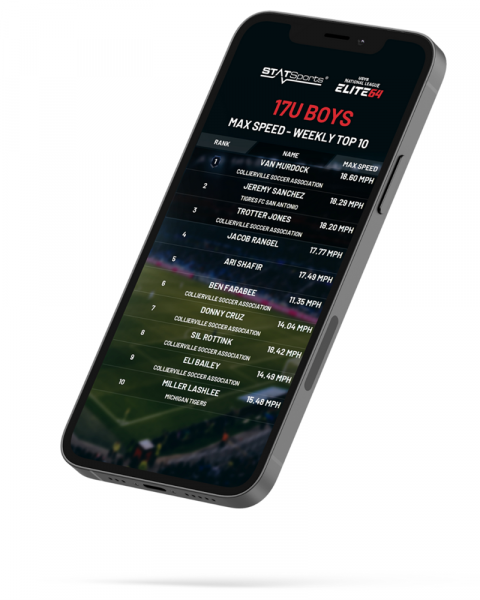 Global leaders in GPS tracking technology and official monitoring device of US Soccer Federation, STATSports are working with US Youth Soccer to highlight the best performers across the leagues, allowing players to build out their own athletic profiles based on the performance stats gathered during their Elite 64 fixtures.
Comparisons across Max Speed, Total Distance, High Speed Running, and High Intensity Distance will also be available in future weeks, allowing players, coaches, and scouts to track the stats across multiple key physical performance indicators, as these players compete throughout the season. 
Alongside benchmarking against players of their own age group, those using STATSports' Apex Athlete Series GPS Tracker can also compare their performance to some of the top professional soccer players in the world, including Harry Kane, Alex Morgan, Raheem Sterling, and Megan Rapinoe.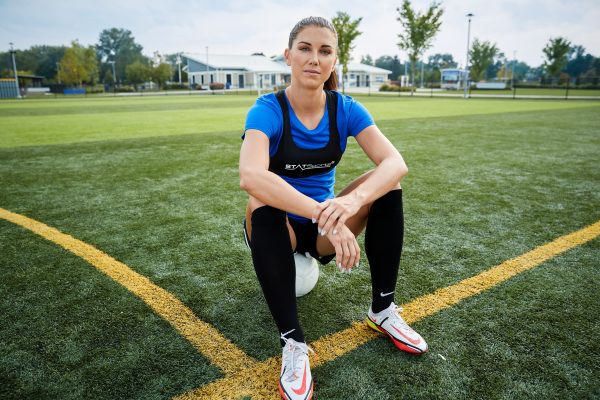 Metric Explainer –
Max Speed
Max speed is the maximum velocity a player can sprint in a session, measured in either m/s, mph, or kph.  
Max speeds are hit within the 20m to 40m distance range and achieving a max speed at least once per week reduces the risk of hamstring injuries. 
Players like Kylian Mbappe (38 kph/23.61 mph), Raheem Sterling (37.30 kph/23.18mph), and Erling Haaland (36.04 kph/22.39mph) are some of the fastest soccer players in the world.    
Metric Explainer –
Total Distance
Total Distance is a key measure of the volume of your session. Pro players typically cover between 4.35 miles to 6.84 miles during a game depending on their position.  It can be measured in metres, kilometres, miles or yards in the App 
Total Distances are very dependent on the style of play of both the team and the player.  When used in conjunction with the Heat Maps it can be a powerful metric for coaches. 
Players like Alex Oxlade Chamberlain (6.82Mi), Tyler Adams (6.76Mi) and Calum Chambers(6.80Mi) have Max Total Distance figures higher than most but James Milner topped the charts in the English Premier League last year with 7.86 Miles during one 90min game. 
Metric Explainer – HSR (High Speed Running )
High Speed Running is the distance you have covered over 5.5m/s(19.8km/h or 12.3mph). Measured in metres or yards, the HSR distance tracks all those lung bursting runs, overlaps on the wings or tracking back to help your teammates.
Pro players can tally upwards of 1,100 metres during a game. Again, this is dependent on tactics and the players position on the pitch. Some practitioners call this "explosive distance". 
Players like Raheem Sterling (1,298yd), Phil Foden (1,119yd), Megan Rapinoe (1,056yd) and Harry Kane (1,211yd) rely on this to get away from opponents and to close down players quickly in the first block. 
Metric Explainer – High Intensity Distance 
High Intensity distance is a STATSports metric developed to show all those hard yards you put in during a game or session.  This is a combination of your HSR distance, and your distance covered while accelerating and decelerating.  Pro players can cover 2,000 to 2,800 metres (2,187 to 3062 yards) of HID in a game depending on tactics and position played. 
Players like Harry Kane (2714yd), Tyler Adams (2428yd) and Caden Clark (2621yd) post very high figures in this metric.  That combination of High Speed Running coupled with accelerations and decelerations distance is a great measurement of work rate. 
In all STATSports x Elite 64 Leaderboards, we have used session data from players that has been saved from matches where data has been recorded as "Gameday."  We have displayed this in mph/miles and yards on the Leaderboards so that all players can see what they're competing against.