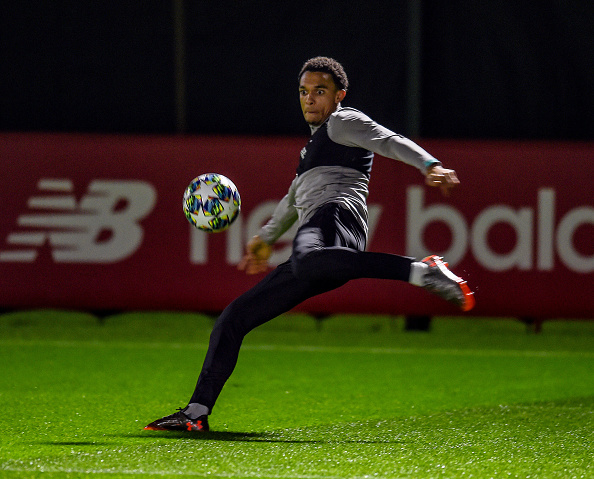 28 Nov

What metrics should a full-back concentrate on to improve performance?

GPS technology has had a major impact on professional sports, with elite sports franchises continuing to find performance improvements at every turn.

The best players in the world are getting stronger and faster with a wealth of physical performance knowledge in the palm of their hand.

However, with Apex Athlete Series, you can now avail of the same knowledge Cristiano Ronaldo and Lionel Messi have.

In the latest episode of our positional series, we look at what metrics full backs should be looking at to improve performance using our soccer GPS tracker.
High Speed Running
The role of the full back is arguably one of the most important in modern soccer. With the advent of various coaching styles, a lot of play goes through them, so they're expect to get up and down the pitch at pace.
Two of the top three for sprints in last season's Premier League were Ben Chilwell and Andy Robertson, full backs at Leicester City and Liverpool, respectively.
So, if you're a full back, you'll need to track how much high speed running you're doing in each session.
Also, by monitoring your high-speed running distance per session, you'll have a better idea of when to do more, or less, the next time you play – thus reducing your risk of injury.
DSL
Dynamic Stress Load – or DSL – accounts for the forces and impacts placed through the feet when running. As you tire through a session, foot impacts become heavier, causing an increase in DSL – a good indicator of fatigue.
As we've just mentioned, full backs tend to do a lot more high speed running during any given session. So, it's important to monitor this DSL score on a session-by-session basis to see if it greatly fluctuates.
If you've a much higher score than the previous session, you could be in danger of suffering an injury going into your next training or game.
It's important to bear in mind that you don't compare your DSL score to anyone else – each individual will have a different score reflective of how they move.
If you've not got your FIFA-approved Apex Athlete Series yet, you're in luck – our Black Friday sale is still running which means you get up to 40% OFF. You've got to be quick, though, as the offer ends on Tuesday.