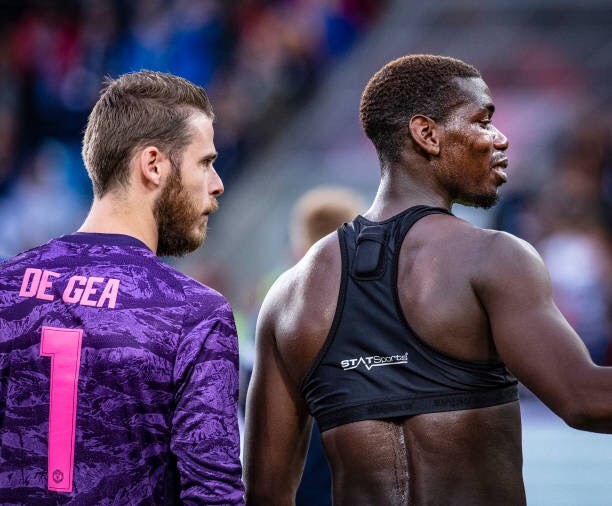 27 Nov

What metrics should a midfielder concentrate on to improve performance?

Having access to huge amounts of information about your physical performance is something most young players have never had before.

But with the advent of GPS tracking technology, amateur athletes now have a gateway to a world of improvement via Apex Athlete Series, our FIFA-approved soccer GPS tracker.

But what do you do with so much information at your fingertips?

In the first of a series of articles, we look at various pitch positions and what metrics you should concentrate on to improve your physical performance. This episode will examine the central midfielder.
Total Distance & Sprinting Distance
Central midfield is a critical position in soccer. The engine of the team unit, players need to be ultra-fit, generally covering longer distances than most other players.
So, for instance, your soccer GPS tracker has shown you've covered 9.2km during your 90 minute session – but, in context, what does that mean?
First off, it means you've worked incredibly hard – that's a given. However, it's important to bear in mind that covering more ground doesn't always mean you've worked smarter than another player.
Context is key… which brings us nicely to our next metric.
HMLD/Accels/Decels
HMLD is an acronym for our custom metric, High Metabolic Load Distance. It is a metric which measures the total amount of high speed running a player does, coupled with the total distance of accelerations and decelerations throughout a session.
In a nutshell, HMLD measures the intensity of your physical performance. And, if you're a box-to-box central midfielder, you're going to be putting yourself through a rigorous workout.
On weekly basis, you'll need to monitor this score to make sure you're not spiking too much compared to previous efforts. Otherwise you're at risk of injury and knocking yourself out of some game time.
However, the higher your score, the more intense you've just performed.
If you've not got your FIFA-approved Apex Athlete Series yet, you're in luck – our Black Friday sale is still running which means you get up to 40% OFF. You've got to be quick, though, as the offer ends on Monday.