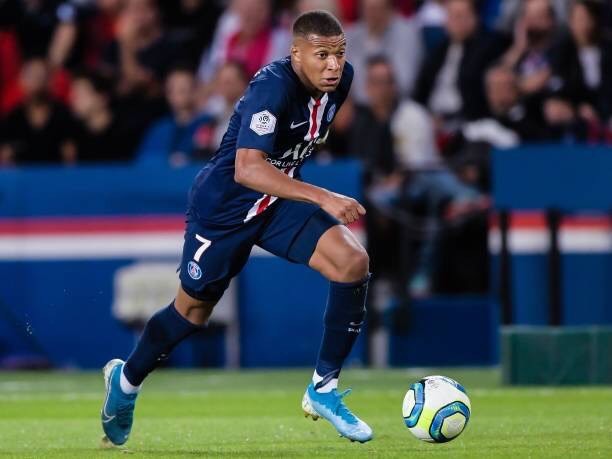 15 Aug

Speed Kills: How Kylian Mbappe can help PSG win the Champions League

Even as the second most expensive transfer of all time, STATSports clients Paris Saint-Germain knew they were making a sound investment when splashing out on Kylian Mbappe.

The 20-year-old superstar's value has arguably doubled in value since signing for Les Parisiens two summers ago. And the ex-Monaco striker is still around seven years from hitting his peak.

It is well known in the football world that PSG's owner desire Champions League glory more than anything else. Their ambitions know few bounds. It's why so much money was spent bringing Mbappe and Neymar Jnr to Parc des Princes.

And in Mbappe's case, at least, the youngster has already repaid huge chunks of his fee. The France international has already scored 34 goals in just 30 games for the Ligue Un champions, and opened his account for the new season against Nimes last weekend.

It's a startling return for a player of Mbappe's age and talk is rife of a Balon d'Or win this season. Toppling Lionel Messi and Cristiano Ronaldo at 20 would be some feat. A Champions League win will certainly help his cause.

Mbappe has an array of talents, but, arguably, his most potent gift is his raw, latent speed. And speed kills. Athletes are obsessed with it. Fans are enthralled by it.

The 38kmph max speed the striker clocked up against Monaco last season was simply breath-taking. One of the fastest recorded times in European football that season. And it far surpassed the 32kmph max speed he managed against Liverpool in the Champions League group stages.
Mbappé flashé à 38 km/h sur son premier but, plus rapide que face à l'Argentine. Flash ⚡ #PSGASM pic.twitter.com/CPBFuMHgDg

— Guillaume L. (@GuillaumL_) April 21, 2019
From inside his own half, Mbappe laid the ball out to the flank and burst through the middle, by-passing two defenders, controlled the pass, and finished with aplomb.
While the 38kmph max speed was already super impressive, his ability to take the ball at such a pace and expertly find the net was remarkable.
Manage fitness and injury prevention
PSG trust our Apex soccer GPS trackers to manage their squad's fitness. And the ability to monitor a player with such profound agility is imperative. For athletes like Mbappe, with fast twitch muscularity, fatigue can play a significant part in any potential injury.
The ability to track movements such as max speed, the total distance of high-speed running, total number of sprints, plus accelerations and decelerations, gives an overall picture of how hard your body is working.
Think of it like a car dashboard. Without it, you wouldn't know how far you'd travelled, how fast you were going, or how much fuel was left in the tank. Your body needs a dashboard, and that's where our soccer GPS tracker play a huge role.
For PSG and their Champions League aspirations, it's crucial Mbappe is kept at peak fitness and injury free.
And just like Mbappe, you can now track your performance and manage your fitness with our individual soccer GPS tracker, Apex Athlete Series. You can buy it now right here.