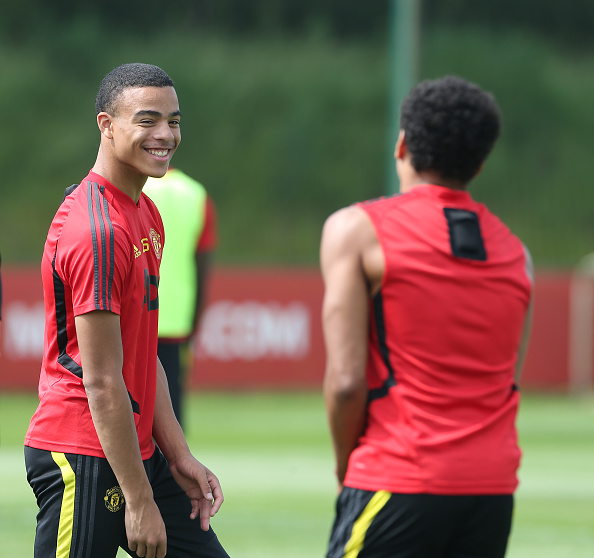 09 Jul

STATSports Top 5 Emerging Premier League Talents 2019/20

The Premier League has always been one of the most fertile breeding grounds for the best young soccer talent.

The Golden Boy award – given to the most impressive U-21 player plying their trade in Europe's top leagues – has been won by Premier League players five times since 2003, with Raheem Sterling and Anthony Martial the most recent recipients.

Despite the truncated 2019/20 season, England's top flight has again produced several standout performers among a particular age bracket.

Using STATSports soccer GPS trackers to monitor their physical development, we have selected five of the brightest stars to emerge during the campaign.
Bukayo Saka – Arsenal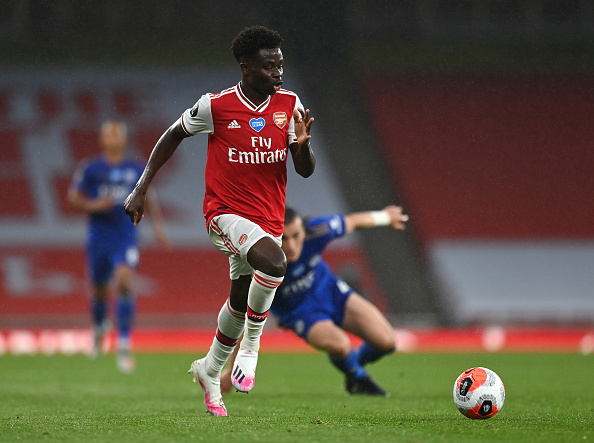 Although Saka made his full senior Arsenal debut in late 2018, the flying fullback has cemented his place in Mikel Arteta's team this season.
With a max speed of 36.16 km/h, Saka has pace to burn. But it's also the amount of high-speed distance he covers that sets the London native apart.
During the mini preseason before Project Restart, Saka and fellow Gunners fullback Kieran Tierney were regularly the top two players on our High Speed Running leaderboard, with the Gunners academy graduate managing 5.2 km in high-speed metres.
Only two other Premier League players – Kevin De Bruyne and Trent Alexander-Arnold – have more assists than the teenager. Arsenal have a huge star on their hands.
Phil Foden – Manchester City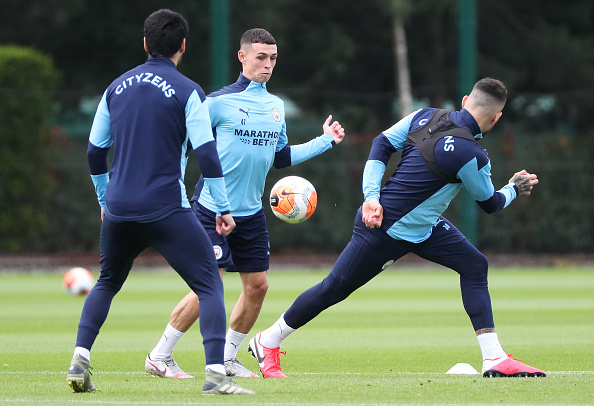 When Pep Guardiola refers to him as "the most talented player I have ever seen" you know there is a very special player in our midst.
Despite just turning 20-years-old, Foden has been around the Man City squad for a couple of seasons now, itching to get regular starts.
With David Silva expected to leave at the end of the current season, Guardiola has been steadily increasing Foden's game-time.
Fleet-footed with Messi-like creativity, Foden is surprisingly quick with a max speed of 37.12 km/h. England have several talented youngsters coming through, but arguably none as prodigious as the Stockport native.
The world is Phil Foden's oyster.
Mason Greenwood – Manchester United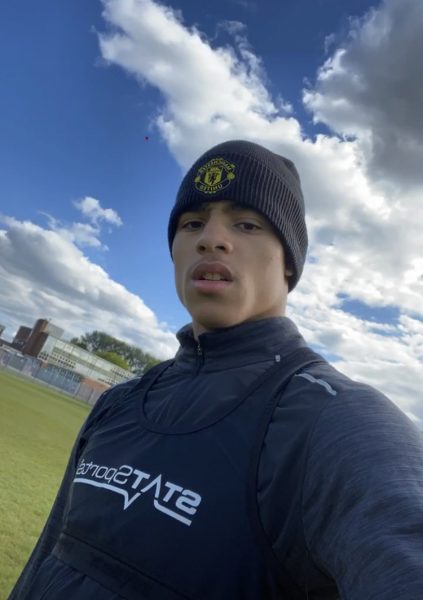 Man City aren't the only club producing gifted young players. Their city rivals Man United are busy mining their own diamonds.
Greenwood is the latest in a steady line of graduates. And yet there is something markedly different about the 18-year-old striker.
The United star has 16 goals and five assists this season – he doesn't turn 19 until October. Greenwood has viper-like finishing ability off both feet, with an eye for a killer pass too.
In addition, a max speed of 37.60 km/h puts him among the fastest players in the Premier League. With a forward line of Greenwood, Marcus Rashford, and Anthony Martial, United's attack is envious.
Todd Cantwell – Norwich City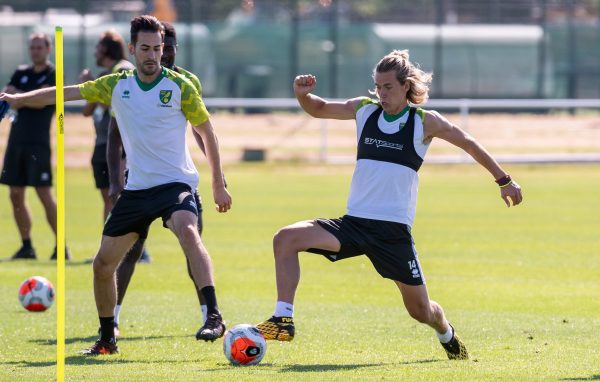 Norwich have several talented young players currently plying their trade at Carrow Road. England U21 international Max Aarons and Ben Godfrey spring to mind.
But none have been more impressive in their debut Premier League season than 22-year-old, Todd Cantwell.
The silky-skilled midfielder has six top flight goals and two assists to his name this season. But it's also his work-rate that has some of the biggest clubs in England throwing admiring glances his way.
Of the 488 players who have seen game-time in the 2019/20 Premier League campaign, Cantwell is 48th for most distance covered 262.90km. And despite his leggy movement, a max speed of 34.57 km/h shows the Canary can certainly fly.
Gabriel Martinelli – Arsenal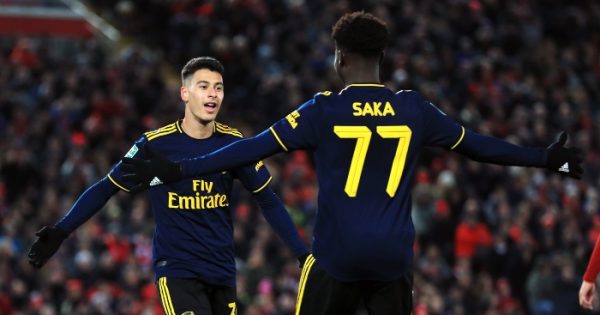 Of the five talents on this list, Martinelli is the only player not to come through their club's academy. But that has not stopped the 19-year-old's emergence at the Emirates.
A £6m summer signing from Brazilian club Ituano, Martinelli has already managed 10 goals and four assists in just 26 appearances for the Gunners.
Arteta has tied the teenager down to a new four-year deal recently, with the new Gunners' boss not just impressed with his goals but also his work rate and attitude.
Like his teammate Saka, Martinelli featured heavily in the STATSports High Speed Running leaderboards over lockdown.
The youngster also recorded a max speed of 34.11 km/h and 26 sprints against Chelsea earlier in the season, 15 more than anyone else on the pitch.
It's those sort of high-intensity stats and talent that Arteta will look to build his future Arsenal side around.
Buy it now/Request a Demo
If you are a soccer or fitness coach who wants to improve your team's performance and prevent injuries, you can schedule a free demo with our team series software from one of our expert sports scientists by clicking here.
If you are an individual player who wants the same world leading technology that is used by Liverpool and over 500 elite teams around the world, you can purchase Apex Athlete Series.
This will allow you to easily interpret your own training and game data through our iOS and Android app, without needing the support of elite sport scientists. Click here to find out more.