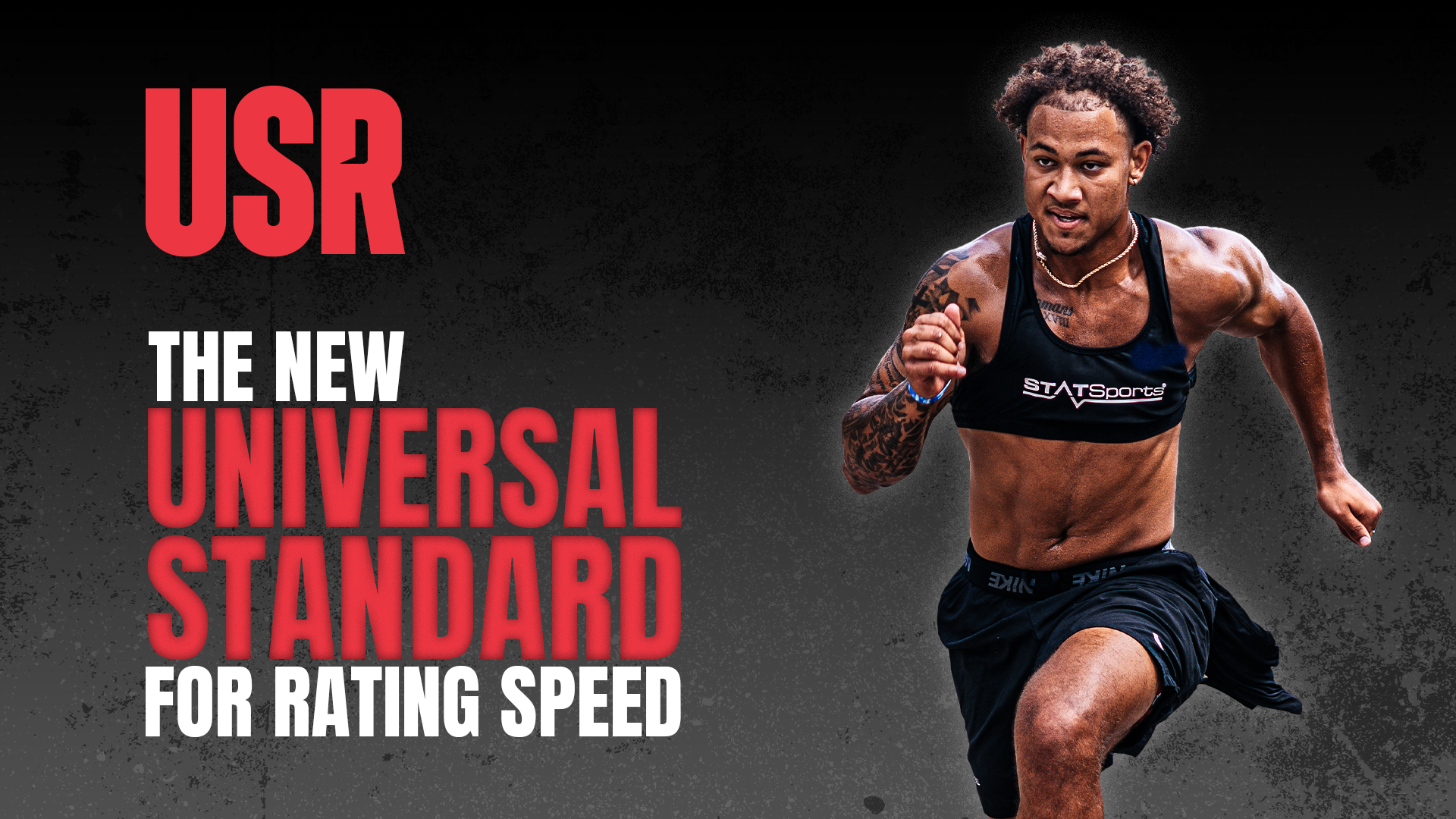 06 Sep

Universal Speed Rating Makes STATSports Official GPS Performance Technology Partner

The Universal Speed Rating ("USR")  has signed an agreement with STATSports to make the Irish-based company its official GPS performance technology partner.

The USR helps coaches "Train Smarter" and athletes "Play Faster" by accessing the most comprehensive speed performance database and speed content in the world. As a result of this new partnership, coaches and athletes now have a reliable source to accurately measure, track and improve their speed for any sport.

Global leaders in GPS technology, STATSports GPS technology is worn in a performance vest between the shoulder blades and tracks multiple physical movement metrics including total running distance, high speed running and sprint distance, intensity, fatigue, and max speed. Heat maps generated also provide valuable post-game output for analysis and focus areas for improvement.

This technology and data are available to any player through the STATSports' individual GPS tracker, the Apex Athlete Series, enables players, parents, and coaches to get real-time data to enhance physical performance.

Les Spellman, a member of the USR Coaches Council, believes this new partnership will give athletes access to performance metrics that will help them train to play faster.  "We are excited to work with STATSports as they are an ideal technology partner, allowing the USR to use its proprietary algorithm to evaluate velocity, acceleration, power and other data points."

JB Morin, PhD is a leading Sports Scientist and Consultant who oversees the Speed Science Institute for the USR.  "This partnership signals a new age where technology and sports science are converging to help coaches and athletes train smarter.  My hope is for the USR to democratize speed performance training for people all over the world."

Sean O'Connor, Co-Founder of STATSports added, "We're delighted to be working with USR, helping develop speed performance with some of the best coaches and athletes in the world. The possibilities for athlete development with USR are huge, so we're really excited to be playing such a key role in this ongoing performance development.

To find out more about Universal Speed Rating, click here.