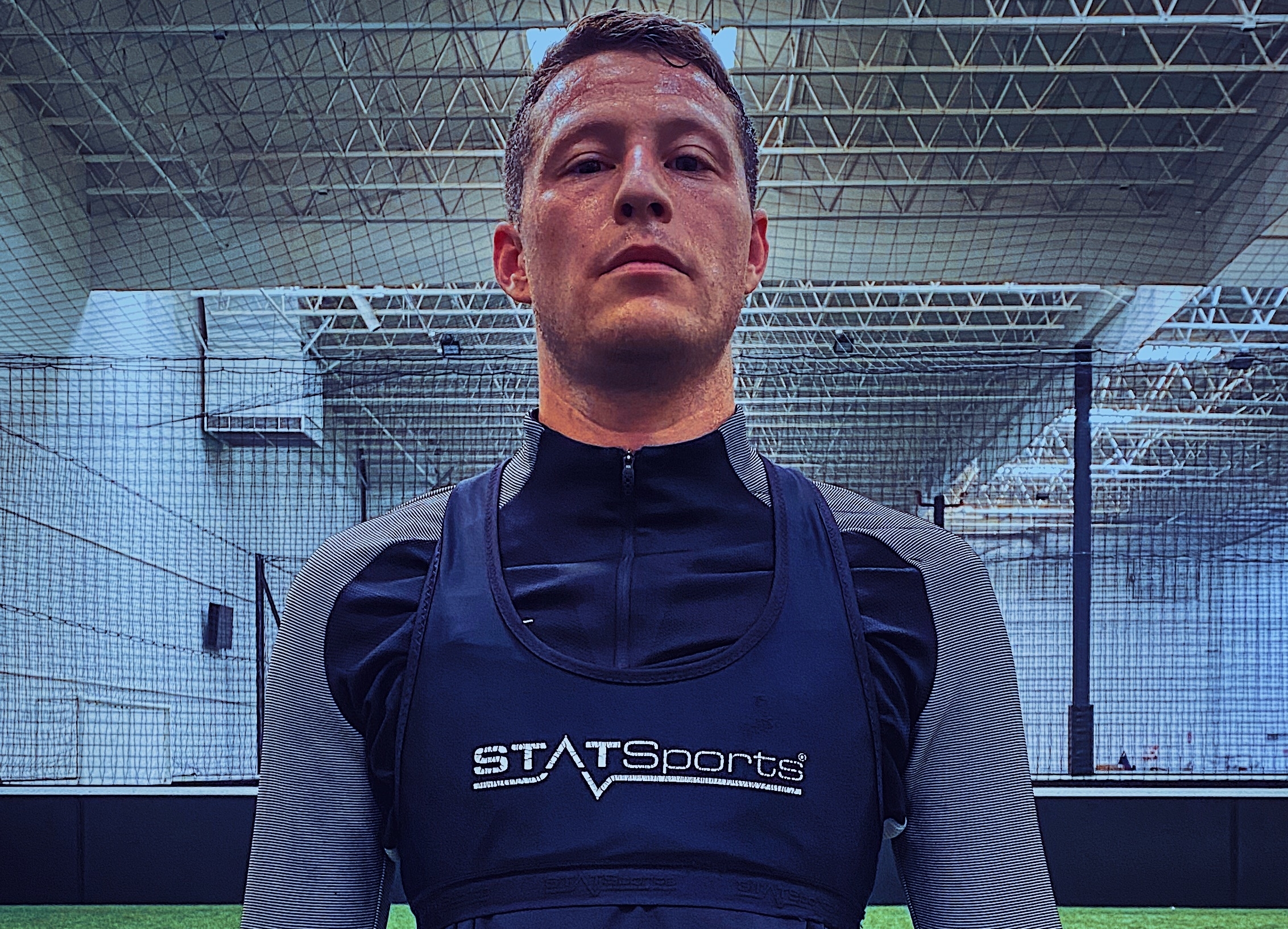 15 Oct

Apex Athlete – Andrew Alcocer

We're excited to introduce a brand new feature entitled 'Apex Athlete', where we speak to players from all over the world who use STATSports to improve their performance.

We've delved into our player database and selected our top athletes from across the globe to understand why they use a soccer GPS tracker and how they get the most of it.

To kick off, our first Apex Athlete is Andrew Alcocer from California.
Why did you want to use a GPS tracker to monitor your fitness?
There are numerous reasons why I decided to use STATSports to monitor my fitness. In modern day soccer, it is essential for a player to stay healthy and keep themselves in top form.
Being able to monitor data such as my max speed or distance covered, gives me the information needed to customize my sessions. The STATSports Apex device is clearly the most advanced technology in my honest opinion.
Furthermore, I was fortunate enough to have played against Reading FC's U23s in a preseason friendly a few years ago and I noticed that they used the same trackers.
After this experience, I wanted my own STATSports vest to track all of my data during my training and matches.
I focus primarily on my max speed because as a striker, I depend on my speed and agility to quickly change direction. I take advantage of being able to compare my data to other professional soccer players to keep me both accountable and to make it enjoyable.
Can you explain how the Apex Athlete Series has helped your fitness?
In regards to my acceleration, I was previously not running as fast and now I am reaching max speeds of 20 mph.
Apex Athlete Series helps me optimise my training, making sure I don't overdo it, and the vest has helped me by being able to quantify my progress.
It holds me accountable and all of the metrics in all aspects of my performance have increased; my endurance, rest time in between reps, and max speed have all shown better numbers.
Overall, it has helped me improve my fitness and it has helped me feel confident on the pitch, which I feel is the ultimate goal as a footballer.
What metrics do you concentrate on the most when you analyse a session?
I mostly focus on my distance and max speed during training sessions, as well as step distribution and heat maps.
During a match, I primarily focus on my heat maps because of my position. Since I am a forward, I need to be in and around the penalty box.
At half time, I view my data such as distance covered, so that I am able to create a mental game plan for the remainder of the second half.
It is simple, the numbers do not lie, and without Apex Athlete Series, it wouldn't be possible. This brings me to another key component that I try to focus on and that is my max speed and how consistent I can get.
For example, it could be easy to reach 17 mph one time, but for it to be done 10 times in succession is an entirely different matter.
For me as a striker, one of my major goals this year was to reach 20 mph because I am a firm believer that speed is a large advantage. My next goal is to reach 22 mph consistently by the end of 2021!
What are your current sporting goals?
My current sporting goals are to re-enter the professional rankings. I took time off away from the game to receive my Bachelor's degree in English from UC Davis in 2019.
I started my training the same week I attended my ceremony! One year later, with STATSports in my bag, 30 pounds lost and a great deal of groundwork laid; I have come very far.
A personal performance goal would be to reach 22 mph, and thanks to the Apex Athlete Series pod and vest, I can track my progress towards that goal.
I want to sign a contract with the Ontario Fury of the MASL by the end of this year and work hard for about 1-2 seasons, and subsequently play in the MLS.
With hard work and perseverance, I will eventually represent the country by playing with the US Men's National Team in the World Cup of 2022 in Qatar with my career finishing off in Europe.
Once retired and my "boots are hung up", I will be beginning a new career in coaching and team management.
Become an Apex Athlete
To take feature as an Apex Athlete, get in touch with us through our social channels here.
If you are an individual player who wants the same world leading technology that is used by over 500 elite teams around the world, you can cop Apex Athlete Series.
This will allow you to easily interpret your own training and game data through our iOS and Android app, without needing the support of elite sport scientists. How fast are you running, how much distance are you covering at high speed, and much much more – find out by clicking here.