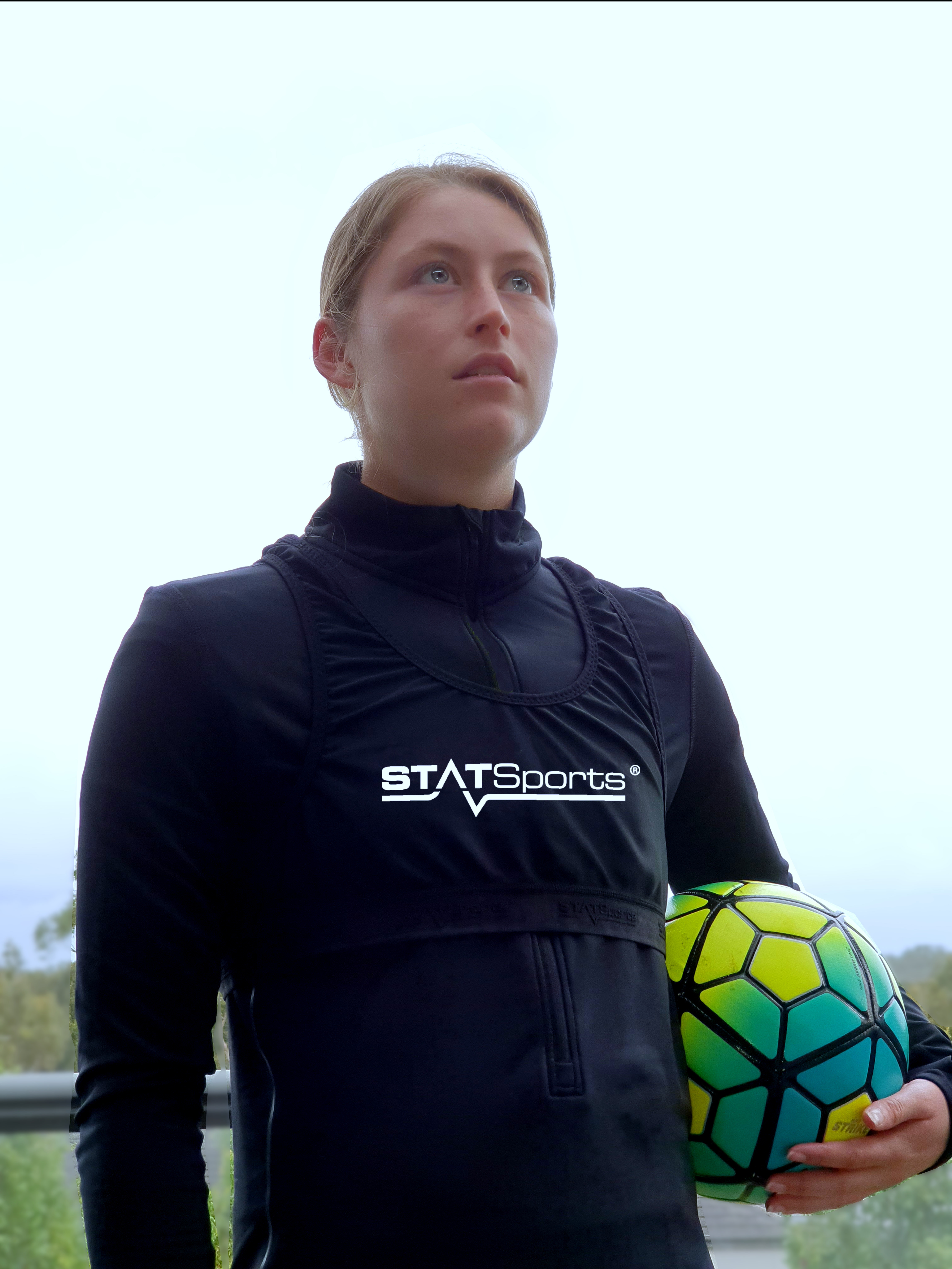 22 Oct

Apex Athlete – Sarah Moore

Apex Athlete is a new STATSports feature where we showcase players from all over the world who've levelled up to the pros with Apex Athlete Series.

We've delved into our player database and selected our top athletes from across the globe to understand why they use a soccer GPS tracker and how they get the most of it.

Last week's opening episode featuring Andrew Alcocer kicked us off. Up next is 20-year-old Australian, Sarah Moore, our latest Apex Athlete.
Why did you want to use a GPS tracker to monitor your fitness?
I used a GPS tracker to monitor my fitness as it was an objective measure that I could use to manage both my individual and team sessions.
As a sports scientist, I have found Apex Athlete Series the most user friendly, accurate and effective way to monitor my load and meet my goals.
Can you explain how Apex Athlete Series has helped your fitness?
Apex Athlete Series has been amazing and has substantially increased my fitness levels as it has provided me with motivation, accountability and individual competition against myself to improve my targeted metrics each session.
It was especially useful during COVID to ensure I was maintaining intensity in my sessions during lockdown.
What metrics do you concentrate on the most when you analyse a session?
I concentrate on total distance as a measure of load, as well as high speed running metres as it its important for my sport (football).
I also look at Max speed as a measure of my sprint performance, as well as the heat maps and sprint distance to see where my sprints occurred and where I was on the pitch.
What are your current sporting goals?
It is my goal to continue to improve in all metrics, which will support my dream of becoming a professional footballer and playing within both Australia and Europe
Become an Apex Athlete
To take feature as an Apex Athlete, get in touch with us through our social channels here.
If you are an individual player who wants the same world leading technology that is used by over 500 elite teams around the world, you can cop Apex Athlete Series.
This will allow you to easily interpret your own training and game data through our iOS and Android app, without needing the support of elite sport scientists. How fast are you running, how much distance are you covering at high speed, and much much more – find out by clicking here.