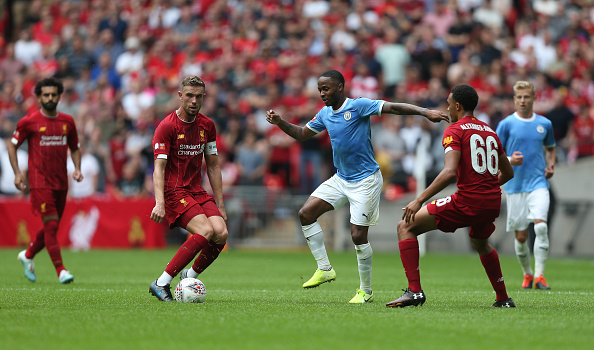 07 Aug

STATSports look forward to more Premier League success in 2019/20 season preview

After a long eight week's break, the most glamourous show on the planet rolls back into town for another season this coming weekend.

The Premier League kicks off this Friday night with Liverpool hosting Norwich City. And STATSports, as usual, are heavily involved in proceedings.

11 of the 20 top flight sides will be monitoring their performances with our Apex soccer GPS trackers, including Liverpool and Norwich in the opener.

Ahead of the new campaign, we've looked at the potential title race, the chase for Champions League places, and a battle for survival.
Can Liverpool usurp City?
Last season's pulsating marathon went right to the wire, with our clients Manchester City pipping fellow Apex users Liverpool to the title on the final day with a 4-1 win over Brighton and Hove Albion.
The top two racked up 195 points between them – a top-flight record for the champions and runners-up. This year looks no different with both sides looking as strong as ever.
Jurgen Klopp has, to date, made few changes to his Champions League winning squad. Alex Oxlade-Chamberlain has returned to full fitness after nearly 18 months out and will feel like a new signing.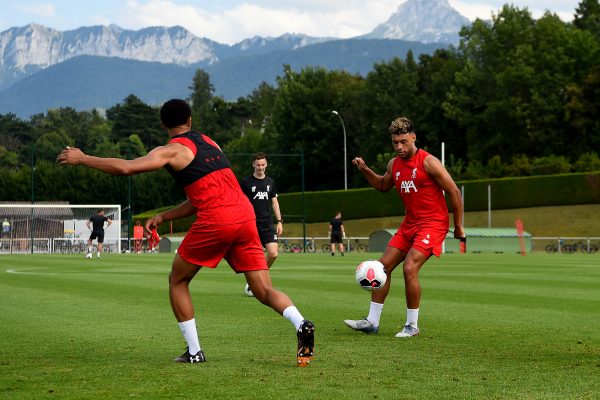 Last summer's transfers Naby Keita and Fabinho will have had a year's worth of adjustment completed. In essence, thinking must be, why fix what's not broken?
Pep Guardiola seems to be following the same advice at City. At present, the only major signings have been Rodri from Atletico Madrid, with Juventus' Joao Cancelo on his way.
Expect this season's title race to be just as tight as last season's.
Top Four wide open?
Tottenham Hotspur, Arsenal, Manchester United, and Chelsea will all be expecting to challenge for the Champions League qualifying spots.
Spurs, Arsenal, and Man United – all STATSports clients – are arguably in a stronger position. Chelsea have lost their star player in Eden Hazard, and rookie, Frank Lampard, takes the reins from Maurizio Sarri.
Mauricio Pochettino has made a terrific signing in France international Tanguy Ndombele. Arsenal have added Lille star Nicolas Pepe to their ranks at £78m. And Ole Gunnar Solskjaer has snagged Harry Maguire, Aaron Wan-Bissaka, and Daniel James.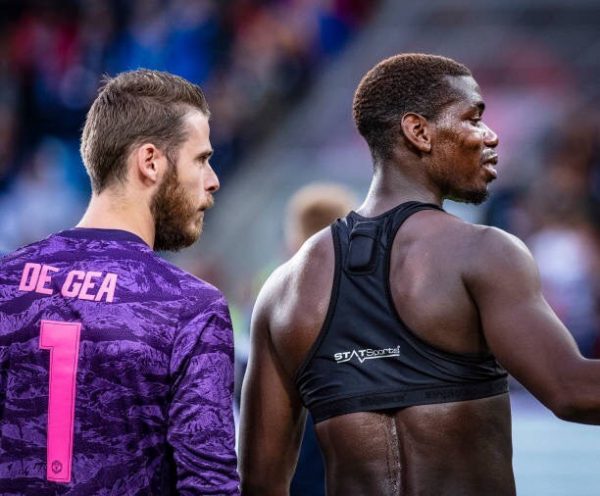 Doubts remain over Paul Pogba's stay, but if Solskjaer can hang onto the World Cup winner, United will be in a reasonably strong position.
Of the clubs just outside the traditional 'Big Six', Wolverhampton Wanderers and Everton will be cautiously optimistic of mounting a challenge.
Who's going to stay up?
Norwich City were the Championship's surprise package last season. The Canaries impressively strolled to the title in Daniel Farke's second campaign in charge.
A sneak preview ahead of Friday's 2019/2020 Premier League opening fixture. Newly promoted @NorwichCityFC take on Champions League winners @LFC

We're proud to service both teams with our Apex Pro Series. #Apex #PremierLeague #clients pic.twitter.com/N6AbZHtqUr

— STATSports (@statsports) August 7, 2019
And optimism is rife that the East Anglia outfit can mount a successful assault on survival, despite not shelling out hundreds of millions. Intelligent planning and good coaching will take precedence.
Crystal Palace will be hoping to keep hold of their talisman, Wilfried Zaha, despite major interest from other clubs. If the Nigeria star stays at Selhurst Park, Roy Hodgson's squad will be confident of consolidating their top flight status.
Elsewhere, Newcastle United will be looking to overcome the loss of Rafael Benitez, while Sheffield United under Chris Wilder will face a battle against the odds to stay up.
Don't forget, just like your Premier League heroes, you can now track your performance with our individual soccer GPS tracker, Apex Athlete Series. You can buy it now right here.