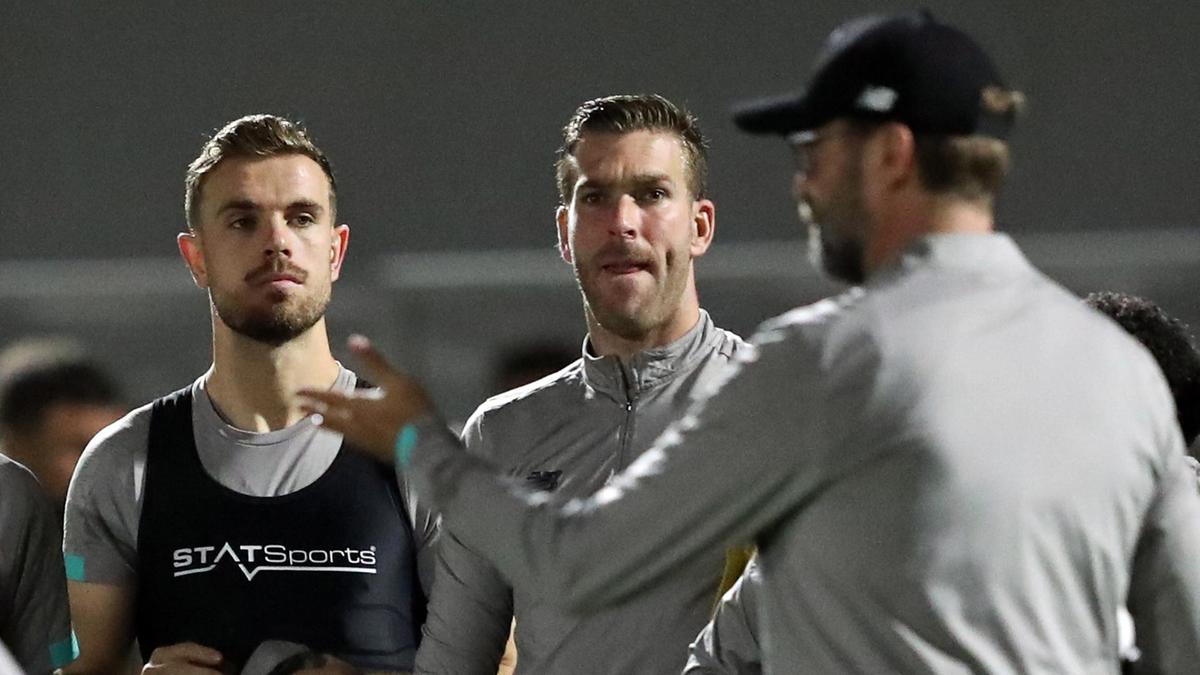 01 Jul

The physical evolution of Jurgen Klopp's Liverpool – harder, better, faster, stronger

Thirty years since their last title triumph, Liverpool have finally been crowned Premier League champions.

In a culmination of nearly five years of work, Jurgen Klopp's outfit can count themselves as one of English soccer's most dominant title-winning teams, likely to finish the season twenty-plus points ahead of nearest rivals, Manchester City.

The Reds have been using STATSports GPS trackers and our performance analysis software since 2012, and have undergone several regime changes in that time. But none have been more compelling than under the German.

Although the Reds are filled with technically gifted, skilful, and deadly players, it is their ability to out-run and out-sprint their opponents that sets them apart from others. Klopp's style of play is predicated upon this.

Andy Massey, Liverpool's former Head of Medical Services underpinned the idea: "Jurgen's philosophy is very much that we've got to run further, run faster, run quicker than every other team because if we can do that then the skill will take over."
The beginning
Since taking charge in October 2015, it has been a steady evolution that has brought his team to this point. At the end of his first season in charge, the club finished a disappointing 8th.
But Jordan Henderson had finished in the top 10 for Total Distance covered with 318.3 km, and James Milner hit an average distance covered per game of 12.1 km, the most of any Premier League player.
By the end of the following campaign (2016/17), the Reds had jumped four places, back into Champions League qualification spots, and were starting to resemble a Jurgen Klopp team.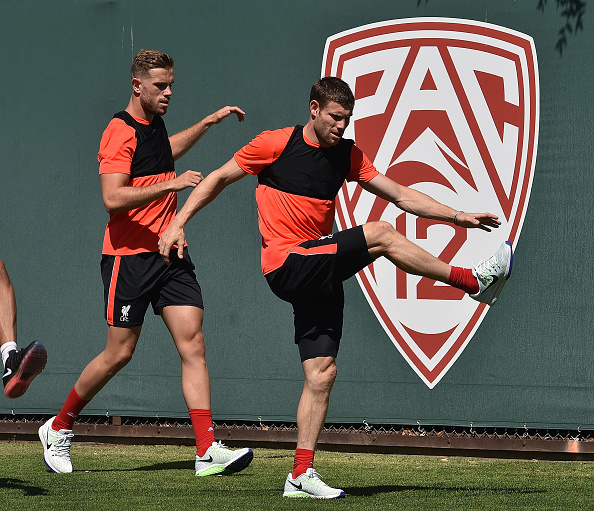 Milner and Henderson were still key figures in terms of physically pushing the team from the centre of the field. Milner was fourth in the top ten for Premier League's most distance covered at 400.72 km, with Henderson (and Milner) in the top five for Average Distance Covered per game at 11.92 and 11.44 km, respectively.
But it was the inclusion of Reds striker Roberto Firmino in the top ten that was eye-catching. The all-action Brazilian striker was a roaming presence in the Reds starting XI. And this was a precursor to how Liverpool would become masters at pressing and overwhelming teams from back to front.
New incomings
Sadio Mane was the major offensive addition during that same campaign. With a max speed of 34.84 km/h, the Senegal international forward added direct pace to the Liverpool attack.
But it was the signing of Mohamed Salah (max speed of 35 km/h) in the summer of 2017 that would ignite Klopp's front-line – a deadly mixture of lightning speed on the flanks and guile through the middle.
Although Salah finished the season with 44 goals in all competitions, Liverpool's transfer business during that summer did not revolve around the Egyptian alone.
Alex Oxlade-Chamberlain transferred from Arsenal, adding further technical ability, pace, and power to the Liverpool engine. And the signings of Virgil van Dijk and Andrew Robertson in defence evolved the side, increasingly allowing the Merseysiders to overwhelm and smother teams.
Despite Van Dijk's technical prowess and power, it is his pace that allows Klopp's outfit to squeeze opposition teams. The Dutch international was the fastest player in their 2018/19 Champions League winning campaign, recording a max speed of 34.5 km/h against Barcelona in the semi-finals.
Andy Robertson – an £8m signing from Hull City – was an unheralded transfer at the time. But under the German, the Scotland international has become one of the best full-backs in the game.
Although Klopp demands huge amounts of distance covered in games, it was now clearer than ever that it is the volume of high-speed running that is most important to his philosophy. And this is where Robertson has had a major impact.
In the 2018/19 campaign, only Leicester City's Ben Chilwell made more sprint efforts than the flying Scotsman (676). Salah was third with 676 sprints – showcasing Liverpool's ability to return large volumes of RSA (Repeat Sprint Ability).
Alongside the emergence of the metronomic Trent Alexander-Arnold, Liverpool can pick teams off from nearly every position on the pitch.
It had taken the guts of five years, but Klopp has forged a squad of players who embody his charismatic, forceful personality. He demands everything from his players. In return, they pour everything out onto the pitch.
When describing his philosophy compared to Arsene Wenger at Arsenal, Klopp once said: "He likes having the ball, playing football, passes. It is like an orchestra. But it is a silent song. I like heavy metal more. I always want it loud."
Can you hear them now? That's the thrashing sound of Premier League champions.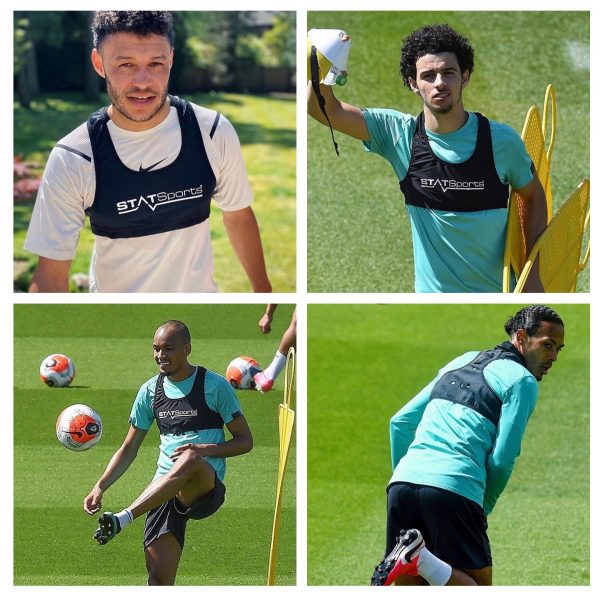 Buy it now/Request a Demo
If you are a soccer or fitness coach who wants to improve your team's performance and prevent injuries, you can schedule a free demo with our team series software from one of our expert sports scientists by clicking here.
If you are an individual player who wants the same world leading technology that is used by Liverpool and over 500 elite teams around the world, you can purchase Apex Athlete Series.
This will allow you to easily interpret your own training and game data through our iOS and Android app, without needing the support of elite sport scientists. Click here to find out more.